Weekly Current Affairs
Weekly Current Affairs PDF 2023 : Current Affairs being part of the General Awareness section is asked in every government exam and is also important from the final interview. In this blog, we cover weekly current affairs oneliners in form of a PDF which is very important for the upcoming Bank & Government Exams like NABARD Grade A, RBI Grade B, IBPS PO, IBPS Clerk, SBI PO and SBI Clerk, IDBI Assistant Manager, CWC, FCI, SSC CGL, LIC AAO, LIC ADO & various other exams.
Weekly Current Affairs 2023
General awareness can be the easiest section when followed regularly. Download the Free PDF OR follow the daily current affairs and keep yourself updated with the latest events. You can also take an online quiz on Oliveboard App and Website.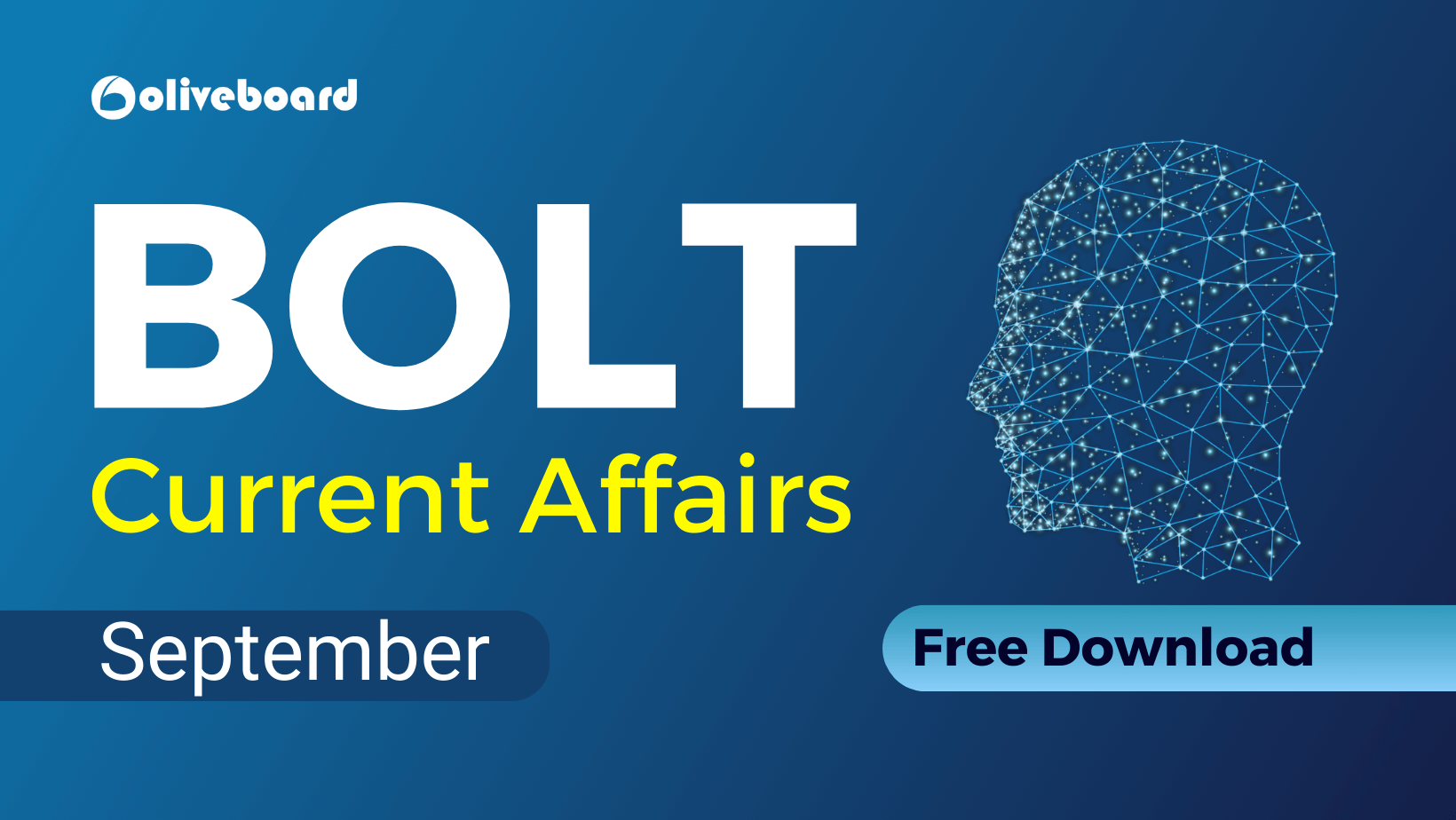 Login or register here to download other 300+ free ebooks from your Oliveboard dashboard.
Weekly Current Affairs One Liners 2023
Weekly Current Affairs Oneliners will help you prepare for General Awareness efficiently. Since GA is a vast topic, weekly current affairs will help you at the time of the revision, especially during last-minute revisions. The importance of current affairs cannot be overstated. In many exams, it carries equal if not more weightage than other sections.
Weekly Current Affairs – 20th November to 26th November 2023 — Download PDF
Click below to download Free Weekly Current Affairs PDF
Scroll down for the previous week's current affairs.
Weekly Current Affairs – Previous Weeks' PDF
Use the links given below to download the previous weekly current affairs questions PDF
How to Download the Free PDF?
Step 1: Click on the download link. You will be taken to Oliveboard's FREE E-Books Page.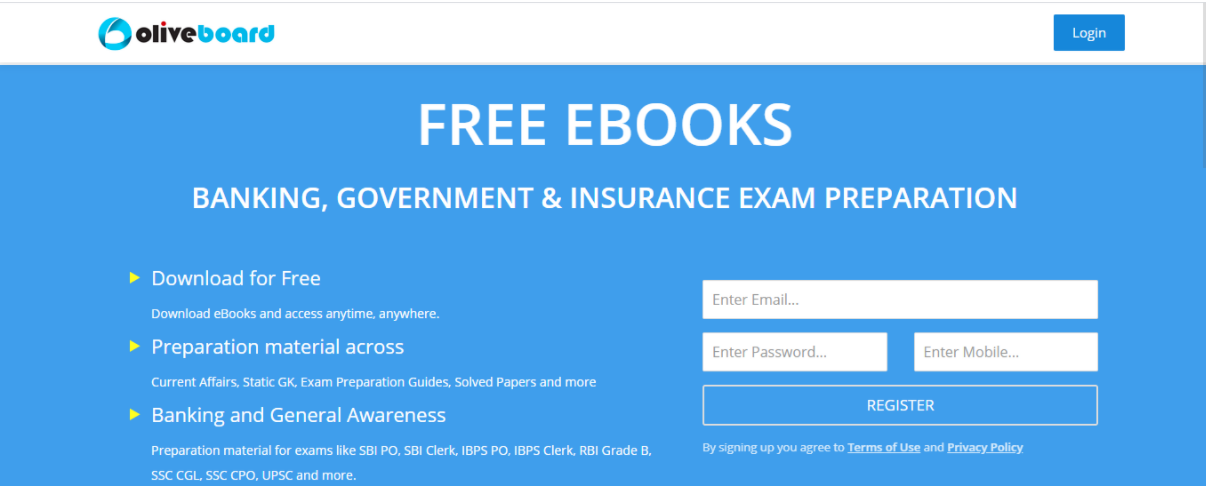 Step 2: Register/Login to the Free E-Books Page of Oliveboard (It is 100% free, You just enter your valid email ID and a password to be able to download the Free pdf.
Step 3: After Logging in, you will be able to download the free e-book by clicking on "click here" as shown in the snap below.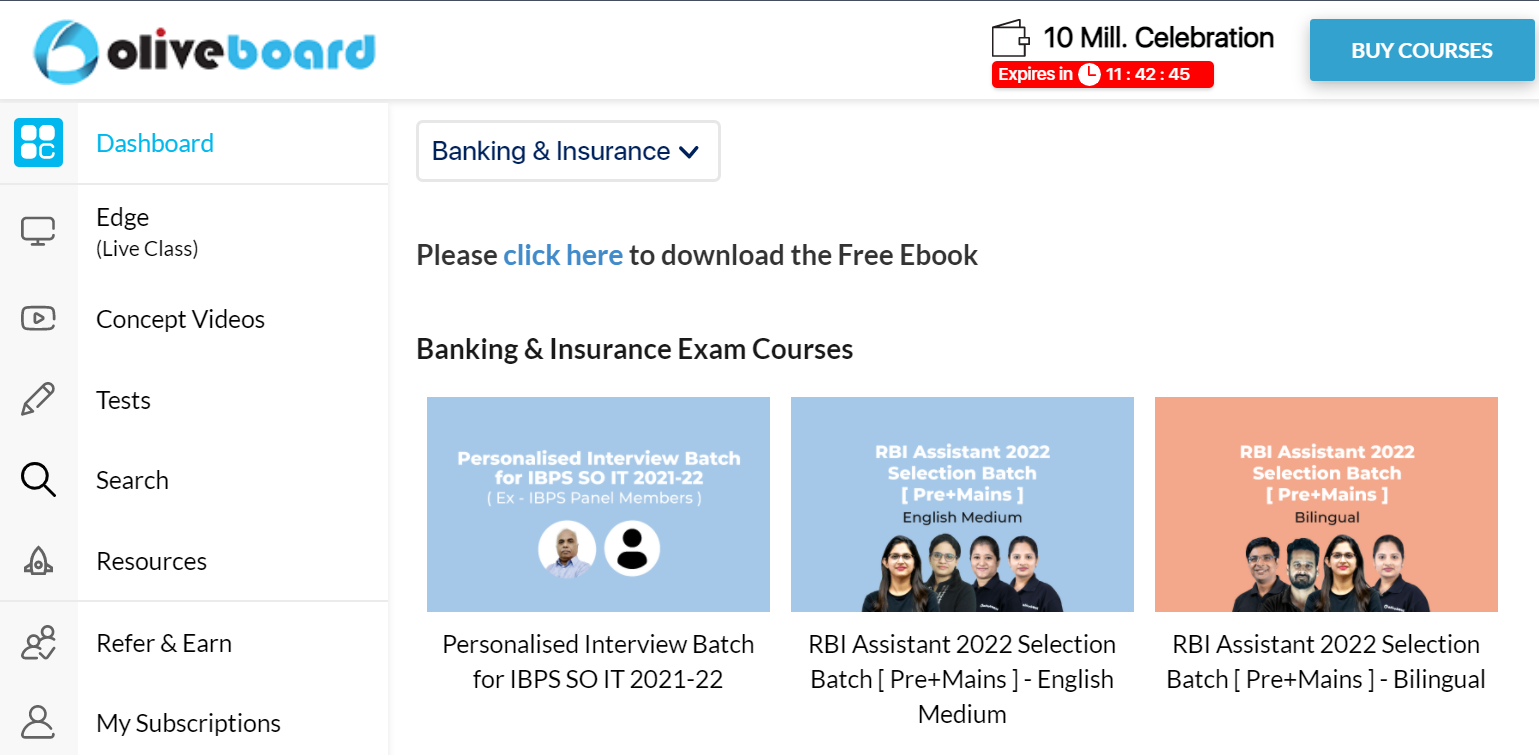 Highlights –

Weekly Current Affair

s: 31st October – 6th November 2022
Overview of the Free PDF for 31st October – 6th November 2022 is given below :
Healthysure has partnered ManipalCigna Health Insurance to launch India's first Flexi top-up insurance
RBI CBDC: Digital Rupee pilot to start from November 1; SBI, HDFC, 7 other banks to participate in the wholesale launch
RBI imposes Rs 1.76 crore penalty on Vakrangee for non-compliance with regulations
Small-sized loans of upto Rs 10 crores now account for 60% of bank loans
Bank of Baroda launches BoB World Opulence, BoB World Sapphire premium debit cards
UPI transactions grow 7.7 percent to 730 crores in October
HDFC ERGO has launched a first-of-its-kind satellite index-based Farm Yield Insurance Policy
SEBI issues guidelines pertaining to the standardization of rating scales used by credit rating agencies (CRAs)
Zaggle and NPCI partner to launch multiple credit cards on the RuPay network
India Post Payments Bank conducts India's First Floating Financial Literacy Camp at Dal Lake
Aditya Birla Sun Life Mutual Fund launches SAHYOG campaign
Chqbook taps NSDL Payments Bank to launch a zero-balance digital current account
SBI logs highest-ever quarterly profit in the 2nd quarter
NARCL to make its first acquisition in Jaypee Infratech
GST Collection October 2022: 2nd highest ever
Tata Steel's Jamshedpur Steel Plant becomes India's first to achieve ResponsibleSteel Certification
Adani New Industries installs India's largest wind turbine, taller than the Statue of Unity
India's October iron ore exports 'nearly zero': FIMI
Unemployment rate surges to 7.77% in Oct against 6.43% in Sept: CMIE
AirAsia exits AirAsia India, sells 16.33% stake to Air India for Rs 156 cr
India's forex reserves reach 531.081 billion US Dollars
Govt notifies changes to IT Rules 2021, grievance panel to hear complaints
Centre approves Maharashtra's first Electronics Manufacturing Cluster at Ranjangaon, Pune
PM Modi attends the public program 'Mangarh Dham ki Gaurav Gatha'
Narendra Singh Tomar addresses the 'Expansion of Horticulture Value Chain in India' event in Pune
---
Latest Weekly Current Affairs Importance
The importance of current affairs is obvious for ardent aspirants of government exams. Current affairs questions feature in all government and banking exams but more than just those written exams, current affairs impacts the overall performance of a government/PSU job aspirant. Let's take a look at the importance of current affairs in different types of government exams.
Knowing them is beneficial for the person reading it. Generally, if you miss an SBI recruitment notification and do not apply for it, you are not getting that job.
Recruiting bodies seek candidates aware of current affairs, be it banking or political awareness, aspirants aware of these events become the first choice.
Current affairs give you exposure to the real world making your thoughts more practical and actionable.
But the importance of current affairs for specific exams is way more important. Here is how-
Free Weekly Current Affairs for Banking
Current affairs are both important and "difficult to tame" sections of banking exams. Current affairs for Banking vividly deal with banking awareness and do follow a pattern. Regular reading of current affairs and a sound understanding of previous years' banking awareness questions, is always helpful. Here is why current affairs are important for banking exams:
Candidates need to get past a sectional cut-off in this section as well leaving them with no option but to study current affairs.
It is expected from a banking aspirant to be aware of economic and banking-related events on a day-to-day basis.
Current affairs not only helps in mains examination but also helps in acing interview of banking exams.
The current affairs become even more relevant if the aspirant is willing to join India's Central bank RBI as an RBI Grade B Officer.
Current affairs fetch easy marks.
Download the Weekly Current Affairs PDF from the Oliveboard website and stay on top of all banking awareness events each week.
Weekly Current Affairs for SSC
General Awareness of SSC can be tricky due to its vast syllabus and the uncertainty of the questions. Still, the current affairs section features up to 10 questions and can significantly affect your overall score. The current affairs PDF here is also important for SSC aspirants as to cover all major social, political, scientific, economic, sports, awards, and miscellaneous events in a single PDF. As current affairs questions are usually asked about events that happened 6 months before the exam, these PDFs will be handy during the last phase of your preparation.
So download the Weekly Current Affairs PDF from the Oliveboard website and stay on top of all current affairs and related events regularly.
Weekly Current Affairs for Railways
Latest Current affairs form a major part of the RRB NTPC exam. Whether we talk about (Computer Based Test) CBT-1 (1st round, screening) or CBT- 2 (2nd stage), to crack exam this exam, then one needs to master the 'General Awareness' section. A very crucial part of this section is the current affairs section which according to the recent trends of the exams has become a major section of general awareness. These Current Affairs PDFs by Oliveboard are a perfect mix of all important events happening in all fields and around the globe.
So, download our free Weekly Current Affairs PDF for all Govt Exams including railways. Just use the link given above and click on Weekly Current Affairs buttons to download or view the PDF.
Advantages of Current Affairs PDF
Weekly current affairs play an important role in preparation for the GA section, which has a vast syllabus. Following good weekly PDF helps you in revising only important current events as these are hand-picked by former successful aspirants. As the time is less and candidates need to cover all the topics, these crisp weekly current affairs PDFs help you prepare GA in a very less time as it contains a summary of all the important events as well.
Monthly Current Affairs PDF
In addition to the weekly PDFs, you can also download the monthly compilation of these one-liners – Popularly Known as Oliveboard BOLT. These monthly current affairs PDF is available in both Hindi and English.
Ebooks
You can download 200+ ebooks important for SSC, Banking, Railway, Insurance, and other government exams here.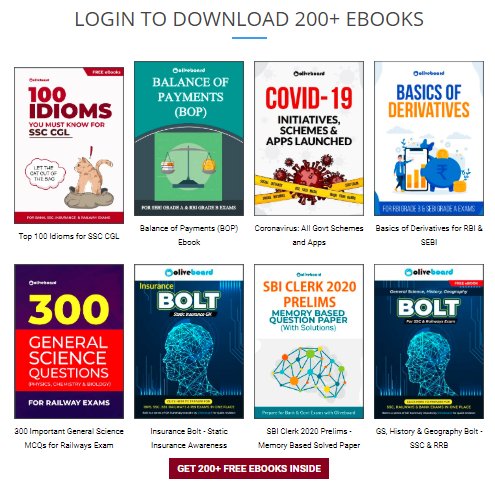 Oliveboard Bolt series E-books:
Free Static GK E-book – More Study Materials :
Weekly Current Affairs 2023: FAQs
Q1. How can I download Weekly Current Affairs PDF?
Ans. Register from the link here and download the weekly current affairs PDF.
Q2. Can I take the online Weekly Current Affairs Quiz?
Ans. Yes, you can take the weekly and daily current affairs quiz from your Oliveboard dashboard and your Oliveboard App.
Q3. What topics are included in the Weekly Current Affairs PDF?
Ans. Topics included are banking, finance, international news, internal affairs, defence, science and technology, sports, and more.
Q4. Weekly Current Affairs PDF is useful for which exams?
Ans. Weekly Current Affairs is useful for Banking, SSC, Railways, State Civil Services Exams, UPSC, RBI Grade B, and other regulatory exams.
Why is Weekly Current Affairs PDF important?
Weekly Current Affairs PDF saves you time in collecting the daily current affairs. It makes your general awareness preparation more practical.
---
Recommended Free Downloads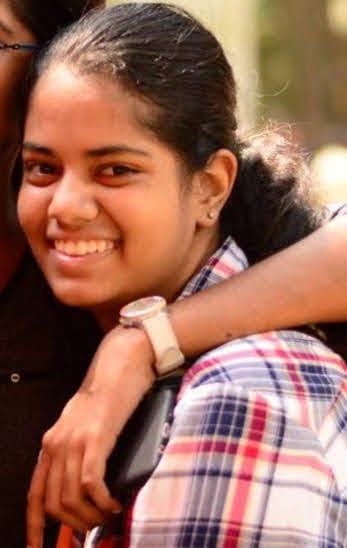 I write content to help people prepare for banking exams because I have experience as an aspirant myself. My goal is to provide accurate and easy-to-understand information for candidates. I cover various topics such as exam patterns, syllabus, study techniques, and time management to support those preparing for the exams. As a former aspirant turned content writer, I want to make the information accessible and helpful for others so that they can do well in their banking and government exams and achieve their goals.
  Oliveboard Live Courses & Mock Test Series