RBI Assistant recruitment is one of the premier banking recruitment exams conducted in India. RBI announces 926 vacancies for the post of Assistants in RBI for the year 2019-20. Lakhs of students apply for this exam with the aim of securing the post of Assistant in Reserve Bank of India (RBI).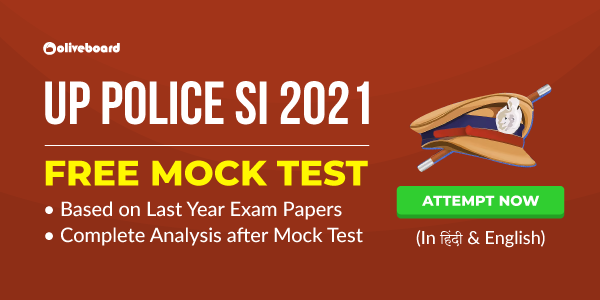 If you are the one who is aiming for a stable and prestigious government job in RBI, then now is the time to start your preparation. The prelims phase of the examination was conducted on 14th & 15th Feb 2020. Now with the results awaited, it is now high-time to start with your RBI Assistant Mains Preparation.
Preparing for this exam is a task in itself and we, at Oliveboard have always been there to guide you through your preparation journey. The RBI Assistant Exam is one of the most demanding and preferred examination. Therefore to guide our readers and to make their mains preparation easier, we are launching the best online course for RBI Assistant which is RBI Assistant Mains Cracker – An RBI Assistant Online Course with the best features and latest pattern.

RBI Assistant Online Course For Mains
Mode: Online
Timings: For Timings download Full Schedule Here
Course Duration: 13 Days
Course Schedule: Download Complete Schedule Here
JOIN RBI ASSISTANT MAINS CRACKER COURSE HERE
What is RBI Assistant Mains Cracker?
RBI Assistant Mains Cracker is a comprehensive online course for the RBI Assistant Mains examination. The course is conducted by Oliveboard and its Top Faculty. It is a complete course with Live classes, Live practice sessions, Special focus on Union Survey & Budget 2020 and Discussion with Faculty, Doubt clearing sessions by Faculty, etc. to cover the Complete RBI Assistant Mains Syllabus. This course will be available only on the Oliveboard edge. Join Edge Now to access this course.
JOIN RBI ASSISTANT MAINS CRACKER COURSE HERE
RBI Assistant Cracker 2019 – An RBI Assistant Online Course: Features
Top Faculty -: The RBI Assistant Cracker Course will be done by India's Top Faculty like Mukesh Sir (Reasoning – 5+ years experience), Harshita Ma'am (English – 5+ years exp), Aditya Sir (GA – 5+ years exp) and Chandan Sir (Quant – 5+ years). All of them are Experts of their respective fields and have helped hundreds and thousands of students in achieving their dreams of cracking Banking and Government Exams.
Live classes -: RBI Assistant Cracker – The Best RBI Assistant Online Course would be done through Live classes where the faculty would be teaching all the important topics, their concepts, Memory Tricks, Short-cut tricks, etc for all the sections of both – RBI Assistant Phase 1 and RBI Assistant Phase 2 examination.
Live practice sessions -: To make the most of the RBI Assistant Crash Course, candidates, along with learning through classes and Video lessons, need to focus on practice as well. The Cracker course covers this as well with its Live practice sessions which are moderated by the Faculty themselves.
Mock Analysis by Experts: With Oliveboard's Analytics Feature, you will be able to analyze your performance in real-time after every mock test. In Mock Test Analysis, you are shown not only how much time you spent on each question, but also which of the topics are your strength, what are your weak areas, etc. Mock Tests for RBI Assistant Exam would help you evaluate your performance regularly in real-time, helping you improve in a more effective manner.
Special Exam Strategy Sessions: Just attempt the exam or attempt the exam with a plan, I am sure you will prefer that later. Our experts will guide you on how to go about the exam and few do's and dont's.

RBI Assistant Online Course: Live Class Schedule
Download The Schedule For Live Classes Here
Download the calendar for RBI Assistant Online Course Live Classes on clicking the link mentioned below:


RBI Assistant Online Course – Know Your Faculty Members
Aditya Sir  – General Awareness Faculty
He has experience of more than 5 years in teaching. He has successfully conducted multiple Banking, SSC and Interview batches over the years and helped thousands of students fulfil their dreams. Below is the sample video provided for you to know our faculty member who is going to be with you throughout the course.
Mukesh Sir – Reasoning Faculty
He has more than 5 years of experience in teaching Reasoning for various Bank and Government Exams in India. His Short cut tricks for solving Puzzles and other reasoning questions has made him popular with students all over the country. Below is the sample video of our Reasoning faculty whose tricks will help you get a good score in the exam.
Chandan Sir – Quant Faculty
He is one of the best Quant Faculty we have in our Oliveboard with more than 5 years of experience in teaching. Have a look at our other quant faculty teaching video.
Harshita Mam – English Faculty
She has more than 5 years of experience in teaching English for various SSC, Bank and Government exams. Her knowledge of vocabulary can ease your path of cracking RBI Assistant 2019. Just find a sample video of our English faculty and his knowledge in Vocabulary.
Hurry up and join the RBI Assistant Cracker Course and be a part of the Oliveboard family. This was all from us in this blog, RBI Assistant Online Course. Stay tuned for more exam related information.
Also Check: