When it comes to online learning one of the major points raised by people against the online learning system is that Students are unable to clear their doubts. It has been observed that while taking an online course, sometimes, they miss out on a concept or are not able understand it completely. In such a case, they have no means of clearing their doubts and understand the topic completely. If at all there is a doubt clearing option it is either through email or chat. This method is not so effective because students have registered for video classes to overcome the limitations of text learning. Doubt clearing through email or chat is just taking the students a step back to text learning.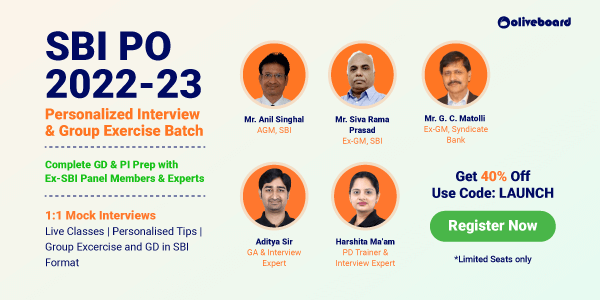 SBI PO Cracker course 2019 – Video Doubt Clearing (VDC) session

Now, what if we say there is an online live learning course which will overcome this limitation. There is a course which would help students clear all their doubts by the faculty. A course which would have live 1-on-1 Video Doubt Clearing (VDC) Sessions. The SBI PO Cracker Course 2019 has all these and more.
The 1-on-1 Video doubt clearing sessions is a primary and most exclusive feature of the SBI PO Cracker course 2019. In these sessions a student can get her/his doubts cleared by the faculty through Video call. In this call, they will hear out the student's doubts and clear all of them in a systematic manner.
SBI PO Cracker course 2019 VDC session – How does it work?
Every Student who has a doubt can book a slot for the 1-on-1 video doubt clearing session with the faculty.

Once a session is booked, the student is given a time slot.

The student can connect to the faculty in the given time slot with the faculty.

Every user gets 15 mins session with the respective faculty.
SBI PO Cracker course 2019 VDC session – How will it help you?
Having Doubts is not a bad thing. Every great teacher has encouraged her or his students to ask –  doubts and questions. In fact, having and asking doubts is a sign of a dedicated student. It shows that the student is putting in an effort to learn.
Keeping this very fact in mind the Video Doubt clearing sessions have been incorporated in our SBI PO cracker course. It encourages students to ASK and CLEAR their doubts.  Having doubts and getting them cleared will help you improve your performance and increase your SBI PO Exam scores.
How Can Doubts Help You Improve Your Scores?
The first step is to ask. If you have a doubt, do not hesitate to ask. You can ask this to anybody you think can help you understand the concept better.
Once you ask, you're already a step closer as you will get some answer to your question.
Even if you get the answer to a question by spending a lot of time, it is advisable to discuss it. It will help you find an alternative approach or less time-consuming methods.
SBI PO Cracker course 2019
The SBI PO Cracker Course will have the following features -:
100+ Live Classes

and Practice Sessions by The Best Faculty

One-on-one Video Doubt Clearing Sessions With Faculty
Weekly Topic Quizzes and Special Classes

Sectional tests,

Topic Tests

and GK Tests

Mock Discussion and Analysis
SBI PO 2019 Mock Tests

with Expert Analysis
If you Register for the SBI PO Cracker Course 2019 now, you will get access to all the Live classes of the First week completely FREE. So hurry up and Register now.
That is all from us in this blog – SBI PO Cracker Course 2019: 1-on-1 Video Doubt Clearing Sessions. We hope you found the information provided above useful. Keep checking this space for more SBI PO preparation related blogs and study materials. All the best.


The most comprehensive online preparation portal for MBA, Banking and Government exams. Explore a range of mock tests and study material at www.oliveboard.in