Over the years, Oliveboard has provided top quality courses and tests mainly on online platform with our Banking Online Courses and Mock Tests. Even then, we are acutely aware that several Banking exam aspirants are more comfortable studying from books. Time and again, we have provided some important study resources in a book format to help those who would prefer books over computer any day. In our latest efforts to deliver top quality study material for you, we are out with our own SBI PO Practice Book – '15 Tests to Crack SBI PO Prelims'. Read further to know more.
15 Tests to Crack SBI PO Prelims : Oliveboard's latest book Out Now!
15 Tests to Crack SBI PO Prelims – Where to buy SBI PO Practice Book?
Pre-order your book today on Flipkart by clicking on the link provided below.
What is special about this SBI PO Practice Book?
As the name suggests, the SBI PO Practice Book contains 15 tests for SBI PO Prelims with top quality content.
At a low price of Rs 315, you get 1500 practice questions with Answer Key and well-detailed solutions.
Each test has 100 questions as per the SBI PO Exam Pattern. For best results, solve them in the time limit of 1 hour (20 minutes per section).
We have also provided you with a bonus chapter with tips and tricks for the various topics of English, Quant and Reasoning.
Exam preparation is at its best when you can track your progress. With that in mind, we have provided space after every test where you can track your score and mark questions to review later
Purchase Oliveboard's latest book below :
Click Here to Buy Book on Amazon
Click Here to Buy Book on Flipkart
Why you should choose Oliveboard's SBI PO Practice Book 15 Tests to Crack SBI PO Prelims?
All-inclusive and thoroughly updated book for SBI PO and other Banking Exam preparation
Curated by Oliveboard's expert content creators with a combined expertise of 30+ years.
The subject matter has been designed to be well understood by beginners with detailed explanation. It will provide you complete clarity on the concepts.
The solutions for each question has been explained with well-illustrated diagrams and clear images which will make your learning very comprehensive.
Bonus chapter providing you tricks and tips to solve banking questions faster.
Want to know the quality of our practice tests? Check out a free Mock Test to see it for yourself
Overview of your copy
Your copy is now available for pre-ordering. Check the details of the book below :
| | |
| --- | --- |
| Price | Rs. 315 |
| Print Length | 288 Pages |
| Tests | 15 |
| Questions | 1500+ |
| Binding | Paperback |
| Language | English |
What are you waiting for? Order your copy of the 15 Tests to Crack SBI PO Prelims book today!
Amazon – Click Here
Flipkart – Click Here
15 Tests to Crack SBI PO Prelims– FAQs
Does the Book include Mains questions as well?
No, the book has been designed for Prelims with practice questions covering all the Prelims pattern questions.
Is this book only for SBI PO?
The book has been designed especially for SBI PO but you can use it for practice for other bank exams with similar exam pattern like IBPS PO.
Is the Book available for purchase now?
The book is available for pre-ordering currently on Amazon Shopping App and Website.
What is the standard delivery time?
Standard delivery takes between 3.5-7 working days after you have made the purchase. Special subscription on amazon will involve lesser delivery time.
What is the price of the book?
The book is priced at Rs 315.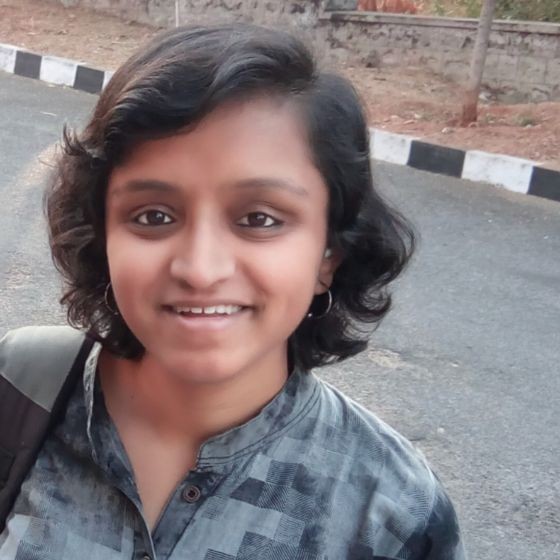 I have been creating exam related content for 3 years now. Having appeared for UPSC, SSC, Railway and Banking Exams myself, I understand and create relevant content, important from exams point of view. I am currently creating content for SSC, Railway, J&K and Law entrance exams. During my free time, I love bingewatching shows or read novels.