South Indian Bank has conducted the South Indian Bank Online Exam for the recruitment of Probationary Officers and Clerks. The exam was conducted on 14 February 2022 across India. Oliveboard is bringing you SIB PO Exam Analysis 2021 for a better understanding of the questions paper, its pattern, and the types of questions asked. Check here the detailed section-wise South Indian Bank PO 2021 Exam Analysis to know the types and difficulty levels of questions asked in the exam.
South Indian Bank PO Exam Pattern
Before we jump to the analysis, let's have a look at the SIB PO and Clerk Online exam pattern quickly.
SIB PO Exam Pattern
| | | | |
| --- | --- | --- | --- |
| Sections | Expected Number of Questions | Maximum Marks | Time Allotted (in mins) |
| Data Analysis & Interpretation | 40 | 50 | 40 |
| English Language | 40 | 50 | 40 |
| General Awareness (Finance/ Economy/ Banking) | 40 | 50 | 20 |
| Reasoning & Computer Aptitude | 40 | 50 | 40 |
| Total | 160 | 200 | 140 |
Penalty for Wrong Answers:
There is a negative marking for incorrect answers. Each wrong answer will earn a penalty of 0.25 marks. There will be no deduction of marks for a question left blank/unattempted by a candidate.
Section wise Analysis – South Indian Bank PO Online Exam 2021
General Awareness (Finance/ Economy/ Banking)
Some questions asked in the exam are as follows :
Which state has been names the Best Marine State in the country by the Department of Fisheries? Andhra Pradesh
As per the framework issued by the RBI for allowing offline digital payments, what will be the total limit for offline digital transactions on a payment instrument at any point of time? Rs 2000
Pradhan Manthri MUDRA Yojana (PMMY) is a scheme launched by the Prime Minister on ________. April 8, 2015
The International MSME Day has been celebrated on which of the following day? June 27
Earth Summit was held in ___________. Rio de Janeiro
A Memorial dedicated to Mahatma Gandhi is __________. Raj Ghat
Which scheme was launched by railways to allow private players to promote tourism and business? Bharat Gaurav Scheme
Where is the Indira Gandhi Institute of Development Research located? Mumbai
Which city is set to host 'WINGS INDIA 2022'? Hyderabad
Where is the headquarters of Southern Railway? Chennai
MGNREGA was started in which year? 2006
Who has won the 2022 Australian Open women's singles title? Ashleigh Barty
What is the budgetary allocation for the IREDA in the Union Budget 2022 -23? 1500 crores
PM unveiled a hologram of Netaji Subhas Chandra Bose at ___________. India Gate
Which article divides the power between the Union and the State in terms of three lists?Article 246
Which cricketer won the ICC women's Cricketer of the Year 2021? Smriti Mandhana
Also Check: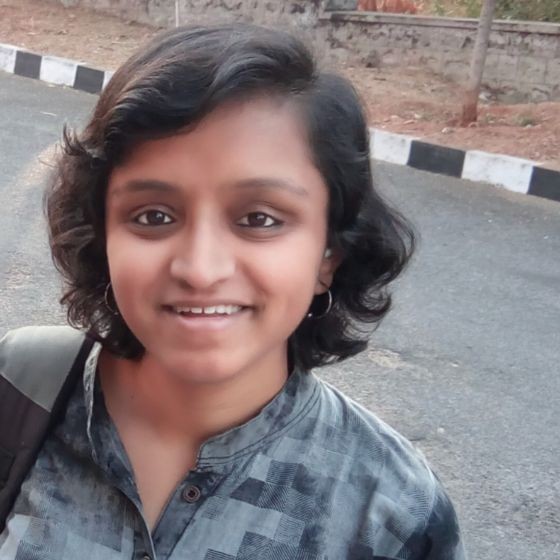 I have been creating exam related content for 3 years now. Having appeared for UPSC, SSC, Railway and Banking Exams myself, I understand and create relevant content, important from exams point of view. I am currently creating content for SSC, Railway, J&K and Law entrance exams. During my free time, I love bingewatching shows or read novels.