SSC CGL Success Story – Kapil Mittal
I am Kapil Mittal and I hail from Rajasthan. Currently I am working at the CAG Office, Gwalior. I graduated in Engineering in ECE Branch from Rajasthan Technical University. After seeing prestigious job profiles through the SSC CGL Exam, I decided to appear in this exam and thus I started my preparation for the same in the year 2015 and cleared the exam in my first attempt.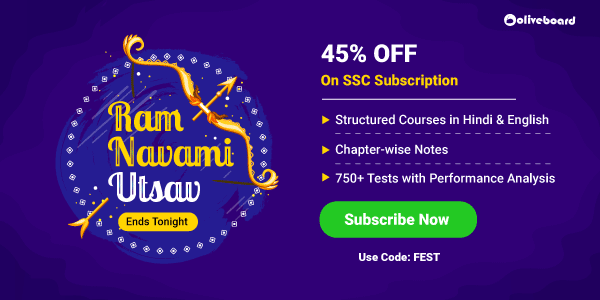 SSC CGL is an easy exam but it needs to be tackled well. Although the syllabus is almost same as that of Banking Exams (with a few extra topics in SSC CGL), the pattern and type of questions are very different. Hence, it becomes imperative that aspirants should be well aware of the pattern and type of questions that are asked in SSC CGL.
In the following article, I am sharing my "Topic-wise Strategy" that I followed during my preparation:
Quantitative Abilities (Maths)
In my opinion, examiners are not looking for candidates having expertise in Quant rather but for candidates who can solve adequate number of questions in stipulated time. Most of their questions are repetitive in nature and are of high school level.
To start with, I cleared the basic concepts (not the shortcuts or tricks) of each topic and then learned the tricks to solve maximum questions in 2 hours. I solved the Maths textbook of Kiran Publications chapter-wise and afterwards started attempting mock tests of different coaching institutes. Within no time, I realized that Oliveboard was one of the best among all as its online interface is user friendly and they set the paper of same level as of SSC CGL which helped me to face examination without any fear.
English Language and Comprehension
I am a Hindi medium student and have done my schooling from.a village. Hence no wonder English was my most feared section. So I did everything possible to improve my competency in English.
First of all I started reading Word Power Made Easy by Norman Lewis and Vocabulary from SP Bakshi's book. And I used to revise the learnt words again and again on daily basis for nearly one and a half hours in the morning. And then I started watching English TV series and it helped me, as many times the words I had read in the book were used in the episodes and I was able to recall them easily.
Please note that the Grammar part is essential and for that SP Bakshi is a very good book. I also took offline coaching in Jaipur for learning grammar concepts which helped me a lot to get a good grip in this section. I see most of the students not preparing English well and hence they struggle particularly in this section. Solve Oliveboard Test Series regularly and try to use the new words that you have learnt on a daily basis.
Reasoning 
In reasoning, there are  few topics that are very important such as Clock, Calendar,Dice and Series. I solved the Kiran book chapter-wise and made note of important questions in a separate notebook and revised it at the end. I feel this is the only way to score well in reasoning because in SSC CGL exam reasoning is not as much logical as it is in Bank Exams. Apart from this I went through all the previous papers and Oliveboard Mock Test Papers and practiced them.
General Knowledge
I went through previous year question bank, Lucent GK and Paramount notes of GK. But I would suggest not to spend most of your time in this section because even if you do, scoring well is a bit difficult as compared to the other sections.
I hope this article will help the future aspirants who are appearing for SSC CGL Exams.
I wish them all the very best.

The most comprehensive online preparation portal for MBA, Banking and Government exams. Explore a range of mock tests and study material at www.oliveboard.in