Today, thousands of students started twitting with the #SpeakUpForSSCRailwayStudents & #SSCdeclareCGLresult raising their voice against the SSC & Railway Exam Delay. These twitter Hashtags are the voice of crores of impacted students. In this blog, we are going to look at the details of SSC & Railway Exams delay & the online movement of student protest.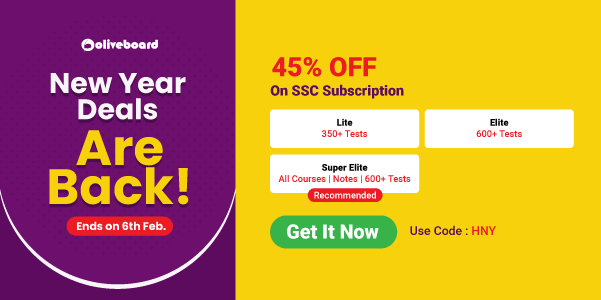 Before starting with the details, let us state loud and clear,
---
The entire Oliveboard Family is standing strongly in support of this Student Movement. We support the student's demand for declaration of SSC CGL 2018 Tier 3 Result & conduction of RRB NTPC & other railway exams as soon as possible.
---
SSC & Railway Exam Delay – Details
One of the main reason for this emphatic online movement by student is the long delay in the declaration of SSC CGL 2018 Tier 3 result.
This SSC CGL 2018 Tier 3 exam was conducted in December 2019. The Notification for SSC CGL 2018 exam was released in May 2018.
The other reason is delay in conduction of RRB NTPC 2019 & RRB Group D 2019  other Railway RRB exams. The notifications for these exams were released in First week of March 2019. It is now almost 18 months since the release of notification, and still there is no information on the exam dates for these recruitment exams.
More than 1 lakh vacancies were announced through these Railway Recruitment notifications, for which more than 1 Crore students had applied.
Advertisements

 Online Movement – Details & Demands

The students impacted by this long SSC & Ralway Exam delay took to twitter to raise their voice. Students are using hashtag trends like #SpeakUpForSSCRailwayStudents & #SSCdeclareCGLresult. In the evening these hashtags were even trending at no. 6 in All India Trends ranking.
Students have organised a grand twitter campaign tomorrow – 1 sep 2020 at 11 AM. We also urge all the students to particpate in this campaign and tweet with the above mentioned hashtags.
One of the Twitter users – @AkshayK80541217 has posted the following image listing down the demands of this Online Student Movement against SSC & Railway Exam delay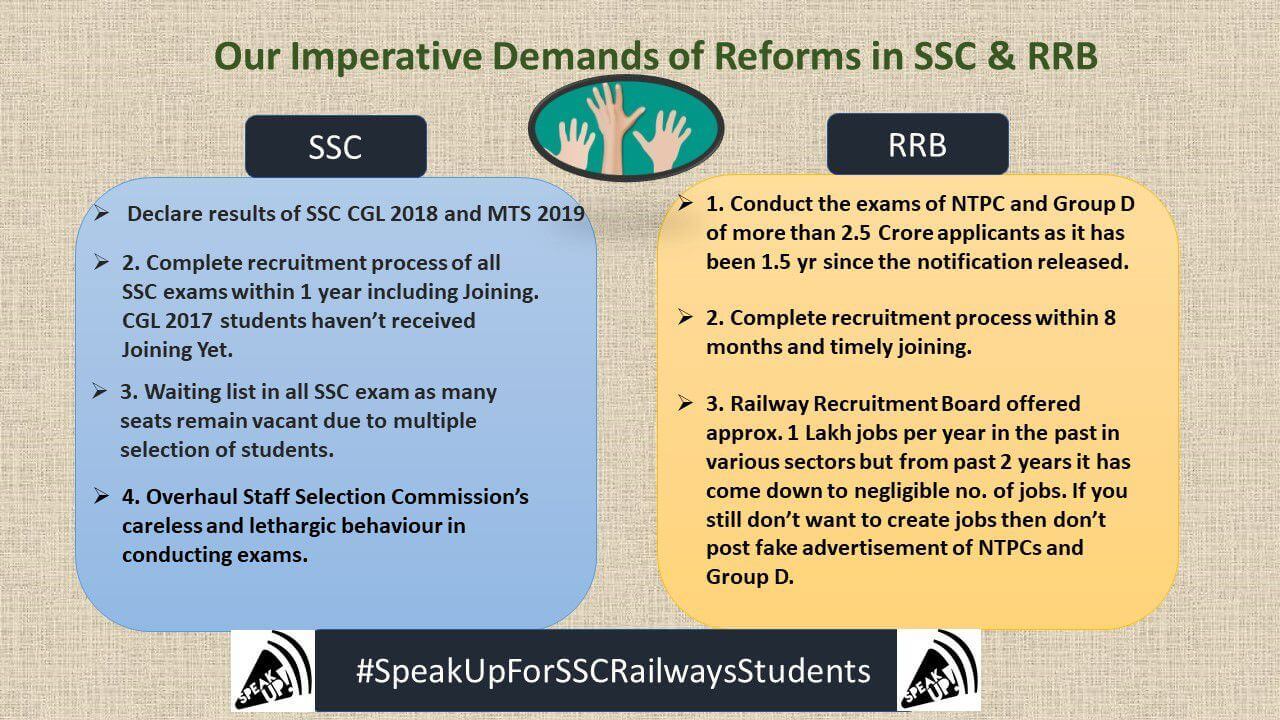 Source: https://twitter.com/AkshayK80541217/status/1300383161008840704/photo/1
We would again like to reiterate the fact that Oliveboard firmly stands in support with the Students in this campaign.
All the best.

The most comprehensive online preparation portal for MBA, Banking and Government exams. Explore a range of mock tests and study material at www.oliveboard.in