Read the success story of Ankul, who didn't let repeated failure come into his way of achieving his dreams. Before SBI Clerk, he failed at least 11 times in different banking exams. He says, "every failure gives a new driving force for a new successful venture, so never be afraid of failures, just keep trying and feel free."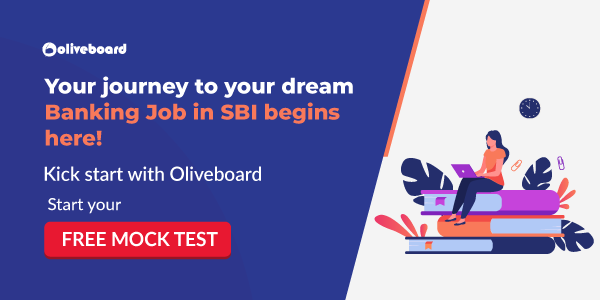 Attempt A Free SBI Clerk Mock Test Here
Inspiring Success Story of Ankul Pandey
Hello, my name is Ankul Pandey. I'm from Surat, Gujarat. I am selected as SBI clerk 2020. I graduated B.E. in electrical engineering from Pacific School of Engineering, Surat in 2017. After graduation, I started my preparation by doing self-study, as I thought that I could clear it on my own. But things didn't go well. I appeared for IBPS clerk 2017, but could not qualify for prelims. In 2018, I started again with the basics and appeared for SBI Clerk & IBPS PO but couldn't even qualify prelims because of not giving mock tests. In 2019, I analyzed my past 1 and half years and found that using so much of the internet & social media apps lead to my failure in all 3 exams & I also decided that I will not make any strategy on my own. So I decided to join a coaching class. In Feb 2019, I joined & attended each and every class, understood every topic, methods, and tricks for 3 months. I used the strategies that my mentors told me to do. I appeared in these exams in 2019 – 
FCI – pre-cleared, not mains 
SBI PO – Prelims not cleared 
SBI Clerk – Pre cleared, not mains 
IBPS PO – Pre cleared, not mains 
IBPS Clerk – Pre cleared, not mains 
IBPS RRB PO – Pre cleared, not mains 
IBPS RRB Clerk – Pre cleared, not mains 
LIC Assistant – Pre cleared, not mains 
EPFO assistant- pre not cleared 
LIC HFL- Pre not cleared 
I got very depressed because I prepared for 6-7 months but could not qualify for any mains exam. In 2020, started again by giving prelims mock tests & read newspapers daily. I appeared for RBI assistant – failed by 2 marks in prelims. I also appeared for SBI clerk and finally I cleared. 
Attempt A Free SBI Clerk Mock Test Here
Ankul Pandey Subject-Wise Preparation Strategy
English- The Hindu newspaper PDF daily. I love to read this newspaper but you can read any newspaper as you like. Min-10 min. 
Reasoning- For pre- daily 7 puzzles & 7 seating arrangement and daily 1 mock test. For Mains- I watched each video of coding-decoding & distance direction on day 1 and similarly each video of blood relation & in-output on the next day. 10-12 videos of Alphanumeric series in the last 10 days before mains only, because it is easy. For the mains puzzle, everyone was scared of that including me, but I managed to solve only 3-4 puzzles in a week. Mock tests- Oliveboard mock test for both of the prelims and the mains. 
Quant- For pre and mains both- Daily Simplification, 20 Daily Approximation, 20 Daily Quadratic equations, 20 Daily Number series, 20 Daily DI, 5 set and daily 1 mock test Arithmetic in the last 10-15 days before prelims & mains. 
GA- Took help from a few Youtube videos. Attended classes regularly and made notes as well.
---
Ankul Pandey Tips To Aspirants
According to me, "every failure gives a new driving force for a new successful venture" so never be afraid of failures just keep trying and feel free. I would like to advise all the candidates to keep calm and confident. My advice to the banking aspirants is candidates must prepare well and focus on their studies. Besides studies, candidates should eat healthy and sleep well. They should believe in their preparation and do their best.
Register to Take a Free All India Test
---
DOWNLOAD THE OLIVEBOARD APP FOR ON-THE-GO EXAM PREPARATION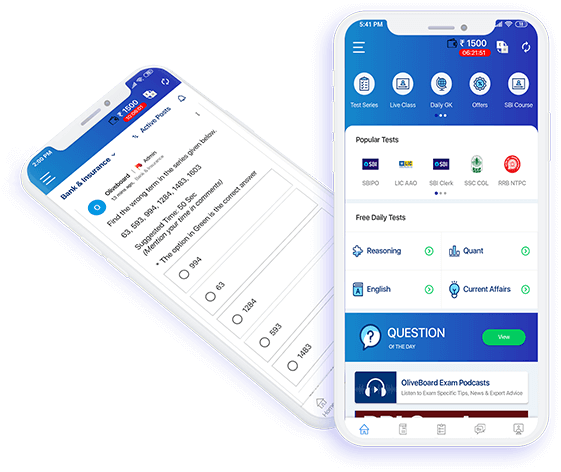 Video Lessons, Textual Lessons & Notes

Topic Tests covering all topics with detailed solutions

Sectional Tests for QA, DI, EL, LR

All India Mock Tests for performance analysis and all India percentile

General Knowledge (GK) Tests
Free videos, free mock tests and free GK tests to evaluate course content before signing up!

---
Get Free Ebooks
You can download 200+ ebooks important for SSC, Banking, Railway, Insurance, and other government exams here.