Read the success story of Divya Yadav who says one has to figure out what works best for themselves in order to succeed in the exams. Look at what she has to say: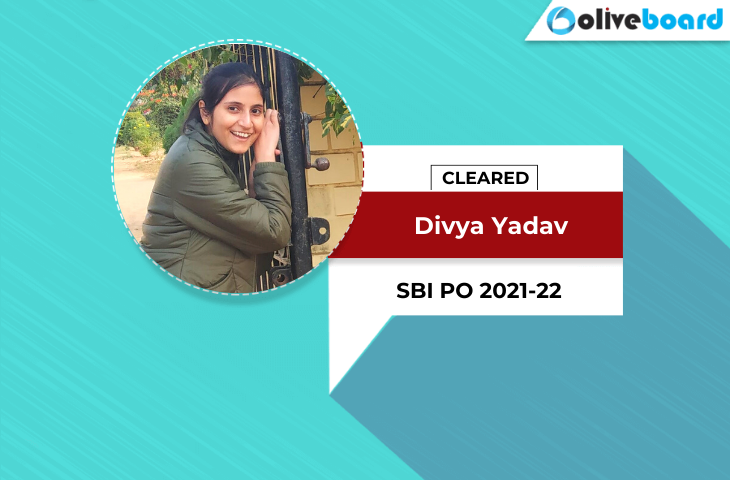 Success Story of Divya Yadav
My name is Divya. I am from Mainpuri, Uttar Pradesh. I graduated with B.tech(Electrical) in 2019.
Brief Background
I had been preparing for banking exams ever since I finished my graduation. It took a lot of effort and support from my loved ones to get through all the ups and downs in these years.
Preparation Strategy
The best strategy is to give mock tests and quizzes. Even though I had Mathematics in my background, it was still a bit tricky to solve the problems through short methods. So I would suggest understanding how the short method works and why. In Reasoning as well as Mathematics, the more questions you practice the better you'll get.
For English, I read Editorials and books. I covered my GA with the help of Ashish Gautam Sir and the notes that Oliveboard provides. I took the interview classes from Oliveboard as well which were really informative.
Role of Oliveboard
The test series by Oliveboard were really helpful and nearly everyone thinks they are the best test series you'll find.
Faculty Feedback
All the teachers have been of great help, every topic was instantly simplified by them.
Tips or advice for the fellow aspirants
My tip for the aspirants would be to stay focused on the goal and not let failures define you. No one study method works for everyone so figure out what works for you and stay disciplined. Interview round can be a game-changer but all you have to do is to present yourself confidently and be respectful.
That was all about the success story of Divya Yadav. Read more such inspiring stories on Oliveboard App!

Oliveboard is a learning & practice platform for premier entrance exams. We have helped over 1 crore users since 2012 with their Bank, SSC, Railways, Insurance, Teaching and other competitive Exams preparation.
  Oliveboard Live Courses & Mock Test Series