Read the success story of Jatin, who has cleared the exam by keeping himself positive during the entire journey. He has given huge importance to mental and physical exercises along with studies.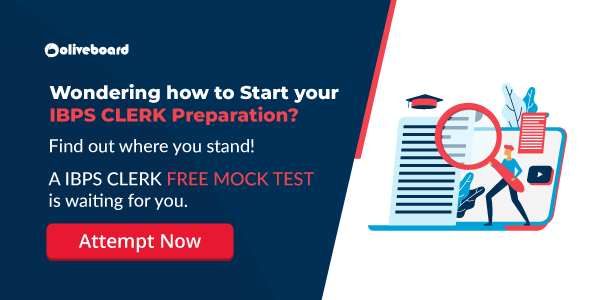 Prepare Now With Series of Free Mock Tests From Oliveboard
Inspiring Success Story of Jatin
I am Jatin. I have completed my graduation in B.com (H) from Delhi University in 2016.
I have cleared RRB Clerk 2018, IBPS Clerk 2018 in Union Bank of India in UP. This year, I got selected in IBPS clerk 2019 in Punjab National Bank in Delhi. I missed IBPS PO final list by 2 marks. I even got 20 marks above the cutoff in Mains but could not qualify in the final list. 
So here I am going to tell you how I prepare myself for these exams in a short way.
Register Now & Prepare for the Exam of Your Choice
Subject-Wise Preparation Strategy
QUANT- This is my strong section because in this section I cleared the basics of every chapter and then I solved many types of problems, many questions from different sources. I have a group of Oliveboard in Telegram in which people send their problems and many guys reply to different solutions. I used to try to solve the problems and I also look at other people's solutions. 
REASONING- This is also one of my strong sections. Whenever I feel tired and I have nothing to do then I used to open a notebook and start solving the puzzles. I love solving the puzzles and maths questions. 
Mains puzzles – I didn't feel demotivated when I stuck in a particular puzzle. I feel like wow what a puzzle, I want to solve it no matter how much time I am taking in solving the puzzles but I used to note the time of every type of puzzle. 
ENGLISH- This was my weak subject. I even got 0 marks in one of the IBPS exams. Then I started reading from the newspaper and also from the editorial app you can find it from the play store. In this app, you can find the meaning of a particular word in the editorial. I have started daily reading now. This is my average subject and I am improving day by day. 
GA – Just one rule, read out daily news and revise many times. Revise the news at night before sleeping and revise the whole week's news on Sunday. Revise as many times as you can !! Revision is more important than anything else. 
Prepare Current Affairs With Oliveboard's Month BOLT:
Test Your Preparation Here For Free By Attempting A Free Mock Test.
Jatin Tips to Aspirants:-
What I do personally – I daily do physical and mental exercises. In mental exercise, I do deep breathing exercises. You already know that the mind is the strongest weapon. So don't feed useless things in it during your preparation and avoid negative news, avoid watching news channels, avoid reading useless things from newspapers if you really want to be a banker. Focus on a particular point for a few minutes to increase your focus. Just focus on the exam and feel like it is like your loved one and you can do anything to get it. 
MOCK TEST – As you know that it is the most important thing in this journey. The Oliveboard mock test helped me a lot to get this job. I bought yearly membership and I also bought live class membership of IBPS Clerk. I solved questions of mock tests and I also revised the whole mock test again. With the help of a mock test, you will know what are your strong points and what are your weak ones.
Want To Take A Free Mock Test For IBPS Clerk? Register Here
Thank You, friends and I wish you good luck with your career. Just say positive things to your mind before sleep and after waking up that I can do it and I am strong. I am improving. You can say these things in front of a mirror too.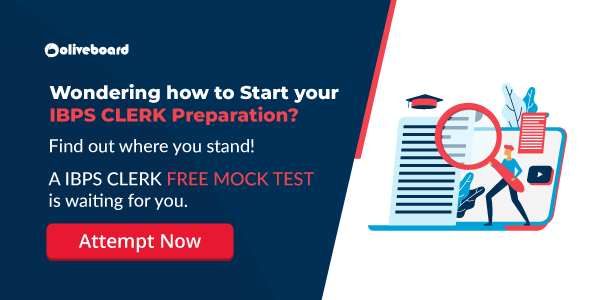 That brings us to the end of this article. The Success Story of Jatin is a true example of how dedication and proper guidance could help you achieve what you aim for. We hope that this story motivates you and who knows the next success story could be yours.
Also, Check: