Advertisements

Success Story of Soumyarshi Das (Cleared SSC CGL 2016)
In his own words,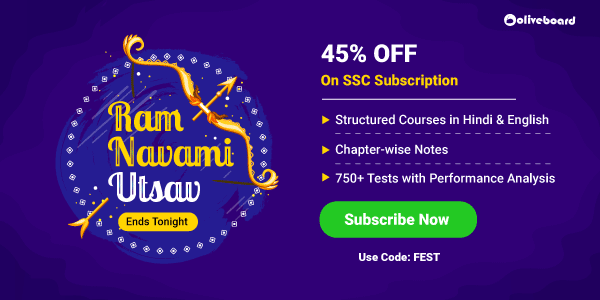 "Hello, I am Soumyarshi Das from Kolkata and I have been selected as Income Tax Inspector through SSC CGL 2016 (first attempt- AIR 304), as Postal Assistant/ Sorting Assistant through SSC CHSL 2015, Shortlisted for RRB NTPC (Kolkata RRB 210 rank) and others.
After completing my B. Tech in Electronics and Communication from Techno India College of Technology, Newtown Kolkata, I started preparing for SSC CGL as I was enthused for Government Job examination. As I did not join any conventional coaching centre, I started group study that helped me to push my limits.



Some special advice to the candidates:



1. Continue your preparations with a positive mindset and have faith on your hard work.




2. Always Study in a screen free zone (Use of Mobile, television etc should be restricted)




3. Never forget to make daily, weekly and monthly plan to reach your success without any delay or hassles




4. Do not delay in collecting necessary books, contents and resources. Have your materials ready well in advance




5. Guardians should not be tensed as their anxiety may be transmuted to the candidate. They should encourage the candidate and build favorable atmosphere to perform well




6. Do not think much about cut off and any change in the scheme of examinations. If you are a deserving candidate you are bound to succeed




7. Take as many mock tests as possible and analyse them with due diligence to identify:




A. How many questions are you not being able to attempt and why




B. What are the chapters/topics that are bothering you?




C. Are you solving the questions in the shortest method possible?




D. What is your position with respect to the topper of the test




E. The Number of silly mistakes and how to minimize them




F. Whether are you being able to remain consistent with your marks




8. Do not get demotivated if you cannot score well in a particular mock test rather your focus should be on fixing the problems that frustrated your progress



Oliveboard is one of the best online mock test sites for below mentioned reasons:
1. Very fast and smooth Interface without any lag or connectivity problem
2. Questions' standard is up to the mark with the growing difficulty level of cut throat competition in SSC and other government job exams
3. Solution of each and every question has been prepared with due care
4. Sectional tests are also available in case you need special practice in chapters that you find difficult

I wish you all best of luck! I would like to end the topic with a saying that I always followed "To succeed your mission, you must have single-minded devotion to your goal."
Read more success stories.

Oliveboard is a learning & practice platform for premier entrance exams. We have helped over 1 crore users since 2012 with their Bank, SSC, Railways, Insurance, Teaching and other competitive Exams preparation.