Read the success story of Yaswanth, who has cleared the exam with the help of online sources only. He also suggests that one should not only study through books as people get easily distracted and waste their valuable time after reading 2-3 pages only.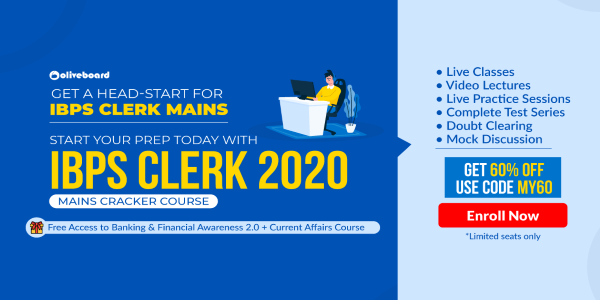 Take A Free IBPS Clerk Mock Test & Get All India Standing
Inspiring Success Story of Yaswanth Yarlaboyina
My name is YASWANTH YARLABOYINA. I completed my graduation in Bachelor of Arts from distance education. I came from a middle-class family. I cleared the IBPS Clerk 2019 and got selected in Canara bank. 
I started preparation in Aug 2017 and gave my first attempt in IBPS clerk and IBPS PO in 2017 but failed in both exams in mains because that time I was not that much aware of General Awareness. I continued my preparation by following YouTube free classes as I couldn't afford for coaching. Later on, I selected Oliveboard and bought a test series. Daily I used to give one mock and analyze it. Then again attempted IBPS Clerk and IBPS PO of 2018-19. This time due to my hard work I got selected in IBPS Clerk and in the reserve list of IBPS PO. Analysis of the mistakes is the most important thing for cracking the exam. Continuous and consistent practice with strategy is enough to crack the exam.
Want To Crack Your Exam In First Attempt? Take A Free Mock Test Here
Yaswanth Yarlaboyina Prelims and Mains Strategy
In prelims, the standard of the paper is easy but the problem is with time management. So many people fail here just due to the lack of time management and speed. It can be easily cracked if we practice daily 2 mock tests in the last 2 weeks.

 In Mains, the game-changer is general awareness. Many people neglect this one but this section will help us a lot in getting more marks in less time. Puzzles and seating arrangements also play an important role in reasoning. We should make a habit of daily doing at least 2 easy puzzles and 2 hard puzzles in preparation time. 
In Quant, focus on the arithmetic section because so many people neglect these as they do not play a big role in prelims, but in Mains, without these, you can't crack. Even DI in Mains is based on arithmetic.
Role of Oliveboard In Cracking The Exam
I mainly relied on Oliveboard YouTube classes which helped me a lot in clearing basics and writing Oliveboard mock tests helped me in increasing my speed.
Yaswanth Yarlaboyina Tips To Students
Every year a large no. of people are joining in this race and giving hard competition to others. The question paper is also going to be tough to filter the increasing number of aspirants. 

Nowadays there is no need of going to offline coaching and I suggest you use YouTube because YouTube classes are so much updated and free of cost. 

I also suggest don't read only books instead listen, online classes, because I have seen so many people, they simply keep books in front of them and after reading one or two pages they start getting diverted and waste their valuable time. I also did not read any books and I was completely dependent on YouTube classes. 
My advice to aspirants is to BELIEVE YOURSELVES AND GIVE HARD ATTEMPT. 
If you are not preparing seriously please don't waste time here because you will never get selected without serious preparation.
The only thing that overcomes luck is hard work. So prepare hard as much as you can. 
I used to see the IBPS toppers interviews to get motivation. Believe me, those interviews impact us a lot. 
All the best my dear friends,
I hope that you guys also crack the exam.
Register Now & Prepare for the Exam of Your Choice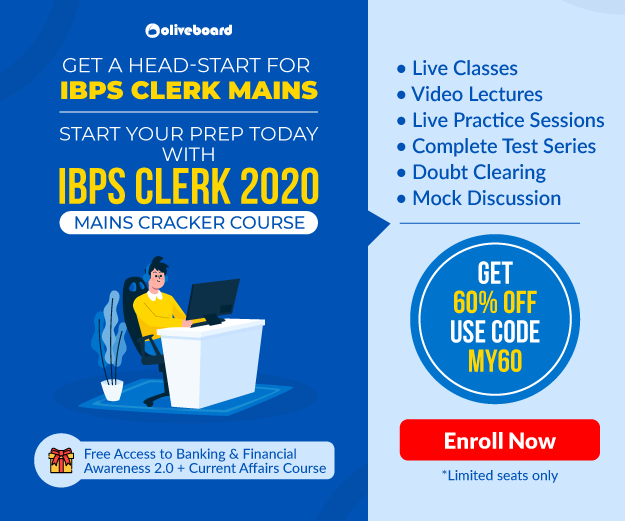 That brings us to the end of this article. The Success Story of  Yaswanth Yarlaboniya is a true example of how dedication and continuous effort could help you achieve what you aim for. We hope that this story motivates you and who knows the next success story could be yours.
Also, Check: