General Awareness forms a major section of the TNPSC Group 2 Exam. Questions on Current Affairs are also commonly asked in the General Awareness section. TNPSC Group 2 Exam will be conducted on 21 May 2022. To help you get a quick revision of important TNPSC GK Questions, we have compiled some important TNPSC GK Questions 2022 in this blog.
Important TNPSC GK Questions 2022 | Download link
Click on the link given below to download the Free PDF
How to Important TNPSC GK Questions 2022 PDF?
Click on the given download link. You will be taken to Oliveboard's FREE Ebooks Page. Alternately, you can download the Oliveboard Android App to access these on your smartphone.
Register/Login on to the Free E-Books Page of Oliveboard (It is 100% free, You just enter your valid email id and a password to be able to download the Monthly current affairs PDF).
Once logged in you'll see the message "Please click here to download the Free Ebook". Click on the message to download that particular ebook.
Login or register here to download other 300+ free ebooks from your Oliveboard dashboard.
Important TNPSC GK Questions 2022 – Highlight
1. The first consignment of QR code-based GI tagged hand-knitted Kashmiri Carpet has been exported to which country recently?
United Kingdom
Saudi Arabia
France
Germany
Which of the following states has topped in the list of full immunization with 90.5% coverage under Mission Indradhanush?
Tamil Nadu
Odisha
Uttar Pradesh
Madhya Pradesh
India's first Digital Water Bank 'AQVERIUM' has been launched in:
New Delhi
Vadodara
Surat
Bengaluru
Which two countries claim 'Senkaku Island' Group located in the East China Sea?
Japan and China
China and Philippines
China and South Korea
Japan and Singapore
Which is the only authorized institution to sell Electoral bonds in India?
Reserve Bank of India
State Bank of India
NITI Aayog
Supreme Court
Which is India's first indigenously developed Receptor Binding Domain (RBD) protein subunit vaccine for COVID-19?
CORBEVAXTM
NOVAVAX
DIVIVAX
SEROVAXTM
7. What is the name of the annual meteor shower, which is active during January?
Quadrantids
Geminids
Leonids
Ursids
8. 'PM's Excellence Award' is awarded for which sector?
Social Service
Public Administration
Entrepreneurship
Education
9. Which state/UT celebrates the Losar festival as the traditional New Year by the Buddhist Community?
Ladakh
Sikkim
Uttarakhand
Arunachal Pradesh
10. As of 2022, how many banks are classified as Systemically Important Banks (D-SIBs) in India?
2
3
4
5
Answers:
| | | | | |
| --- | --- | --- | --- | --- |
| 1. 4 | 2. 2 | 3. 4 | 4. 1 | 5. 2 |
| 6. 1 | 7. 1 | 8.2 | 9. 1 | 10. 2 |
11. Multi-Agency Centre (MAC), which was seen in the news, is under the aegis of which Union Ministry?
Ministry of Electronics and IT
Ministry of Home Affairs
Ministry of Housing and Urban Affairs
Ministry of Food Processing Industries
12. How many states are covered in the second phase of the Green Energy Corridor scheme?
Three
Five
Seven
Ten
13. India's first Open Rock Museum is in which city?
Hyderabad
Mysuru
Trivandrum
Varanasi
14. Heavy Water Project (Talcher) and Fertilizer plant (Paradeep) are famous industries of:
Orissa
Kerala
Tamil Nadu
Andhra Pradesh
15. Which state was ranked first in the 'Best State Category' in the 3rd National Water Awards?
Telangana
Maharashtra
Tamil Nadu
Uttar Pradesh
16. Which country hosted the BIMSTEC Summit 2022?
India
Sri Lanka
Bangladesh
Thailand
17. The Armed Forces Special Powers (AFSPA) Act has been extended in three districts of which of the following states?
Nagaland
Manipur
Arunachal Pradesh
Tripura
18. Which of the following will become the first multilateral agency to open an office in Gift City, Gujarat?
IMF
World Bank
NDB
ADB
19. Which of the following has approved $1.4 billion in emergency financing for Ukraine to help meet urgent spending needs and mitigate the economic impact of Russia's military invasion?
World Bank
EU
NATO
IMF
20. As of March 17th, 2022, what is the total collection of direct taxes in India?
12.53 lakh crore
13.63 lakh crore
11.67 lakh crore
9.87 lakh crore
Answers:
| | | | | |
| --- | --- | --- | --- | --- |
| 11. 2 | 12. 3 | 13. 1 | 14. 1 | 15. 4 |
| 16. 2 | 17. 3 | 18. 3 | 19. 4 | 20. 2 |
DOWNLOAD THE OLIVEBOARD APP FOR ON-THE-GO EXAM PREPARATION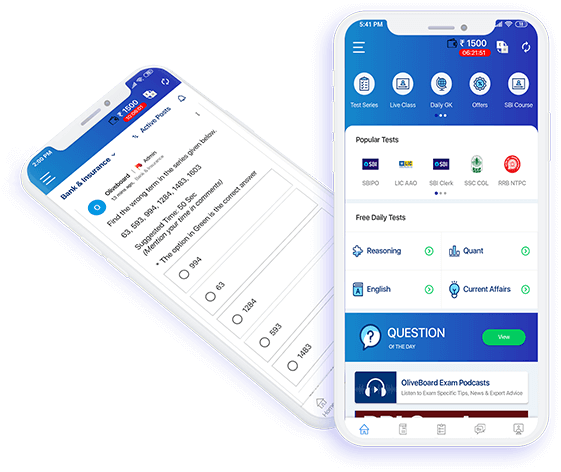 Video Lessons, Textual Lessons & Notes
Topic Tests covering all topics with detailed solutions
Sectional Tests for QA, DI, EL, LR
All India Mock Tests for performance analysis and all India percentile
General Knowledge (GK) Tests
Free videos, free mock tests and free GK tests to evaluate course content before signing up!

TNPSC Group 2 Complete Course details
The TNPSC Group 2 Test Series includes :
Also Check: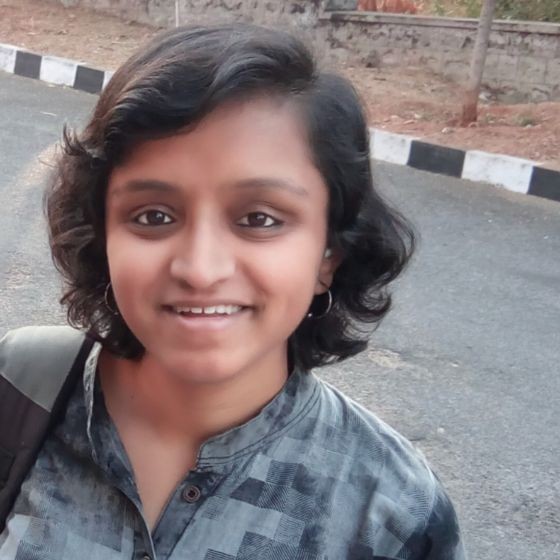 I have been creating exam related content for 3 years now. Having appeared for UPSC, SSC, Railway and Banking Exams myself, I understand and create relevant content, important from exams point of view. I am currently creating content for SSC, Railway, J&K and Law entrance exams. During my free time, I love bingewatching shows or read novels.