We often face difficulty or boredom in byhearting the static GK section for our exams even though they are asked frequently in many Govt. exams like the Bank and Insurance, SSC, Railways (RRB NTPC) Exams. Generally, static GK can be asked from Headquarters of Important Organisations, Location of monuments, National Parks, dams, important festivals & states, etc. Herein, this article will deal with various Tips and Tricks to Remember National Parks in India.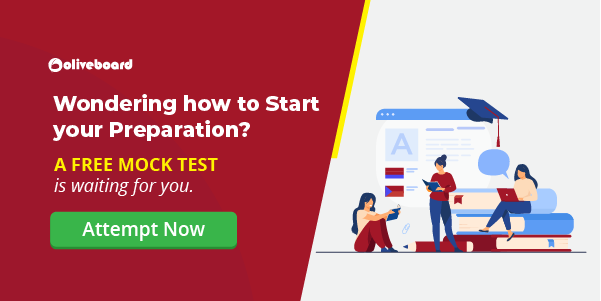 Attempt a Free GK Quiz by registering Here
National Parks in India
Having mentioned the scope of the topics, let us understand what is a National park. A national park is a park in use for conservation purposes, created and protected by national governments. There are many National parks in India. National Parks and their location are asked frequently in exams. Also, remembering National Parks and their locations isn't a humongous task at all if you learn with us the various tricks to remember National Parks in India.
Take Oliveboard's Free Mock Tests for Bank and Railways (RRB NTPC) Exam
Method of Study – Tricks to Remember National Parks in India
The name of National Parks and their locations can be byhearted in a variety of ways. We can connect it by forming stories or creating some letters/words with the first names. While forming these kinds of stories remember to add the state in which they belong. Making stories only for the National Park names is not a good way of learning. We may forget the state names. Below are some interesting tips and tricks to remember National Parks State wise.
Examples for making stories out of National Parks
1. National Parks in Andhra Pradesh
Papikonda, Rajiv Gandhi and Sri Venkateswara.
Tip: Rajiv Gandhi went to Venkateshwara temple in Andhra Pradesh & met his friend Papi.
2. National Parks in Arunachal Pradesh
Mouling and Namdapha.
Tip: AruNam was walking in the Mouli Gradens.
3. National Parks in Assam
Dibru-Saikhowa, Kaziranga, Manas, Nameri and Rajiv Gandhi Orang.
Tip: Mans and Dibru went to Kazi to see the animal Named Orangutan from the state of Assam.
4. National Parks in Chhattisgarh
Indravati, Guru Ghasidas (Sanjay), and Kanger Ghati.
Tip: Guru Sanjay from Kanger valley is featured in the Indra Newspaper of Chhattisgarh.
5. National Parks in Gujarat
Black Buck, Vansda National Park, Marine National Park, Gulf of Kutch, Gir National Park
Tip: Vansda from Gulf of Kutch in Gujarat drives her Black Van to see the Gir lions in the Marine beach.
6. National Parks in Himachal Pradesh
Great Himalayan, Inderkilla, Simbalbara, Pin Valley, and Kheerganga
Tip: Police found the Pin used by the Killer during the Great Himalayan Grand Prix from River Ganga.
7. National Parks in Jammu & Kashmir
Hemis, Kishtwar, Salim Ali and Dachigam National Park
Tip: War between Salim and Hemis was held in the Dachigam palace of J&K.
8. National Parks in Karnataka are
Bannerghata, Bandi Pur, Anshi, Kundremukh and Nagarhole.
Tip: Anshi and Mukhi raised a Banner with the picture of a Nag during the Karnataka Bandh.
9. National Parks in Kerala
Pambadum Shola, Eravikulam, Silent Valley, Periyar, Anamudi Shola and Mathikettan Shola
Tip: Mathi, Riya, and Ana from Kerala saw Palm trees in the Eravi movie shot in Silent Valley.
10. National Parks in Madhya Pradesh
Sanjay, Madhav, Bandhavgarh, Kanha, Pench, Panna, Satpura, and Van Vihar.
Tip: Sanjay and Madhav were driving a Van on Saturday to Bandhav forest in Madhya Pradesh to Punch Kanha.
11. National Parks in Maharashtra
Sanjay Gandhi, Chandoli, Gugamal, Tadobo and Navegaon.
Tip: Sanjay Chandan plays Tadobo with Gugamal in Navegaon of Maharashtra.
12. National Parks in Rajasthan
Sariska, Keoladeo, Dessert, Mount Abu, Ranthambore and Darrah (Mukundra Hills).
Tip: Sariska and Keo went to Mount Abu located at the Dessert in Rajasthan and felt Boredom while watching Dear.
13. National Parks in Tamil Nadu
Indira Gandhi, Mukurthi, Gulf of Mannar Marine, Guindy and Mudumalai
Tip: Indira wearing a Kurti went to Mannar Marine resort in Mudumalai, Tamil Nadu to see a Guy.
14. National Parks in Telangana
Mahaveer Harina Vanasthali, Karu Brahmananda Reddy and Mrugavani National Park.
Tip: Mahaveer and Brahmananda Reddy went to Telangana to meet Gavani.
15. National Parks in Uttarakhand
Raja Ji, Govind Pasu Vihar, Nanda Devi, Gangotri, Valley of Flowers, Jim Corbett
Tip: Raja Govind and his wife Nanda Devi have sent their son Jim and daughter Gangotri to Flower Valley boarding school in Uttarakhand.
16. National Parks in West Bengal
Jalda Para, Neora Valley, Singalia, Sundarbans, Gorumara, Buxa Tiger Reserve
Tip: Famous Boxer Sundar Singh has recently married the Gorgeous Bengali actress Neera Jalda.
17. National Park in Uttar Pradesh and Tripura
Dudhwa is in U.P. and National Parks in Tripura are Bison (Rajbari) and Clouded Leopard.
Tip: Leopard owned by Bison residing in Tripura was taken to Dudheshwar temple in Uttar Pradesh.
18. National Park in Sikkim and Odisha
Khangchendzonga is in Sikkim and National Parks in Odisha are Bhitarkanika and Simlipal.
Tip: Khanchan from Sikkim went to Odisha for buying a new Sim and installed Bhim app in his phone.
19. National Parks in Mizoram and Nagaland
Murlen and Phawngpui Blue Mountain are in Mizoram and National Park in Nagaland is Intanki.
Tip: Len from Mizoram took a picture of the Blue water in the public water tank of Nagaland.
20. National Parks in Meghalaya and Manipur
Nokrek Ridge and Balphakram are in Meghalaya, and National Park in Manipur is Keibul-Lamjao.
Tip: Balram of Meghalaya went to the Ridge of Manipur state to buy a lamb.
21. National Park in Jharkhand and Goa
Betla is in Jharkhand and the National Park in Goa is Mollem.
Tip: Molly from Goa had a bet with a Jharkhand guy.
22. National Parks in Haryana and Bihar
Kalesar and Sultanpur are in Haryana and the National Park in Bihar is Valmiki.
Tip: Sultan of Haryana visited Kalesar museum of Bihar to see Valmiki's Ramayana.
Exam Tip
In addition to learning the above tricks, also read the Current Affairs news daily and mark those ones related to national Parks in India. Test your memory by figuring out its location. Because there is more chance to ask static GK based on Current Affairs. Daily revise our above-mentioned story.
"Learning is fun when you picture it."
Download Oliveboard's Free Current Affairs 2020 & GK Quiz App and stay updated with daily News
Study at your own convenience anywhere. Download the Oliveboard app now!
Read weekly Current Affairs Here
Download Free E-books for Static & Current GA Here

Oliveboard is a learning & practice platform for premier entrance exams. We have helped over 1 crore users since 2012 with their Bank, SSC, Railways, Insurance, Teaching and other competitive Exams preparation.
  Oliveboard Live Courses & Mock Test Series