The (United India Insurance Company) UIIC Office Assistant Mains 2017 examination is scheduled on 23rd of October 2017. We congratulate the ones who have cleared the prelims and are appearing for the upcoming mains exam. Here, we bring to you a complete guide on UIIC Mains 2017 exam.
UIIC Mains 2017 – Exam Pattern
Section
No of questions
Max marks
Medium
Duration
Reasoning
40
50
English/Hindi
120 mins
English Language
40
50
English
General Awareness
40
50
English/Hindi
Computer Knowledge
40
50
English/Hindi
Numerical Ability
40
50
English/Hindi
Total
200
250
Negative marking: For each wrong answer 1/4th marks assigned to that question will be deducted as penalty.
Candidates must secure minimum marks in each of the sections and further qualify in regional language test, before final selection. Regional language test will be qualifying in nature. Final selection will be based on performance in main exam and regional language test.

UIIC Mains 2017 – Syllabus in Detail
Reasoning 
English Language
General Awareness
Numerical Ability
Computer Knowledge

Number Series

Alphabet Series

Test of Direction Sense

Analogy

Number Ranking

Coding-Decoding

Arithmetical Reasoning

Decision Making

Blood Relations

Problem on Age Calculation

Non-Verbal Series

Mirror Images

Cubes and Dice

Grouping Identical Figures

Embedded Figures

Comprehension

Verb

Adverb

Vocabulary

Tenses

Sentence Rearrangement

Synonyms/Antonyms

Fill in the Blanks with Models, Articles etc.

Answering questions based on Unseen Passages

Current Events

Questions relating to India and its Neighboring Countries pertaining to
History, Culture, Geography, Economics, General Polity, Scientific
Research, Insurance etc.

Current Affairs (National and International)

Major Financial / Economic News

Budget and Five Year Plans

Sports

Books and Authors

Awards and Honors

Science – Inventions and Discoveries

Abbreviations

Important Days

International and National Organizations are some related topics

Simplification

Average Percentage

Time & Work

Area

Profit & Loss

Simple & Compound Interest

Time & Speed

Investment

LCM and HCF

Ages Problem

Date Interpretation like Bar Graph, Pictorial Graph, Pie Chart.

Basic knowledge of computers

The Internet

Text Formatting of the Paragraphs

Insertion of Table

Skill to Print and Save

File Transfer

Website Searching

Browsing and Downloading

E-mail

Use of pen drive, and other software etc.

Programs of accounting, etc.

Computer Fundamentals

MS-Office

Word Processing (MS-Word)

Spread Sheet (MS-Excel)

Presentation Knowledge (MS-Power Point)

MS Access and Usage of Internet Services

Communication Technology

Networking Concepts
UIIC 2017 Mains – Tips for the Exams
Get the basics clear
Get a strong hold of the basics for each topic. Study concepts in order, especially for the numerical ability section as many topics are interconnected.
Stick to your study plan
You might be already following a study plan. As the last few days are very important, ensure that you stick to it. Do not skip any section and focus on areas that you are less confident at. Include revision and practice tests during the last few days so that you get an edge over the topics.
Online Mock Tests & Analysis
As mentioned above, practice as many mock tests you can during the last few days. Try to attempt 1 full-length UIIC mock test daily, if possible. After every mock, do an analysis of speed and knowledge. Practice the questions you couldn't crack again and again. Spend some extra study hours on topics that you are finding difficult to solve. Analysing mock tests will also help you identify your strong and weaker areas. Thus, you will be able to pick topics to attempt in the exam easily.

Time Management
Time management is important for every competitive exam and UIIC Mains is no exception. You need to clear the sectional as well as overall cut off for the exam.  Besides, there is negative marking for every wrong answer. Therefore, answer carefully and only if you are confident. Pick easy and less time-consuming topics so that you can score more numbers and then move on to the rest. Reasoning and Numerical Ability are the most time-consuming sections. To stay in the safer side, plan few extra minutes for both these sections. While you are practicing the mock tests, focus and try to improve your speed and accuracy.
UIIC Mains 2017 – Section-wise Tips
Reasoning – Start with topics like inequality, syllogism, blood relations, alphanumeric series so that you can complete more number of questions in less time and score higher
Reasoning – Focus more on puzzles/arrangements, inequality, blood relations, syllogism, coding-decoding during preparation as these topics will cover maximum number of questions and proper practice is necessary
English – Focus more on topics like cloze test, fill in the blanks as these are less time consuming and will help you score more
Numerical Ability – Practice topic-wise test for numerical ability along with sectional and full-length tests. Also, focus on common arithmetic problems like time and work, simple and compound interest to improve your numerical ability score
UIIC Mains 2017 – Last Minute Tips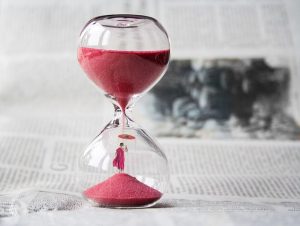 Practice as many mock tests as possible
Analyze them properly
Revise all the concepts
Do Not try to learn something very new
Maintain consistency in your study hours
Stay healthy and focused
Hope this helps. We wish you all the best for upcoming UIIC Mains 2017 exam.

The most comprehensive online preparation portal for MBA, Banking and Government exams. Explore a range of mock tests and study material at www.oliveboard.in
  Oliveboard Live Courses & Mock Test Series