12th Pass Govt Jobs for Females – A Government job is much sought after due to job security, job satisfaction, etc., especially for women. Various government departments and institutions issue notifications to recruit candidates every year. This blog will look into different options available for the 12th pass govt job for females.  
Eligibility for Government Jobs For Women After 12th:
The majority of the time, the fundamental eligibility requirements for a High Salary Government Job after 12th for Female are as follows: Female after graduating from 12th grade from a recognized institution with at least 50-60% marks in any stream. Although many job descriptions may request certain requirements, such as studying math or biology in the 12th grade, and other similar requirements.
Age restrictions: The minimum age requirement for government occupations is 17 years old, and the maximum age usually lasts until 27 years old.
12th Pass Govt Jobs for Females with High Salary:
In the government sector, there are different job roles available for 12th-pass females. Depending on the job their role, responsibility, and salary will differ. Here we have mentioned some of the high-paying govt jobs.
Exam Name
Post
Age Limit
Location
Salary
SSC CHSL
Data Entry Operator, Junior Assistant
18-27
All over India
INR 52000- INR 20,200
SSC Stenographer
Stenographer, Grade D, Grade C
18-27
INR 5200- INR 34,800
SSC MTS
Gardener, Peon, Cleaning Staff
18-25
INR 5200- INR 34,800
DSSSB Clerk
Clerk
18- 27
Delhi
INR 9,300- INR 27,000
ICAR Technician
Technician
18-27
ICAR branches
INR 10,900- INR 27,000
12th Pass Govt Jobs for Females in Indian Railways
Indian railway is one of the biggest employers in India. Females who have cleared the 12th standard can opt for RPF(Railway Protection Force) jobs. Also, they can go ahead with jobs given by RRB NTPC.
| Exam Name | Post | Age limit | Location | Salary |
| --- | --- | --- | --- | --- |
| RPF Recruitment | Constable | 18- 25 | All over India | INR 21,700- INR 28,900 |
| RRB NTPC | Junior Clerk, Ticket Clerk, Junior Time Keeper, Trains Clerk | 18- 30 | All over India | INR 19,900- INR 29,200 |
| SER Recruitment | Ticket Clerk | 18- 42 | All over India | INR 5200- INR 20,200 |
12th Pass Govt Jobs for Females through Staff Selection Commission (SSC)
The CHSL wing of the staff selection commission conducts exams for 12th pass candidates. These exams happen every year. If you have passed class 12 and are below 27 years of age, you can apply under this scheme. Job profile includes postal in charge, data entry operations, and clerks. Job profiles such as Postal assistant, Data entry operator, and junior assistant offer pay of 5000 to 25000 per month. The age group considered is between 18 to 27 years of age. The work profile such as Peon, Gardner, and cleaning staff is also available. The pay scale varies between Rs 5000 to Rs 25000.
You can be offered a job anywhere in India; of course, your own preference will be considered.
You can check out https://ssc.nic.in/ for the latest updates regarding eligibility and other procedures.
Nurses
This is a good opportunity for female candidates. If the candidate has taken science in 12th, it will be an added advantage. All you need is an aggregate of 50 per cent in your plus 2. You can earn as high as Rs 20000 per month. The central government releases vacancies for its government hospitals. The details of the same are available on the websites of the ministry of health. Also, it is available on the respective government hospital's website.
Anganwadi Worker
The government of Andhra Pradesh recruits Anganwadi workers. The women and child development department comes up with a notification every year for recruitment. On average more than 5000 vacancies are available. Generally, interviews are conducted before enrolment.
The eligibility criteria, as mentioned on the website, are
The candidate must be between 21 to 35 years age group.
The government can relax the age norm as per the details given in its notification.
The candidate must be a citizen of India.
The salary varies between Rs 7000 to Rs 12000.
You can check out https://wdcw.ap.gov.in/ for the latest notification.
State Police Service
These days recruitment for women has increased in the State police department. As long as you meet minimum job recruitment criteria and have passed class 12, you are good to go. The age group to which the same is applicable is between 18 to 25 years of age. The basic pay starts from Rs 20000 per month. Job profiles such as Home guard, Non-Home guard, Lady constable, etc., are available.
You can check out respective state police websites for the details of recent openings and eligibilities.
12th Pass Govt Jobs for Females In the Defense Sector
Jobs in Defense include the Indian Army, CISF, Indian Navy, and Indian Air force. The pay scale offered is as per the 7th pay commission. Job Profile includes jobs such as flying officer, Women Armed Police, and lieutenant. The age group to which the job belongs is between 18 to 35 years of age.
You can check out https://www.upsc.gov.in/site-map for the latest updates on NDA eligibility and exams.
| Exam Name | Post | Age Limit | Location | Salary |
| --- | --- | --- | --- | --- |
| Delhi Police Constable | Constable | 18- 25 | NCR | INR 25,500- INR 32,900 |
| Bihar Police Constable | Non- Home Guard | 18- 35 | Bihar | INR 25,000- INR 28,000 |
| Indian Army GD Recruitment | Women Military Police | 17- 21 | All over India | INR 21,800- INR 32,900 |
| CISF Head Constable | Head Constable | 18- 25 | All Over India | INR 25,500- INR 81,100 |
Bank Jobs
Bank jobs are the most sought after among the females after their plus 2. Also, the government recently implemented the transfer policy, which makes it easier for a female to move closer to their families. The central Government is planning all-women branches in PSU. As a result, the scope of employment will increase manifold.
| Exam Name | Post | Age Limit | Location | Salary |
| --- | --- | --- | --- | --- |
| SBI Clerk | Clerk/ Junior Associates | Min. 20 years | SBI Branches | INR 17900- INR 30,550 |
| IBPS Clerk | Clerk | 20- 28 years | All over India | INR19,900- INR 29,453 |
If you are appearing in the Bank PO jobs and clerk jobs, strengthen your preparation with Olive board learning materials and mock tests.
Other Govt Jobs:
Women can find govt jobs in Grades C and D at various organisations like ONGC, NIOS, OPTCL, and others. The following table includes further relevant data along with some other similar government jobs:
| Exam Name | Post | Age Limit | Location | Salary |
| --- | --- | --- | --- | --- |
| Trainee Officer in TJSB Bank | Trainee Officer | 20- 28 | Maharashtra | INR 11,508- INR 20,705 |
| BECIL | Handyman, DEO, Supervisor, Executives | 18-35 | All over India | INR 14,014- INR 18,567 |
| NIOS | Group B, Group C | 18-27 | All over India | INR 19,000- INR 25,980 |
| GRSE | Apprentice, Technician Apprentice, HR Trainee-262 | 14- 25 | Kolkata, West Bengal | INR 7000- INR 15,000 |
| OPTCL | Junior Maintenance and Operator Trainee | 18- 27 | Orissa | INR 11,500- INR 18,530 |
| ITI Apprenticeship | DRDO Ministry of Defence | 18 ( min.) | All over India | INR 9,900- INR 27,000 |
Final words
Both the central and state government come up with the 12th Pass Govt Job for Females. Apart from that, the private sector also offers jobs to 12th pass females. The ideal approach should be to understand one's own skill set and approach the job market accordingly.
---
---
DOWNLOAD THE OLIVEBOARD APP FOR ON-THE-GO EXAM PREPARATION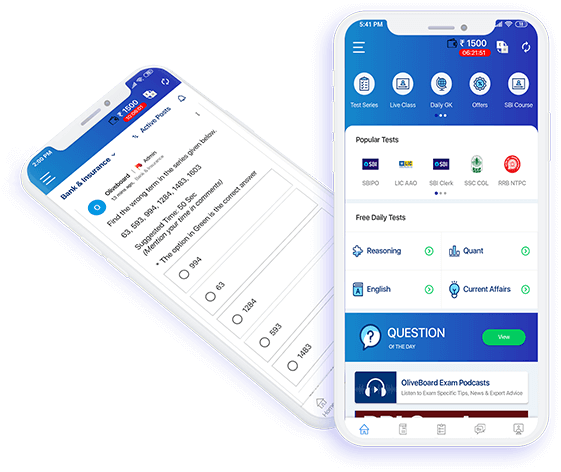 Video Lessons, Textual Lessons & Notes
Topic Tests covering all topics with detailed solutions
Sectional Tests for QA, DI, EL, LR
All India Mock Tests for performance analysis and all India percentile
General Knowledge (GK) Tests
Free videos, free mock tests, and free GK tests to evaluate course content before signing up!
FAQs
Is maternity benefit available in 12th pass govt job for female?
As a general practice, women get maternity leave. As per the central government, the female employee would get maternity leave of 180 days for the first 2 live-born children.
What is the salary offered to the 12th pass govt job for females?
The female employee working for the central government will get her salary as per the seventh pay commission. However, employees working for the state government are not covered under the 7th pay commission.
What is the minimum age to get Govt job for Female?
The minimum age requirement for females in government job is 17 years, whereas in some sectors 20 is the minimum age requirement.
How can candidate apply for government exam after passing 12th?
Candidates must be well-versed in the notification dates for each position and must frequently visit the authorities' official website to stay abreast of any pertinent information.
What are state govt job female can try after 12th?
Police, Junior Assistant, Apprentice and a few others are the state government jobs available for females who have completed 12th.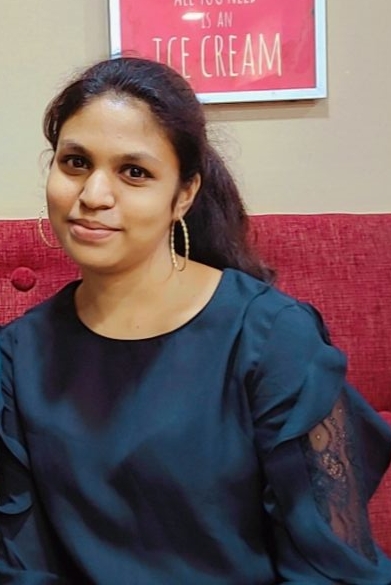 Hello there, Sindhuja here, I am content writer. I recently started working as an edtech writer for Oliveboard. "Knowledge is power," as quoted I will do everything in my power to provide you with the essential knowledge for government exams, which will undoubtedly help you prepare for your exams easily.