Best CTET Preparation Tips 2023 – The Central Board of Secondary Education administers the CTET exam via computer-based testing online (CBT). Candidates who pass the CTET Exam are qualified to teach grades 1 through 8. Passing the exam is the main qualification for becoming a teacher. Candidates must therefore plan their exam preparation carefully.
To ease out your preparation and score more in the upcoming CTET 2023 Exam, we have provided the detailed CTET Preparation Tips here.
How to Prepare for CTET 2023?
To pass the CTET 2023 exam, candidates must have a sound strategic plan based on their aptitudes. A thorough CTET preparation plan lays out a clear path for applicants to take. Therefore, if you want to ace the CTET, you must follow certain preparatory advice and methods. If candidates wish to do well on the CTET 2023 exam, they must make a thorough study strategy. The following section contains some of the most important CTET preparatory guidance.
Best CTET Study Advice for 2023:
Let's briefly review the key elements, advice, and techniques for the Central Teacher Eligibility Test (CTET) 2023 examination:
Understand the CTET Pattern 2023
Follow the CTET syllabus
Concentrate on Your Weak Subject Area
Read Vital Books for the CTET
Learn the Fundamental Idea and Practice Tests
Develop the Practice of Writing Brief Notes
Before the exam, review all concepts and theories.
Make it a habit to regularly prepare for mock exams.
CTET Subject-Specific Study Preparation Tips:
When preparing for the CTET exam, each subject requires particular attention. The subject-specific CTET preparation advice provided below will help candidates do well on the test. Candidates who adhere to the following advice will be better prepared for each subject:
CTET Child Development and Pedagogy:
There will be 15 questions from the field of child development in each component.
The guiding principles and philosophies of the researchers will serve as the basis for the inquiries in the child development section.
The idea of inclusive education and comprehending children with special needs is crucial given the five questions raised.
It is important to prepare well for discussions about philosophical ideas and guiding principles.
Theories of intelligence, theories of learning, and pedagogy are significant themes for child development.
Child development, theories of learning and intelligence, evaluation and assessment, and psychological concepts.
Best Book for CTET Child Development and Pedagogy Preparation:
| Book name | Publisher |
| --- | --- |
| A Complete Resource for CTET: Child Development and Pedagogy | Pearson Education |
| Child Development & Pedagogy: Paper 1 & 2 of CTET | By Shalini Punjabi (Disha Publications) |
| CTET & TETs Child Development & Pedagogy (Paper I & II) | Arihant Publications |
| Child Development & Pedagogy for CTET & STET (Hindi) | Disha publications |
CTET Mathematics:
Given that math issues are present in both Paper I and Paper II, a strategy based on the important criteria designated for teachers must be developed. You must abide by the subsequent CTET preparation advice in order to be ready for the essential curriculum-based exam questions.
Sample Papers: The CBSE will publish sample papers prior to the exam, which must be studied in order to thoroughly understand the exam's format, structure, and question types.
Pedagogical Concerns: Students should be knowledgeable about these subjects because the mathematics exam will contain pedagogy-related questions. Understanding practical methods and their potential for teaching is crucial. Both formative and non-formative evaluation should be covered in this lesson.
Every single inquiry needs to be answered. All questions must be answered because there is no deductible scoring and every mark counts.
Study the NCERT books: Depending on the exam code, students taking paper I or paper II are required to review NCERT mathematics textbooks from classes I through V or VI through VIII.
Practice Mock Exams: Exam performance on the CTET requires familiarity with last year's test questions. Several websites offer simulated practice exams. To assure exam success, enroll in a CTET program online or book a tutoring session.
Best Book for CTET Mathematics:
| Book name | Publisher |
| --- | --- |
| CTET Central Teachers Eligibility Test CBSE Syllabus Teachers from Classes VI to VIII Mathematics & Science | Sura College of Competition |
| Class Notes of Maths | Rakesh Yadav Publication |
| A Complete Resource for CTET: Mathematics and Pedagogy | Pearson Education |
| CTET/STETs: Paper-II | Ramesh Publishing House |
CTET Environmental Studies:
Because the questions will be broad and fundamental, it is advisable to study the NCERT books from Class I to Class V as well as the Geography books from Class VI to Class VIII.
Every day, read the paper and watch the Daily News Clips.
Utilize the online test questions and sample exams from the previous year to be ready.
Participate in a series of online exams where questions about the subject are asked.
To raise your test score, take an arbitrary quiz on general knowledge and environmental studies.
Time management is essential when carrying out the activities because all of the questions seem simple but can be challenging to answer when only nearby data is available.
Best Book for CTET Environmental Studies:
| Book name | Publisher |
| --- | --- |
| CTET & TETs Environmental Studies & Pedagogy | Arihant |
| Environmental Studies (EVS) | WILEY |
| UPTET & CTET ENVIRONMENTAL Studies | Youth Competition Times |
| Teacher Eligibility Test Environmental Studies | Upkar Prakashan |
CTET Language 1:
In the language I portion, the level of competency in the language employed as the medium of instruction (the language used to give instructions in class) will be assessed.
The language I section takes a lot of work to grasp.
In our situation, Hindi, which is often the regional dialect, was chosen as the first language by the majority of the candidates.
To triumph in the section, study the online exam series.
Planning beforehand and managing your time well will increase the success of this segment.
Answers to two hidden sections—one for theatre and one for prose—will be required. All inquiries are allowed, whether they are discursive, narrative, scientific, or based on the Bible.
A poem from the exam's question paper will be the basis for one question.
CTET Language 2:
The second most widespread language in the region is Language II.
The questions will follow the same format as in language I.
The grammatical proficiency of language II students will be evaluated through questions.
There will be two hidden prose questions: literary, narrative, or scientific discourse.
Best Book for CTET Language 1 and 2:
| Book name | Publisher |
| --- | --- |
| Study Package for CTET | Mcgraw Hill Education |
| Study Guide for CTET Paper 1 – English | Disha Publication |
| CTET & TETs English Language Paper I & II | ARIHANT |
CTET Science:
Only 30 MCQs from the core class VI to VIII curriculum will be asked in this section.
For classes I through VIII, NCERT contents must be studied in order to do well.
Complete all of your science homework from grades VI through VIII.
Both educational and practical problem-solving studies will be conducted.
Complete the practice tests and sample papers in the online CTET test series.
In order to get ready for the science section, join online study groups.
The fundamentals of cell generation and unit conversion will be covered in the questions.
Chemical-related queries are few and far between.
Best Book for CTET Science:
| Book name | Publisher |
| --- | --- |
| CTET & TETs for Class VI-VIII | Arihant Publications |
| CTET (Central Teacher Eligibility Test ) Paper II (Mathematics & Science) | Sura College of Competition |
| CTET & TETs Paper-II for Class VI-VIII MATHS & SCIENCE | Arihant Publications |
| CTET Success Master Paper-II Teacher Selection for Class VI-VIII Social Studies/Science 2020 | Arihant publications |
| CTET Success Master Science | Arihant Publications |
| A Complete Resource for CTET: Science and Pedagogy | Pearson |
CTET Social Science:
Social science and environmental science material in the class I-8 curriculum must be addressed.
There will be a challenge to fundamental notions of cultural, economic, and political capacities.
The operation of our society will be the focus of social science examinations.
To ace the history portion, make quick notes on ancient, mediaeval, and modern history.
If one wants to boost the performance of the political and economic sectors, it is imperative to regularly read newspapers and watch news channels.
It is possible to ask basic questions about the Indian constitution.
Make quick notes about historical information, especially the dates and the time period.
Online practise is crucial for pinpointing your areas of weakness.
Best Book for CTET Social Science:
| Book name | Publisher |
| --- | --- |
| CTET (Central Teacher Eligibility Test) Paper II: Social Science Teacher Selection (For Class VI – VIII) | Access Publishing |
| 15 Practice Sets CTET Central Teacher Eligibility Test Paper II Social Studies/Science Teacher Selection for Class VI-VIII | Arihant |
| Wiley's CTET Exam Goalpost, Paper II, Social Studies / Social Science, Class VI-VIII, 2020: Solved Papers & Mock Tests with Complete Solutions | Wiley |
| CTET Success Master Paper-II Teacher Selection for Class VI-VIII Social Studies/Science 2020 | Arihant |
---
---
DOWNLOAD THE OLIVEBOARD APP FOR ON-THE-GO EXAM PREPARATION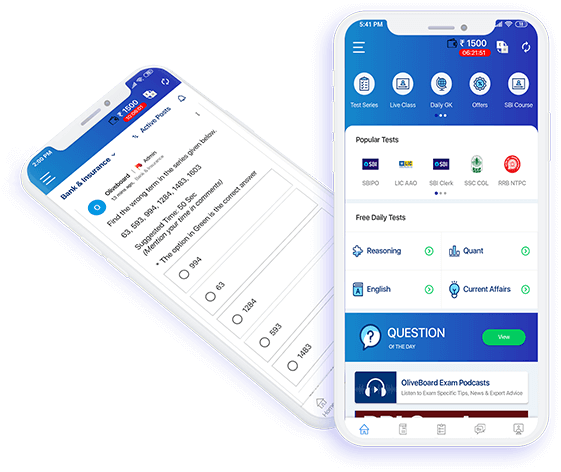 Video Lessons, Textual Lessons & Notes
Topic Tests covering all topics with detailed solutions
Sectional Tests for QA, DI, EL, LR
All India Mock Tests for performance analysis and all India percentile
General Knowledge (GK) Tests
Free videos, free mock tests, and free GK tests to evaluate course content before signing up!
Frequently Asked Questions:
What is the salary after CTET?
2022 CTET PRT Salary
9,300 – 34, 800 rupees, with a grade pay of 4,200 rupees and a base income of 13,500 rupees.
How many practice exams should I take before taking the real thing?
Such a number has not been defined. However, before taking a CTET, it is usually sufficient to attempt 40 papers.
Can you successfully pass the CTET Exam the first time?
An individual CTET attempt may be successful. To pass the exam quickly, create a study plan and start studying in accordance with it.
What CTET exam preparation advice is most crucial?
For the CTET, it's essential to comprehend the course material and exam format, as well as to make a study plan, stay up to date on current affairs, read books, and use other practical tactics.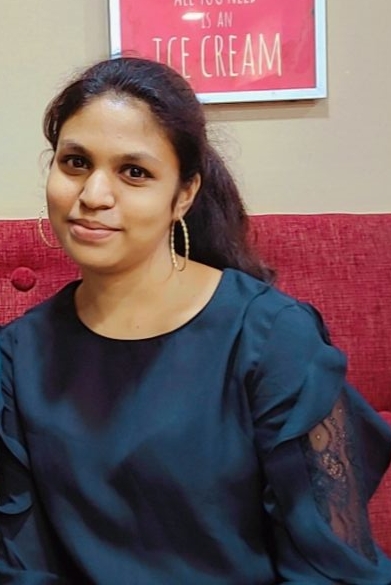 Sindhuja is a passionate content writer with a strong background in preparing for various state exams and defence examinations. Drawing on her own experiences as an aspirant, she brings valuable insights and expertise to her writing. With a keen understanding of exam patterns, syllabus, and effective study techniques, Sindhuja creates engaging and informative content to assist fellow aspirants in their preparation journey. Her dedication to accuracy and clarity ensures that candidates find convenience and reliability in her work. As a content writer, she aspires to empower others with the knowledge and guidance needed to excel in their respective exams and achieve their dreams.
  Oliveboard Live Courses & Mock Test Series