ECGC PO Salary and Perks
Just like any other banking body, ECGC PO Salary is attractive along with the perks and allowances given. ECGC PO salaries are given as per the 7th pay commission along with other admissible allowances.
As candidates eagerly wait for the ECGC PO Recruitment Notification 2020, we are here with a blog with details on ECGC PO Salary. Export Credit Guarantee Corporation (ECGC) of India Ltd., is going to release the notification for the recruitment of probationary officers after 2018 to hire a Probationary Officer for various disciplines. Here in this blog, we bring to you all the details regarding the ECGC PO salary, perks, pay-scale and other details.
REGISTER FOR FREE ECGC PO MOCK TEST
ECGC PO Salary Structure
Salary packages can motivate candidates looking to make it banking sector as POs. Let us have a look at the salary details of ECGC PO with complete In-hand Salary, Structure, Perks, and Allowances of ECGC PO. The selection of probationary officers will be done via an Online Test (Objective & Descriptive) followed by an Interview The mark weightage of Online Examination and interview will be 80:20 respectively. The candidate must qualify for both stages to get selected. So read along to know more.
ECGC PO Salary Structure
Pay Scale
INR 32,795-1610(14)-55335-1745(4)-62315
Basic Pay
INR 32,795 (Increment for 14 Years = INR 1610/-)
Basic Pay after 14 years
INR 55,335 (Increment for 14 Years = INR 1745/-)
Maximum Basic Pay
INR 62,315
Total Salary Per Annum
Current CTC (Cost to Company) of Executive Officer (Probationary officer) posted in
Mumbai is approximately Rs.13 lakh per annum.
Now let's break this down a bit.
INR 32,795/-  INR 1610(14) means that the basic pay of ECGC PO will be INR 32,795 with an annual increment of INR 1610 for the next 14 years.
Similarly, INR 55,335/-  INR 1745(4) means that the basic pay of ECGC PO will be INR 55,335 with an annual increment of INR 1745 for the next 4 years and so on. ECGC PO can have a maximum basic pay of INR 62,315.
The salary structure details are based on 2018 recruitment batch. There are high chances of revision of these number in the upcoming years.
---
DOWNLOAD THE OLIVEBOARD APP FOR ON-THE-GO EXAM PREPARATION
Video Lessons, Textual Lessons & Notes
Topic Tests covering all topics with detailed solutions
Sectional Tests for QA, DI, EL, LR
All India Mock Tests for performance analysis and all India percentile
General Knowledge (GK) Tests
Free videos, free mock tests and free GK tests to evaluate course content before signing up!
---
ECGC PO In-Hand Salary
In-hand salary during training is calculated with the simple formula (DA @ 69.2% for Class A cities)
In-hand Salary = Basic + DA + HRA+ City compensation(depends on posting) – (PF & Pension Contributions)  
Considering the Basic Pay at joining as INR 32,795/- Total Salary = INR 32,795/- + 69.2% Of 32,795 + 10% Of 32,795 + 3% Of 32,795 + 2000 approx (Other Allowances)
Deductions = (14% approx)
Therefore, total Take Home (In-hand)  Salary = 61,662 – 5,476 = INR 53,029
So, the In-hand salary of ECGC PO will be a minimum of INR 53,029.
The DA varies significantly can go up to 75% of Basic Pay, taking the in-hand salary to a new height.
UNLOCK YOUR "ECGC PO" MOCK TEST NOW
ECGC PO Annual Package
Aspirants who clear the all the stages of  ECGC PO recruitment process will then receive their salary as per the 7th pay commission. As per the previous records, the annual salary that an ECGC PO would receive will be approximately around INR ₹12 LPA – ₹17 LPA Approx.
ECGC PO Allowances
As we have already discussed the in-hand salary, which includes various allowances, it is time for us to have a clearer view of most common allowances rewarded to ECGC PO select. The different allowances given are –
| | |
| --- | --- |
| Allowance | Amount |
| Dearness Allowance (DA) | 46.9%-75% of the Basic Pay (Changes as per the city of appointment) |
| House Rent Allowance (HRA) | 7% to 10% of the Basic Pay |
| City Compensatory Allowances (CCA) | 3% to 4% Depending on the Location |
| Transport Allowance | INR 1330 |
ECGC PO – Post Training Perks
Apart from the above emoluments selected candidates will be entitled for the following perks after the training –
Meal coupons – ₹205 on each working day
Household Help Expense Reimbursement – Rs.1000 PM
Entertainment Reimbursement – ₹800 PM
Mobile bill Reimbursement – ₹400 PM
Newspaper Reimbursement – ₹200 PM
Cash Medical Benefit – ₹13300 PA
Furniture allowance for once in 5 years – Rs.87500+GST
Mobile Handset Reimbursement – ₹10000 once in 3 years
Office bag Reimbursement – ₹3000 once in 3 years
Leave travel concession – 4500 km each to and fro 2nd AC Fare with family once in 2 years/LTC Home town for self every year
PLLI BONUS upto 6% of your total yearly Basic+DA ( maximum)
Insurance cover of 50 Lakhs(GIS) + 8 lakhs (GSLI) + 10lakhs (GTS)
Mediclaim cover upto 40 lakhs for you and your dependents.(Premium one fourth paid by Employee)
Defined contribution Pension Scheme – Equal contribution of 10% of Basic + DA from corporation.
Income Tax on Perks Around 30000 Per Year paid by corporation on your behalf
EL Encashment Of 30 Days Every 2 Years on (basic da CCA)
These perks seem like a lot but justifies the job profile of ECGC POs. If you are looking to make it into ECGC as a PO, regular mock tests can be a way to ensure that.
How To Prepare For ECGC PO 2020?
To start your ECGC PO 2020 Preparation we are giving you a FREE ECGC PO Mock Test 2020, Register Now to avail. You just need to register on the Oliveboard portal and start with your  ECGC PO Free Mock Test. With the free Mock Test, you can know where you stand and how much you need to prepare for different topics from ECGC PO Syllabus.
That brings us to the end of the article, ECGC PO Salary. We have covered the major aspects and highlights of the post and its benefits. You can register here for a free mock test and start your preparations for ECGC PO 2020.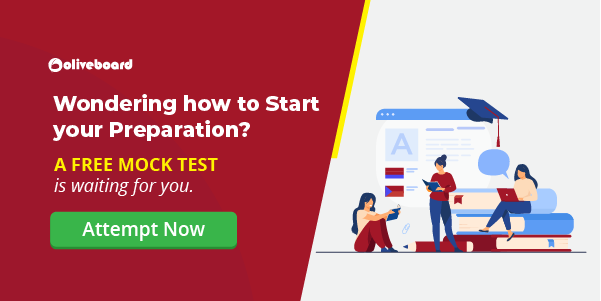 ECGC PO Salary FAQs
What is the In Hand Salary of ECGC PO?
Approximately, a total of Rs INR 53,029 is the monthly in-hand salary of ECGC PO. The Gross compensation received lies between 12 Lakhs (minimum) to Rs. 17 lakhs per annum. The amount varies with the location of the job posting.
Is the ECGC PO exam tough?
It is a competitive exam, if it is tough for one candidate, it will be tough for others too. Your level of preparation will make all the difference.
Can ECGC PO get home posting?
As a Probationary Officers in ECGC you can be posted anywhere in India including places near your home town.
Are allowances given to ECGC POs?
Yes, you can find all about ECGC Allowances in the blog above.
What is the annual package of ECGC PO?
The Gross compensation received by ECGC PO lies between 12 Lakhs (minimum) to Rs. 17 lakhs per annum. The amount varies with the location of the job posting.
---
Recommended Readings

The most comprehensive online preparation portal for MBA, Banking and Government exams. Explore a range of mock tests and study material at www.oliveboard.in
  Oliveboard Live Courses & Mock Test Series