How to Read Newspaper for Bank Exams : Newspaper reading is an essential component of any bank and government examination preparation. In fact, learning how to read newspaper for bank exams is crucial to ensuring your success in reading comprehension and general awareness. In fact, reading a newspaper article or rather a newspaper article in English will not only help you improve your vocabulary, but also the rate at which you read and solve questions. While many websites will suggest you to simply download and read the GK capsules. Of course, Oliveboard has its GK study materials as well (which you can find here), we still recommend that you practice and learn how to read newspaper for bank exams. Serious candidates have always suggested reading at least one newspaper article from each of the various categories every day to better understand the level of English or grammar that is used in the context. Some students may say that it is hard to read newspaper for bank exams because there isn't much time. They might believe that there is so much information in a newspaper article that they cannot cover it all in a reasonable amount of time.
To be honest, one must learn how to read a newspaper for bank exams because the process is not the same as you would read it normally. So, many students resort to going for capsules or supplements based on specific exams like newspaper articles on RBI or newspaper articles on RBI monetary policy. Those who are preparing for SBI may try to look for summaries of a newspaper for SBI PO. Since it is widely acknowledged that it is not easy to learn how to read newspaper for bank exams, this blog post will focus on how you can read a newspaper article or pick out every newspaper article that would be important from the exam point-of-view for your bank and government exams. So, if you ever wondered how to read newspaper for bank exams, this article shall be certainly of use to you.
If you are planning to read newspaper for bank exams, you must be quite selective about what you read. Since you have less time, you cannot afford to waste time to read a newspaper article that is not from the list of topics included for bank PO and government exams. So, to learn how to read newspaper for bank exams, follow the steps below:
Take the physical copy of a newspaper for bank exams (recommended: The Hindu, Indian Express, or Economic Times) and a pen

Go through the newspaper with the pen in your hand and highlight every newspaper article that belongs to one (or more) of the following categories:

National News

International News

Sports News

Science and Technology News

Economic News

Now, every newspaper article that you have highlighted will have to be analyzed by you. For this, you need to maintain a small notebook on which you shall write the details we provide.

Take one newspaper article among the ones you have marked (those are the only ones you will study), and write down the following in the notebook:

Title/Headline of the newspaper article
What? – What happened exactly?
Where? – Where do the effects of the incident/event carry over? Is it a state or union territory or is it all of India? Where can the effects be felt?
When? – When did the event take place? What is the date and time of the incident/event happening? Try to be as specific as possible.
Why/How? – What are the reasons behind the event? How did this event come to be? What brought this event up?
Important Figures – for example, if the inflation increased by 0.2% in this fiscal year, that figure is important. If the total budget allotted for railways is 40,000 crore, that figure is important as well.

Now, when you are revising for your bank PO exam, you will be focusing on your notes only. This way, you will not waste time at all and you will complete your revision more effectively. 
This process can be followed to a real newspaper article taken from a recommended newspaper for bank exams, The Hindu. Look at this newspaper article below: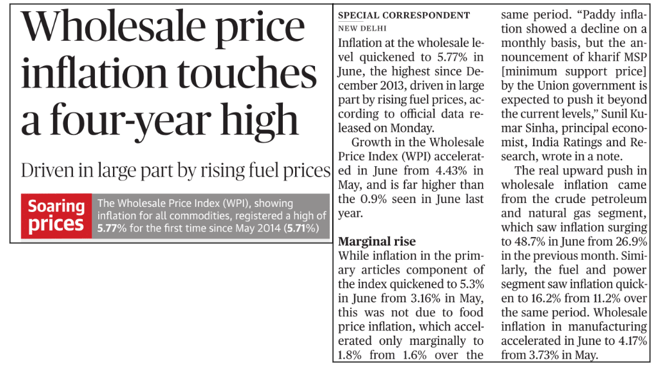 Here's how you can apply the strategy for reading newspaper for bank exams to this newspaper article:
Title/Headline – Wholesale price inflation touches a four-year high
What? – Increase in wholesale price inflation (so, wholesale prices have now been increased for various foods and crops, like paddy)
When? – June 2018 (as it says clearly in the newspaper article, "Inflation at the wholesale level quickened to 5.77% in June, the highest since December 2013")
Where? – All over India, because inflation is not limited to a state or union territory
Why/How? – More than 1 reason: rising fuel prices, particularly crude petroleum and natural gas
Important Figures – Wholesale Price Index (WPI) reached an inflation rate of 5.77% in June 2018, which was about 4.43% in May, and in June 2017 it was 0.9%.
So, when you prepare concise notes for a newspaper article, then you know that you can revise the summary of a newspaper article quickly. Hope this clears your queries and that now you have understood how to read newspaper for bank exams. All the Best!
DOWNLOAD THE OLIVEBOARD APP FOR ON-THE-GO EXAM PREPARATION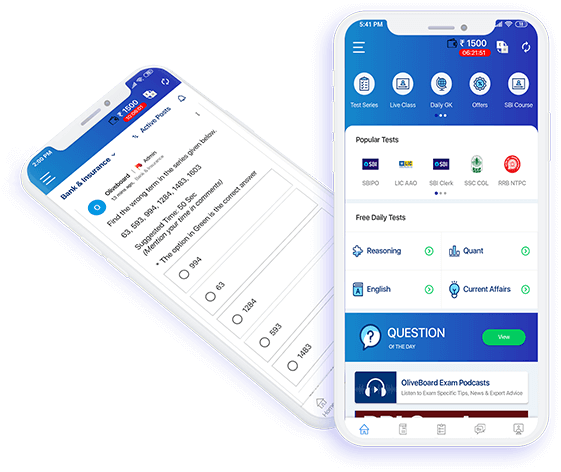 Video Lessons, Textual Lessons & Notes
Topic Tests covering all topics with detailed solutions
Sectional Tests for QA, DI, EL, LR
All India Mock Tests for performance analysis and all India percentile
General Knowledge (GK) Tests
Free videos, free mock tests, and free GK tests to evaluate course content before signing up!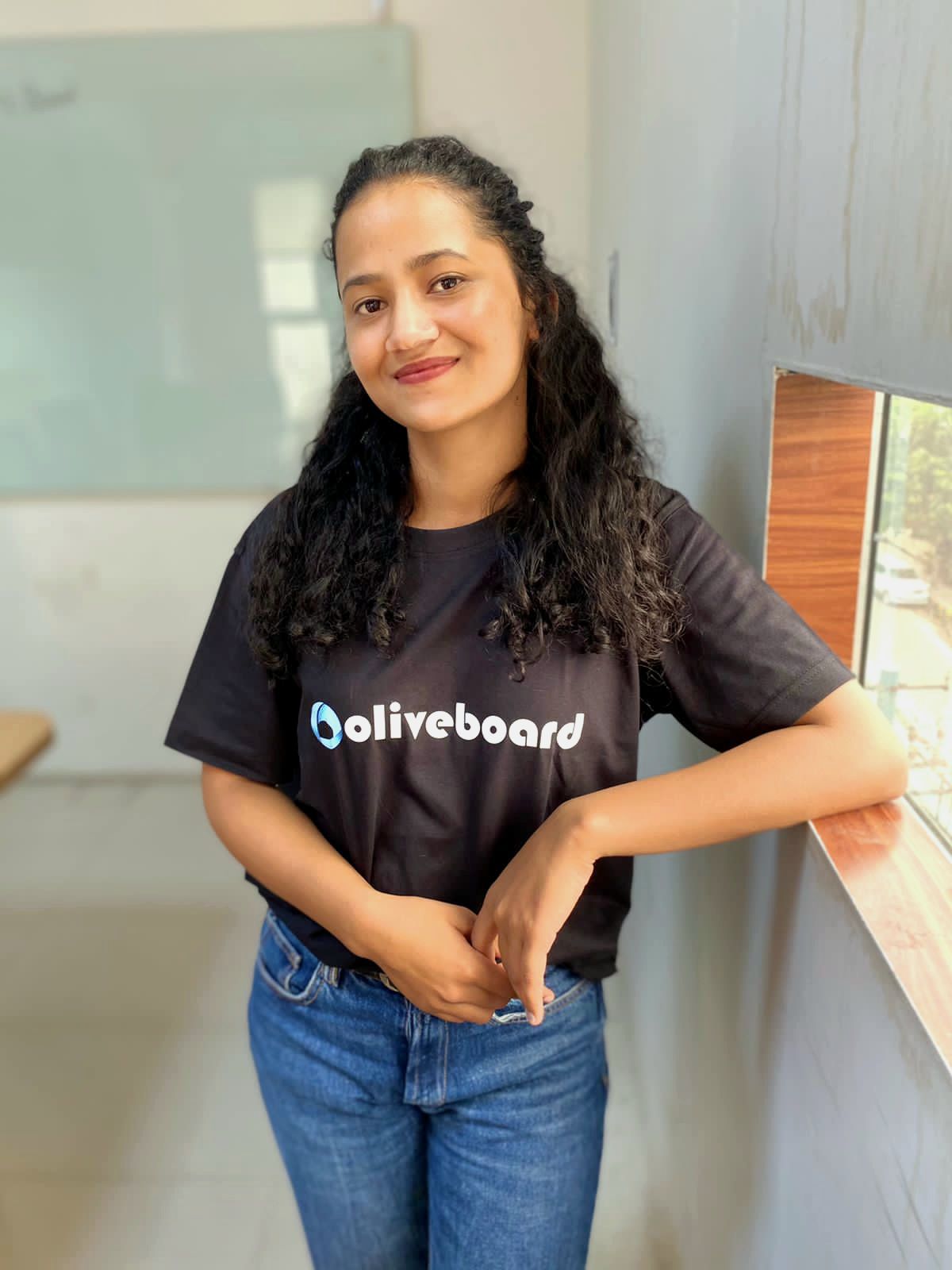 I have been writing blog content for different exams for more than 3 years now. Being an aspirant myself and having closely worked with students and mentors, I know what kind of content an aspirant is looking for. Apart from writing content, I like watching movies.