Agriculture and Rural Development is an important part of the NABARD Grade A Exam. The section comprises various topics related to the country's financial system. To score good marks on the paper, candidates require extensive knowledge in the field of agricultural finance. To help you prepare better, we have come up with free NABARD agriculture notes. Here we discuss the different institutional financing agencies that credit finance to farmers to meet their short-term and long-term needs. Read below to know all about it.
Institutional Financing Agencies Ebook for NABARD Grade A – Notes
Check out more about the Institutional Financial Agencies in the subsections below:
What are Financial Institutions?
Financial institutions are responsible for supplying money to the market or to individuals in the form of loans/credit for a certain period. The loan or credit taken by the farmer can be used to meet their short-term, medium-term, and long-term needs.
Institutional Financing Agencies for the Agriculture Sector
Agricultural finance, particularly institutional agricultural finance, has gained more importance than ever before. To increase productivity and production, a variety of fertilizers, seeds, fungicides, and insecticides need to be used. Some people may not have the resources to purchase them, this is when they turn to certain institutions to finance their needs.
The institutional sources of agricultural finance are –
1. Co-operative Societies
The best and cheapest source of India's rural credit is cooperative finance. The Primary Agricultural Credit Societies, popularly known as the PACS, cover about 86% of the villages and account for approximately 36% of the country's total rural population. Around 88,000 PACS provided a loan of Rs.6461 Crores to the farmers in 1993-94 to meet their medium-term and short-term needs. In 2006-07, the amount increased to Rs.42480 Crores.
2. Land Development Banks
Land Development Banks are facilitating long-term loans to the farmers for almost 15-20 years against the mortgage of land for purchasing modern implements, repaying old debts, and improving the condition of land permanently. Currently, there are 733 primary and 19 central Land Development Banks in India.
3. Commercial Banks
Initially, commercial banks played a marginal role in advancing credit to the rural population of India. In 1950-51, the commercial banks advanced only 1% of agricultural credit. However, after the nationalization of commercial banks in 1969, these financial agencies started extending financial aid both indirectly and directly for medium and short periods. These banks started to meet the credit and other requirements of the farmers and sponsored many regional rural banks to extend credit to small, marginal farmers and rural artisans in order to save them from the clutches of village moneylenders. As of 2006-07, the commercial banks' share in total institutional agricultural credit is about 69%.
4. Regional Rural Banks
Regional Rural Banks (RRBs) came into operation in 1975 with the objective of supplementing the co-operatives and commercial banks in supplying credit to the rural sector. Since 1975, the RRBs have been advancing loans directly to small, marginal farmers, rural artisans, and agricultural laborers for productive purposes. The RRBs have disbursed an amount of Rs.20435 Crores to agricultural credit, which is only 10.05% of the total institutional agricultural credit.
5. Government
Another important source of agricultural credit is the Government of India. The Government sanctions loans to the agricultural sector during distress or emergencies like floods, famine, etc. The interest rate charged against these loans is a nominal 6%.
The motive of institutional financial agencies is to assist farmers in increasing their productivity and maximizing income without exploiting them.
Apart from institutional financing agencies, non-institutional financing agencies have been a major source of rural credit in the initial times. These include –
6. Moneylenders
Professional and Agriculturist moneylenders have been supplying a substantial portion of agricultural credit. However, due to their indulgence in malpractices such as charging exorbitant interest rates (as high as 24%) on loans, manipulating accounts, and so on, the share of moneylenders in total farm credit sharply declined 69.7% in 1951-52 to only 7% in 1995-96.
7. Traders & Commission Agents
Traders and Commission Agents also advanced loans to the agricultural sector for productive purposes before the maturity of crops. Later, they would force the farmers to sell their crops at extremely low prices and charge a hefty commission. This type of loan is advanced for cash crops. The share of these traders gradually increased from 5.5% in 1951-52 to 8.8% in 1961-62, and then declined to 5% in 1996.
8. Landlords
In India, marginal as well as small farmer, tenants are taking loans from landlords to meet their requirements. However, this source also comes with many shortcomings. Sometimes, landless workers are forced to work as bonded laborers. The share of landlords to rural credit increased from 3.3% in 1951-52 to 14.5% in 1961-62, and then drastically dropped down to 10% in 1995-96.
Thus, the non-institutional sources of agricultural credit have been facing serious loopholes, which is why institutional financing agencies are a more secure source of credit for farmers and agriculturists.
NABARD lecture notes will help broaden your perspective on the different sources of rural credit, and the current scenario of Indian agricultural growth and development. Before you appear for the upcoming exams, make sure you go through the notes and statistics carefully. Online test papers and mock test series will help you prepare better for the same\
Also, check out the below-given links
How to Prepare for the NABARD Grade A Exam?
If you are a candidate who has never prepared for the NABARD Grade A Exam before and is scared of the Agriculture section that is asked in the exam, then you must check out the following success stories:
Success Story of Anantha Giri Padmanabhan
Success Story of Himanshu Baliyan
Special Note: Any Graduate candidate from any discipline can apply for this exam. With a systematic way of preparation, aspirants can smoothly get good marks in the Agriculture section.
---
---
Ebooks Specifically for NABARD Grade A Exam 2023: Download for FREE
Download FREE Ebooks on Government Schemes for all Regulatory Exams: IRDAI, RBI, NABARD, SIDBI, SEBI, IFSCA
FREE Ebooks on General Awareness, ESI, FM & Miscellaneous Topics for all Regulatory Exams: IRDAI, RBI, NABARD, SIDBI, SEBI, IFSCA – Download
The syllabus of all the regulatory exams is somewhat similar, so practicing and learning from other exam-specific ebooks are also beneficial in the preparation. Here, we have compiled all the latest ebooks that will help you ace the exam.
---
Download FREE Ebooks on QRE (Quantitative Aptitude, Reasoning, English) for all Regulatory Exams: IRDAI, RBI, NABARD, SIDBI, SEBI, IFSCA
Download all the ebooks for FREE and enhance your preparation.
Quantitative Aptitude Ebooks
Reasoning Ebooks
English Language Ebooks
---
Preparing for Regulatory Exams? Need regular updates of CA, Notifications, Free Ebooks, YT Sessions, and More, then Join Our Regulatory Whatsapp Channel.
If you are preparing for Regulatory Exams, then do not forget to check out all the blogs on the regulatory exams. Check Regulatory Exam Blogs.
Get Daily FREE Material for RBI Grade B, NABARD Grade A, SEBI Grade A, IFSCA Grade A, and SIDBI Grade A, IRDAI Assistant Manager – Join Oliveboard's Regulatory Exam Telegram Channel
Check out all the videos for RBI Grade B, NABARD Grade A, SEBI Grade A, IFSCA Grade A, and SIDBI Grade A, IRDAI Assistant Manager- Subscribe to Oliveboard's Regulatory Exam Youtube Channel
---
---
DOWNLOAD THE RBI, NABARD, SEBI Prep App FOR ON-THE-GO EXAM PREPARATION
The app provides comprehensive study material in the form of online courses to ace these examinations. The study material ranges from online LIVE classes, video lectures, study notes, revision sessions, past year papers, topic tests, the objective plus descriptive mock tests, mock interviews, and much more.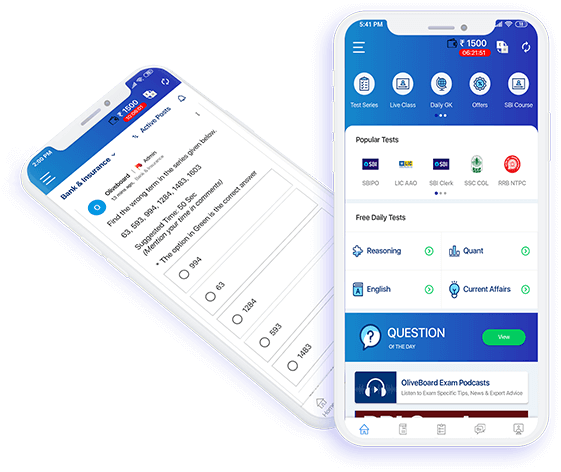 ---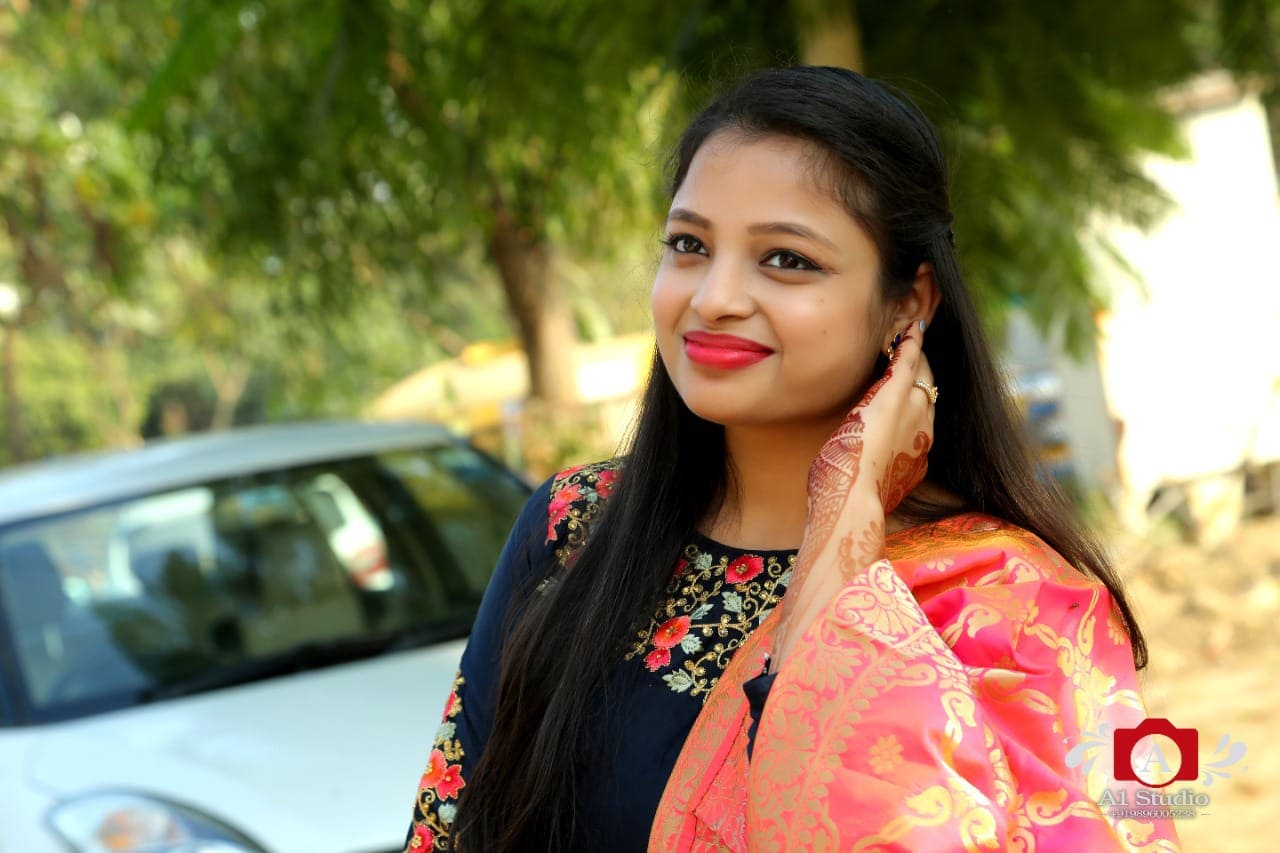 Hello there! I'm a dedicated Government Job aspirant turned passionate writer & content marketer. My blogs are a one-stop destination for accurate and comprehensive information on exams like Regulatory Bodies, Banking, SSC, State PSCs, and more. I'm on a mission to provide you with all the details you need, conveniently in one place. When I'm not writing and marketing, you'll find me happily experimenting in the kitchen, cooking up delightful treats. Join me on this journey of knowledge and flavors!
  Oliveboard Live Courses & Mock Test Series