Insurance & Financial Market Awareness for LIC AAO 2023 – LIC AAO official notification released on 15th January 2023. Insurance and financial awareness is an important section in LIC AAO 2023 mains. There are totally 30 questions in this section that contains 60 mark i.e. 2 mark each question.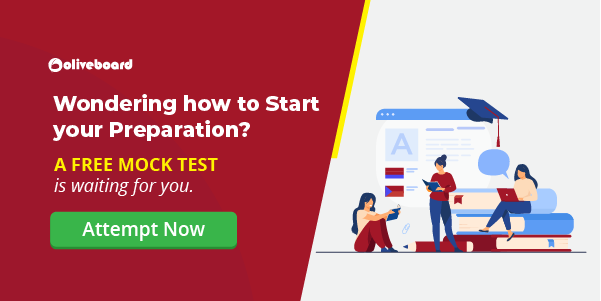 As it is the Phase II exam, it becomes very important to score high in this phase and this particular section can help you a lot in increasing your overall score. It is therefore advisable to prepare for this section thoroughly so that you do not miss out on any mark. In this blog we will be telling as to how you can go about your preparation for Insurance Awareness for LIC AAO 2023 Exam.
Also Read:
Phase-II: Main Exam Pattern (For Generalist)
Without further ado let's look at the Phase II or Mains Exam Pattern for LIC AAO 2023 Exam below:
| | | | |
| --- | --- | --- | --- |
| Section | No. of Questions | Maximum Marks | Duration |
| Reasoning Ability | 30 | 90 | 40 minutes |
| General Knowledge & Current Affairs | 30 | 60 | 20 minutes |
| Data Analysis & Interpretation | 30 | 90 | 40 minutes |
| Insurance & Financial Market Awareness | 30 | 60 | 20 minutes |
| Total | 120 | 300 | 2 Hours |
| Descriptive English (Letter Writing & Essay) | 2 | 25 | 30 Minutes |
Note: English Language test will be of qualifying nature and the marks in English Language will not be counted for ranking.
Preparation Tips for

Insurance Awareness for LIC AAO 2023

:
Important Topic for Insurance Awareness for LIC AAO 2023:
History of Banking and Insurance
Financial Institutes, Terminologies, derivatives
Current banking news and events related to insurance and financial market.
Also Read:
Topics Under Insurance and Financial Awarness:
First of all let us discuss topics that comes under the Insurance Awareness section for  Exam.
Financial Market Topics:
The Indian Financial System- Overview

Financial Markets- features and functions
Financial Institutions
Financial Instruments

Financial Markets

Money Market
Capital Market

Primary market
Capital Market

Money Market Instruments

T-Bills- types and features
Commercial Paper
Certificate of Deposit
Commercial Bills
Call/notice money market
CBLO

Primary Market

Book building
ASBA
Anchor investor
Green shoe option
IPOs and FPOs
IDRs and GDRs
Qualified Institutional Placement
ECBs, FCCBs, Euro issue

Secondary Market

Functions
Listing and de-listing
Important SEBI regulations
Stock Exchanges

Derivatives

Forwards
Futures
Options
Exchange traded vs OTC

Government Securities Debt Market
Forex Markets
Financial Institutions

RBI
SEBI
IRDA
PFRDA
SIDBI
EXIM
IDFC
EXIM
NABARD

Banking In India

Functions
Scheduled Commercial Banks- PSBs, private banks and foreign banks
Important terminology used in banking sector- SLR, CRR, NPA, CAR, Basel Norms
Cooperative Banking
NBFCs
SARFAESI Act
Monetary and Fiscal Policy
Money laundering and KYC

Important Changes in the Financial sector
Disinvestments
Financial Inclusion- important milestones
Use of technology in financial sector
Alternate sources of finance- Bitcoins, Crowdfunding
Corporate Governance in Financial Sector
The Union Budget
Economic Survey
Key financial indicators- inflations (WPI and CPI), GDP rate, IIP rate etc
Visit the following sites regularly and make notes of the FAQs and notifications (last 6 months)
Insurance Knowledge or Insurance Awareness Topics
Insurance Introduction – features and working
Life Insurance- History and Evolution
LIC
General Insurance – History and Evolution
GIC
Important Insurance Companies-

New India Assurance Company Limited
United India insurance company limited
Oriental Insurance Company Limited
National Insurance Company Limited
Agriculture Insurance Company of India Limited
Private Life Insurance Compnaies

Use of Insurance as a tool to manage risk
Features of an Insurance Contract
Insurance and social security
Human Life Value
Mutuality and Diversification
Principles of Life Insurance
Elements of an insurance contract
Insurance Pricing- basics
Documentation at various stages
Traditional Life Insurance products-

Term Insurance
Whole Life Insurance
Endowment insurance
Variants

Non- Traditional Life Insurance products-

Universal Life insurance
Variable insurance
ULIPs

Annuity- types and features
Underwriting
Claims- Types and procedures
Selling Process
Customer Service
Health Insurance- basics
Motor Insurance- basics
Property Insurance Basics
Married Women's Property Act
Important terminology
Grievance Redressal Mechanism
Regulatory aspects

IRDA
Ombudsman
IRDA Act 1999
Insurance Laws (Amendment) Act 2015

Important committees
Government schemes-

Pradhan Mantri Fasal Bima Yojana
Pradhan Mantri Suraskha Bima Yojana
Rashtriya Swasthya Bima Yojana
Employment State Insurance Scheme
Central Government health scheme
Aam Aadmi Bima Yojana
Janashree Bima Yojana
Universal Health Insurance scheme

Important LIC life insurance schemes
Latest developments in life insurance – 6 months CAF
Important technological changes in insurance
Points to be Remembered for LIC AAO Insurance and Financial Awareness Preparation:
Candidates are not required to study in depth of all topics in insurance and financial market. Candidates can cover important current affairs in the last 6 months.
Insurance is the topic that needs full attention. Insurance require in depth study especially about the basic terms and definitions used along with regulatory aspects and grievance redressal mechanisms.
Focus on schemes related to insurance that is been introduced in the last 4 years. There are different types of insurance scheme available in LIC each of this has to be focused well.
Other key points include insurance committees, insurance companies, important government policies like FDI in insurance, any other information in the budget/economic survey etc.
Monthly economic capsule of any publication
FAQs on RBI, SEBI and IRDA's sites along with latest notifications.
The latest Economic Survey
Latest Budget
Latest Financial government schemes – both Centre and State
Best Book For LIC AAO Insurance and Financial Awareness Preparation:
| | |
| --- | --- |
| Book Name | Author/Publication |
| Indian Financial System | Bharati V Pathak |
| Financial Awareness for Competitive Exams | Disha Publication |
| Disha Publication | Pratiyogita Darpan |
Bottom Line:
This above given list is not exhaustive but yet can be considered as a good start for your LIC AAO 2023 Exam Preparations. Go through them and prepare well for Insurance Awareness for LIC AAO. Hope this information's will help you ace insurance and financial awareness section in LIC AAO. For further more information's like this do visti oliveboard's website.
Oliveboard is starting LIC AAO 2023 Crash Course – Live Online Course that is starting from 14th of March 2023. We can promise you that it will be the most comprehensive course that you will enroll in for LIC AAO 2023 Exam. There will be Live Classes taken by Oliveboard's prestigious faculty. The course will include Video Lessons, Live Classes, Live Doubt Clearing Sessions, Live Practice Sessions, Mock Tests and more.
Do not miss this opportunity as this is the best trade-off of quality and price. Enroll for it below:
Click Here to enroll for LIC AAO Crash Course
---
---
DOWNLOAD THE OLIVEBOARD APP FOR ON-THE-GO EXAM PREPARATION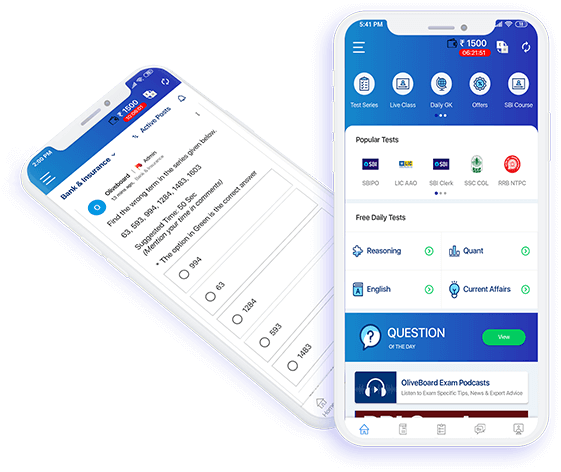 Video Lessons, Textual Lessons & Notes
Topic Tests covering all topics with detailed solutions
Sectional Tests for QA, DI, EL, LR
All India Mock Tests for performance analysis and all India percentile
General Knowledge (GK) Tests
Free videos, free mock tests, and free GK tests to evaluate course content before signing up!
Frequently Asked Questions:
Is LIC AAO difficult exam?
LIC AAO exam is considered difficult to crack. But with proper study plan and strategy on can clear this exam easily.
What is basic pay for LIC AAO?
The basic pay in the LIC AAO salary is Rs 32,795/- per month.
How many attempts are there in LIC AAO exam?
There is no limits on the number of attempts a candidate can take.
What is the selection process of LIC AAO?
The selection process of LIC AAO involves three stages
Prelims
Mains
Interview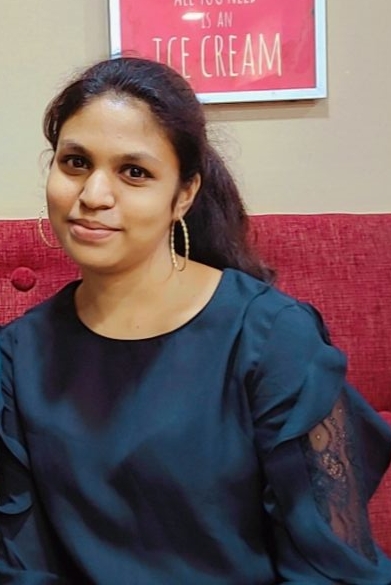 Sindhuja is a passionate content writer with a strong background in preparing for various state exams and defence examinations. Drawing on her own experiences as an aspirant, she brings valuable insights and expertise to her writing. With a keen understanding of exam patterns, syllabus, and effective study techniques, Sindhuja creates engaging and informative content to assist fellow aspirants in their preparation journey. Her dedication to accuracy and clarity ensures that candidates find convenience and reliability in her work. As a content writer, she aspires to empower others with the knowledge and guidance needed to excel in their respective exams and achieve their dreams.
  Oliveboard Live Courses & Mock Test Series