Jammu and Kashmir Government Schemes form an important section in the General Studies section of various J & K State exams. Knowing various Jammu and Kashmir Government Schemes will help you answer objective and descriptive questions but also help you in interviews. Being aware of the latest schemes in the state will help you improve your overall understanding of the happenings in the state.
In this blog, we have some important Jammu and Kashmir Government Schemes in detail, to help you get an overview of the different schemes in the state. Download the Part -1 of the ebook. Keep checking for regular updates on Jammu and Kashmir Government Schemes
Jammu and Kashmir Government Schemes | Download link
Click on the link below to download Jammu and Kashmir Government Schemes Free PDF below :
How to Download the Free PDF?
Click on the given download links given. You will be taken to Oliveboard's FREE Ebooks Page. Alternately, you can download the Oliveboard Android App to access these on your smartphone.
Register/Login to the Free E-Books Page of Oliveboard (It is 100% free, You just enter your valid email id and a password to be able to download the PDF).
Once you are logged in you'll see the message that says "Please click here to download the Free Ebook". Click on the message to download that particular ebook.
Jammu and Kashmir Government Schemes | Highlights
Jammu and Kashmir Government Schemes Part – 1
Ladli Beti Scheme
OBJECTIVE
To arrest the declining female sex ratio
To provide a sound financial future to the girls, who have been born on or after the date of 1st April 2015
LAUNCHED
2015
MINISTRY
Social Welfare Department of J&K
ELIGIBILITY
Girl Child born on or after 01 April 2015 whose applications are complete in all respect accompanied with sanction letter from Child Development Project Officer (CDPO) of the selected domiciliary district (Srinagar, Anantnag, Budgam, Jammu, Kathua, Pulwama, Samba, Kishtwar).
Girl child born to parents whose annual income from all sources is less than Rs 75000
FEATURES
The scheme is a hybrid deposit plan having two phases:
Phase I: A recurring deposit for 14 years having date of completion as one month after the last installment received in the account.
Phase II: A Cumulative Term Deposit (CCR) for 07 years.
The monthly contribution of Rs.1000/- in Phase-I is made by the J&K Govt.
DETAILS
Recurring deposit account under this scheme shall be opened by the natural or legal guardian of the girl child.
A contribution of Rs. 1000/- per month will be made by J&K Government from the birth of the girl child / account opening date for the next 14 years. (A total of Rs. 168000/- only will be contributed by the UT.)
No credits other than monthly contribution of Rs. 1000/- by J&K Government is to be allowed in Phase I (RD Account)
After the maturity of Phase I the account will graduate to Phase II
No partial drawls or Foreclosure will be allowed under any circumstances during any phase.
Maturity benefits under the scheme will be paid to the beneficiary on completion of 21 years of age or 21 years after the first installment or 85 months after the last installment whichever is later by crediting the saving bank account of the girl child. However, the girl child is at liberty to reinvest the amount in any deposit plan of the bank at card rates.
Nomination facility will not be applicable in scheme. In an unfortunate event of the death of the girl child, the account will be closed immediately and the balance amount along with interest accrued will revert to the Union Territories of J&K and Ladakh.
In the event of death of the beneficiary before she attains 21 years of age, the amount in the Recurring Deposit account / Term Deposit account shall be closed before maturity without pre-payment charges.
The account opened at a particular branch may not be transferred to any other branch even if the girl child in whose name the account stands shifts to a place other than the city or locality where the account stands.
The beneficiary / parent or guardian of beneficiary shall produce 'life certificate of the beneficiary (girl child)' certified by a gazetted officer or by the principal of school/ college where she is enrolled before the concerned bank branch after every three years and at the time of maturity.
As scheme is aimed at households having annual income less than 75000/- The TDS shall not be deducted as long as the guardian / beneficiary furnishes form 15G/15H every year and has a valid PAN
Jammu and Kashmir Mission Youth
OBJECTIVE
The mission will focus on youth and has two related aims: to effectively support and encourage young individuals in fulfilling their potential and aspirations while addressing their needs and concerns, and to effectively support young people to shape their future as per their aspirations.
ELIGIBILITY
Youth between the age of 15 to 25 years
LAUNCHED
2021
FEATURES
Development of state of art District Youth Centers.
One youth centre will be set up in every district of the UT to connect with the youth. The district centers are intended to be nerve centers of all the activities to be taken up under Mission Youth.
Assistance for education and training
Early school leavers and young people not having formal education, training or employment will be supported to develop their skills and employment prospects. Career guidance, relevant professional advice will be sponsored.
Coaching for Secondary school level professional entrance examinations, coaching of youth in reputed institutions for IAS/KAS coaching and Skill development courses for the youth will be sponsored
Focus on livelihood prospects for youth
Special focus will be given to Campus recruitment to connect youngsters in J&K to opportunities of working available in the rest of the Country and beyond.

A structured formal mechanism will be established through Mission Youth to connect various corporate, national and multi-national, with youngsters having skill and employability.
Promotion of arts and culture and recreational activities
Greater access for young people to artistic and cultural sites, events and activities will be encouraged and facilitated.
Develop structured wide-ranging entertainment and engagement options through Movie Screenings (Picture Time Digiplex & Caravan Talkies), Theme-based trips and excursions and Radio Programs
Promotion of Sports
Budding sportspersons and local sports clubs will be provided expert guidance, coaching, and be given avenues to interact with national/international players.
Promoting health and well-being of the Youth
Healthy lifestyles, mental health and emotional well-being will be encouraged and promoted through the District Youth centers. Special counselling will be given to tackle substance abuse and addictive behaviours
Download the Free PDF on Jammu and Kashmir Government Schemes Part – 1 for more information on the topic. For regular updates, download Oliveboard App!

DOWNLOAD THE OLIVEBOARD APP FOR ON-THE-GO EXAM PREPARATION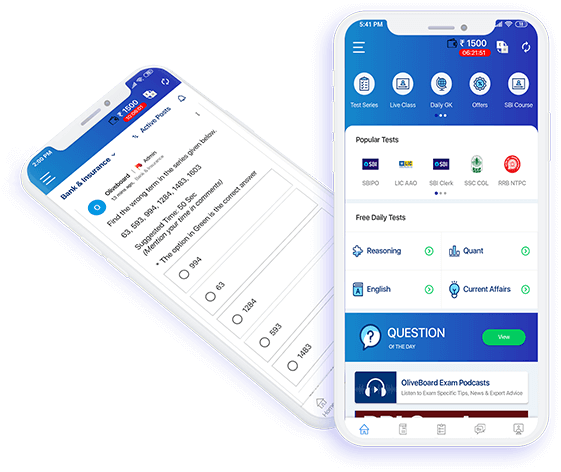 Video Lessons, Textual Lessons & Notes
Topic Tests covering all topics with detailed solutions
Sectional Tests for QA, DI, EL, LR
All India Mock Tests for performance analysis and all India percentile
General Knowledge (GK) Tests
Free videos, free mock tests, and free GK tests to evaluate course content before signing up!

Also Check:
Connect with us on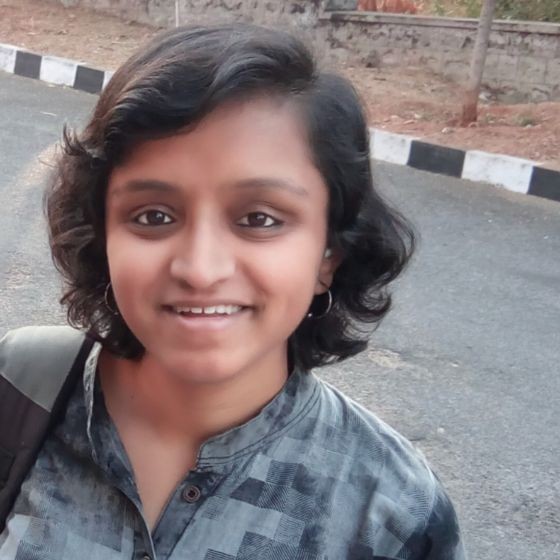 I have been creating exam related content for 3 years now. Having appeared for UPSC, SSC, Railway and Banking Exams myself, I understand and create relevant content, important from exams point of view. I am currently creating content for SSC, Railway, J&K and Law entrance exams. During my free time, I love bingewatching shows or read novels.
  Oliveboard Live Courses & Mock Test Series