JKPSC KAS Exam – Last Minute Preparation Tips : The chance to take your career to the next level is in just a few days. Being a working professional it is hard to prepare for an exam like JKPSC KAS. So we are going to give you some last minute tips which will help you to prepare for your exam. Lets go through some important information regarding JKPSC KAS exam before
JKPSC KAS 2022- Exam Dates
Schedule of JKPSC KAS Exam is as follows :
| JKPSC KAS 2022 Events | Dates |
| --- | --- |
| JKPSC KAS 2022 Official Notification Release Date | 19th April 2022 |
| JKPSC KAS Online Application Start date | 25th April 2022 |
| JKPSC KAS Last Date to Apply | 7th June 2022 (11:59 pm) |
| Dates to edit JKPSC application form | 8th to 10th June 2022 |
| JKPSC KAS Prelims Admit Card Release Date 2022 | 15th July 2022 |
| JKPSC KAS Prelims Exam Date 2022 | 31st July 2022 |
JKPSC KAS Exam – Last Minute Preparation Tips
Some important tips for you before you appear for JKPSC KAS Exam :
Ensure you have covered the syllabus
You don't want to go to the exam hall and not know an important topic. Go through the complete JKPSC KAS Prelims Exam Syllabus and ensure you have completed the entire syllabus. If not, try to cover the topic that you have left out to the maximum extent possible.
Plan and excute well!
You have a few days before the exam. Try to maximise your productivity in the little time you have left. Refer to JKPSC KAS Exam Revision Plan if you are confused where to start. Don't waste time. Start now!
Mock Tests all the way!!!
Practice every time you get a chance.

Bill Monroe
Studying for weeks or months is useless if you don't practice enough. Practice and revise the JKPSC KAS Mock Tests diligently. Know where you went wrong. Identify and analyse your weak points and improve on it.
Attempt A Free JKPSC KAS Mock Test
What Oliveboard's Mock Tests Offer!
Practicing in an environment similar to the exam will help you identify your strong and weak points. Mock Tests are a wonderful tool for you to practice and ace the exam. Mock tests and courses are distinctive features of Oliveboard. You will be happy to hear that Oliveboard now offers mock tests. These mock tests include :
Revision is the Key!
Don't practice until you get it right, practice until you never get it right

John Flanagan
Revise topics you are unsure about before the exam. Revision will help you recollect important information – facts and figures, statistics etc., during the exam. It will help you reduce anxiety and improve confidence. Remain confident in your preparation. Don't second guess yourself.
Look after yourself
Your health is very important. Being sick on the day of the exam will create unnecessary challenges on the day of the exam. Last minute preparations also falter. Keep yourself healthy by keeping a watch on your diet, avoid junk food (if you are sensitive to it). If any hobbies calm you down, spend a few minutes a day on it. Practice a few breathing exercises to calm any anxiety before the exam.
This was all about Preparation Tips for JKPSC KAS Exam. Hope you found this useful We want to be a part of your journey of finding a new path in your life.
JKPSC KAS Exam Pattern – Overview
JKPSC KAS exam has three stages, therefore, the exam pattern for each stage varies with one another. You can check out the JKPSC exam pattern for the Prelims & Mains exam below.
JKPSC KAS Prelims Exam Pattern
JKPSC Prelims Exam is the first stage for the JKPSC selection process. Candidates securing minimum cutoff marks in the Prelims Exam of JKPSC KAS 2022 will be called to appear for the Mains Exam. The JKPSC KAS Prelims Exam will have two papers: General Studies Paper- I and General Studies Paper-II.
The JKPSC Prelims Exam comprises of 100 Multiple Choice Questions (MCQs) each for Paper 1 and 2.
Both the JKPSC Prelims Papers will be of 200 marks each.
For each incorrect answer in the JKPSC Prelims Exam, there is a penalty of 0.33 marks.
It is compulsory to score at least 33% in General Studies Paper-II.
| Paper | Questions | Marks | Duration |
| --- | --- | --- | --- |
| General Studies Paper- I | 100 | 200 | 2 hours |
| General Studies Paper-II | 100 | 200 | 2 hours |
| Total | 200 | 400 | 4 hours |
JKPSC KAS Mains Exam Pattern
The candidates who obtain the cutoff marks in the JKPSC CCE Prelims Exam will be called to appear for the JKPSC Mains Exam. The qualified candidates of the Prelims Exam will be issued an application form that they will have to fill up within the required time decided by the Commission.
The JKPSC Mains Exam shall comprise of a written examination and a personality test.
The JKPSC Mains Exam has eight (8) papers of conventional essay type.
Out of the eight mains paper, English Paper is qualifying in nature.
Candidates who will obtain the cutoff marks in the JKPSC Mains Exam will be called to appear for the Personality Test for Interview.
The JKPSC Interview shall be of 250 marks
| | | |
| --- | --- | --- |
| Paper No. | Paper Name | Marks |
| 1 | English | 300 (Qualifying Only) |
| 2 | Essay | 250 |
| 3 | General Studies I (Indian Heritage and Culture, History and Geography of the World and Society) | 250 |
| 4 | General Studies II (Governance, Constitution, Polity, Social Justice and International relations) | 250 |
| 5 | General Studies –III (Technology, Economic Development, Bio-diversity, Environment, Security and Disaster Management) | 250 |
| 6 | General Studies –IV (Ethics, Integrity and Aptitude) | 250 |
| 7 | Optional Subject Paper I | 250 |
| 8 | Optional Subject Paper II | 250 |
| | Sub-Total | 1750 |
| | JKPSC Personality Test (Interview) | 250 |
| | Total | 2000 |
Happy Preparation and Happy Learning!
All The Best For Your Exams!
DOWNLOAD THE OLIVEBOARD APP FOR ON-THE-GO EXAM PREPARATION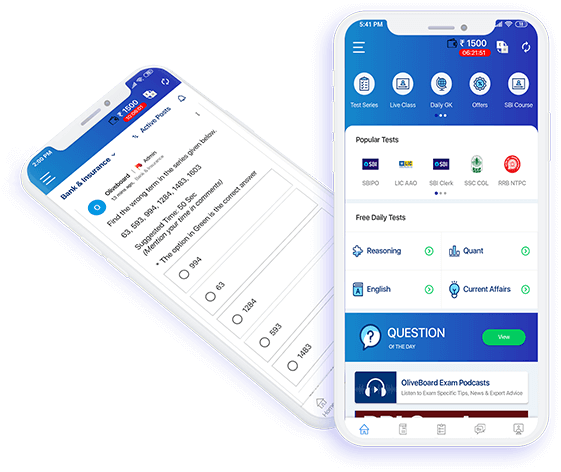 Video Lessons, Textual Lessons & Notes
Topic Tests covering all topics with detailed solutions
Sectional Tests for QA, DI, EL, LR
All India Mock Tests for performance analysis and all India percentile
General Knowledge (GK) Tests
Free videos, free mock tests, and free GK tests to evaluate course content before signing up!

Also Check: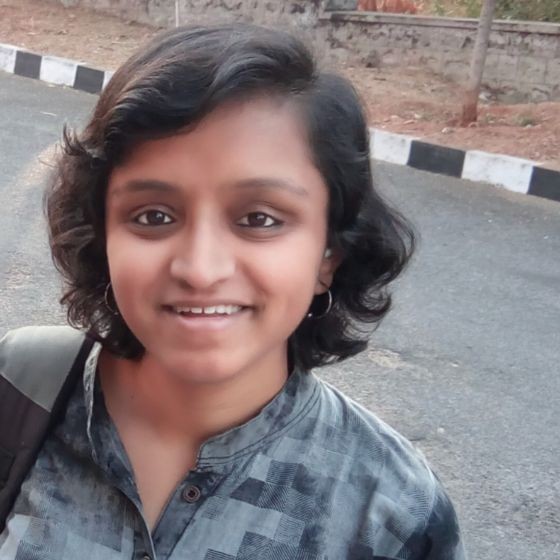 I have been creating exam related content for 3 years now. Having appeared for UPSC, SSC, Railway and Banking Exams myself, I understand and create relevant content, important from exams point of view. I am currently creating content for SSC, Railway, J&K and Law entrance exams. During my free time, I love bingewatching shows or read novels.