LIC ADO Result 2023
LIC ADO Result 2023: LIC held the Preliminary exam for ADO on 12th March 2023. The result for LIC ADO 2023 Prelims has been released on the official website of LIC on 10th April 2023. Candidates should check the website for their results. This blog will provide a step-by-step guide on how to check the results, what data will be provided, and how to contest discrepancies if any.
LIC ADO Result 2023 – Download Link
The following table gives the zone-wise and city-wise results for the LIC ADO 2023 Preliminary exam held on 12th March 2023.
ZONE
Results of Preliminary Exams
NORTH
Ajmer, Amritsar, Bikaner, Chandigarh, Jaipur, Jalandhar,
Jodhpur, Karnal, Ludhiyana, New Delhi, Rohtak, Shimla, Srinagar,
Udaipur
NORTH CENTRAL
Agra, Aligarh, Allahabad, Bareilly, Dehradun, Faizabad, Gorakhpur,
Haldwani, Kanpur, Lucknow, Meerut, Varanasi
CENTRAL
Bhopal, Bilaspur, Gwalior, Indore, Jabalpur, Raipur, Satna, Shahdol
EAST
Asansol, Bardhaman, Bongaigaon, Guwahati, Howrah,
Jalpaiguri, Jorhat, Kharagpur, Kolkata KSDO, Kolkata Metro – I,
Kolkata Metro – II, Silchar
SOUTH CENTRAL
Bangalore – I, Bangalore – II, Belgaum, Dharwad, Hyderabad, Kadapa,
Karimnagar, Machilipatnam, Mysore, Nellore, Raichur, Rajahmundry,
Secunderabad, Shimoga, Udupi, Visakhapatnam, Warangal
SOUTHERN
Chennai, Coimbatore, Ernakulam, Kottayam, Kozhikode, Madurai,
Salem, Thanjavur, Thiruvananthapuram, Thrissur, Tirunelveli, Vellore
WESTERN
Ahmedabad, Amravati, Aurangabad, Bhavnagar, Gandhinagar,
Goa, Kolhapur, Mumbai – I II III IV, Nadiad, Nagpur, Nanded, Nashik,
Pune – I II, Rajkot, Satara, Surat, Thane, Vadodara
EAST CENTRAL
Begusarai, Berhamapur, Bhagalpur, Bhubaneshwar, Cuttack,
Hazaribagh, Jamshedpur, Muzaffarpur, Patna – I, Patna – II, Sambalpur
LIC ADO Result 2023 Prelims – How to Download
To download the LIC ADO result, you can follow these steps:
Visit the official website of LIC (Life Insurance Corporation of India) at https://www.licindia.in/.
On the homepage, click on the "Careers" option from the menu.
Under the "Career" section, click on the "Recruitment of Apprentice Development Officers 2023" link.
On the next page, click on the "Result" option.
Select the "Zone" for which you have applied and click on the respective link.
A PDF file containing the result will open in a new tab.
You can download and take a printout of the result for future reference.
LIC ADO Prelims Result 2023 – What it contains
The LIC ADO prelims result includes the following information:
Roll numbers/Registration numbers of the qualified candidates.
Name of the candidate.
Zone/Division name.
Category of the candidate (General, OBC, SC, ST, etc.).
Total marks secured by the candidate in the LIC ADO exam.
Section-wise marks obtained by the candidate in the LIC ADO exam (i.e., Reasoning Ability, Numerical Ability, General Knowledge, and Current Affairs, English Language, and Insurance and Financial Marketing Awareness).
Cut-off marks for each category (i.e., General, OBC, SC, ST) and section-wise cut-off marks.
Instructions regarding the next steps of the recruitment process, such as document verification, interview, and joining formalities.
How to dispute discrepancies in LIC ADO Result?
If you find any discrepancy in your LIC ADO result, you can follow these steps to dispute it:
Contact LIC: The first step is to contact the LIC's recruitment cell or the designated authorities responsible for the LIC ADO recruitment process. You can find their contact information on the official website of LIC.
Gather supporting documents: Before you contact LIC, make sure you have gathered all the necessary documents that support your claim of the discrepancy. These may include your admit card, result copy, mark sheet, and any other relevant documents.
Explain the issue: When you contact LIC, explain the discrepancy you have found and provide the necessary supporting documents to support your claim. Be clear and concise in your explanation, and ensure that you have all the relevant details and information at hand.
Follow-up: After you have contacted LIC, make sure to follow up regularly to check the status of your dispute. Keep a record of all your communication with LIC and take note of any reference numbers or case IDs provided to you.
Seek legal help: If the issue is not resolved through the above steps, you can seek legal help and file a petition in court. However, this should be the last resort and should only be done after exhausting all other options.
LIC ADO Result 2023 – Conclusion
Candidates who have cleared the Prelims should now prepare for mains. Make sure to study the syllabus and exam pattern well and practice plenty of mock tests. You can regularly check the Oliveboard YT channel for updates and learning resources for LIC ADO.
LIC ADO Result 2023 – Frequently Asked Questions
Q1. When was the LIC ADO Prelims Result 2023 released?
A. LIC released the result for ADO 2023 prelims on 10th April 2023.
Q2. How are the LIC ADO Result 2023 Prelims provided?
A. LIC provides the result for ADO in zone-wise and city-wise selection lists available on their official website.
LIC ADO Result 2023 – Recommended Reading
---
---
DOWNLOAD THE OLIVEBOARD APP FOR ON-THE-GO EXAM PREPARATION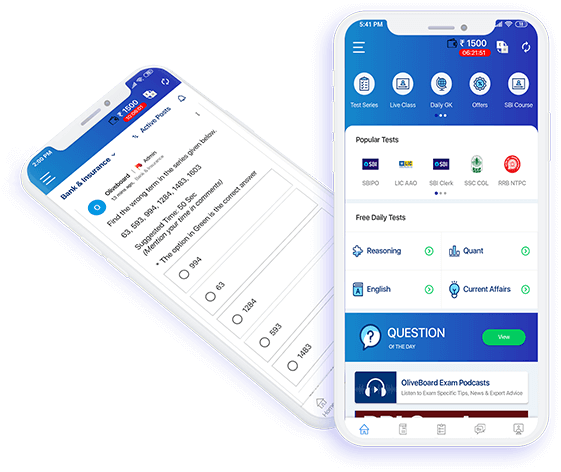 Video Lessons, Textual Lessons & Notes
Topic Tests covering all topics with detailed solutions
Sectional Tests for QA, DI, EL, LR
All India Mock Tests for performance analysis and all India percentile
General Knowledge (GK) Tests
Free videos, free mock tests, and free GK tests to evaluate course content before signing up!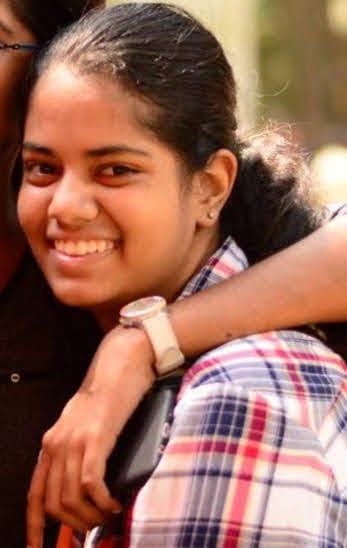 I write content to help people prepare for banking exams because I have experience as an aspirant myself. My goal is to provide accurate and easy-to-understand information for candidates. I cover various topics such as exam patterns, syllabus, study techniques, and time management to support those preparing for the exams. As a former aspirant turned content writer, I want to make the information accessible and helpful for others so that they can do well in their banking and government exams and achieve their goals.
  Oliveboard Live Courses & Mock Test Series