Life After Clearing SSC CGL: SSC CGL 2023 Notification has been released on the official website of the SSC on 3rd April 2023. Currently, the application procedure for recruitment is going on. Aspiring can now apply online for recruitment till 3rd May 2023. In this case, candidates must be curious as to just how much their life may change if they clear this exam. This blog will show you a glimpse of life post-clearing SSC CGL.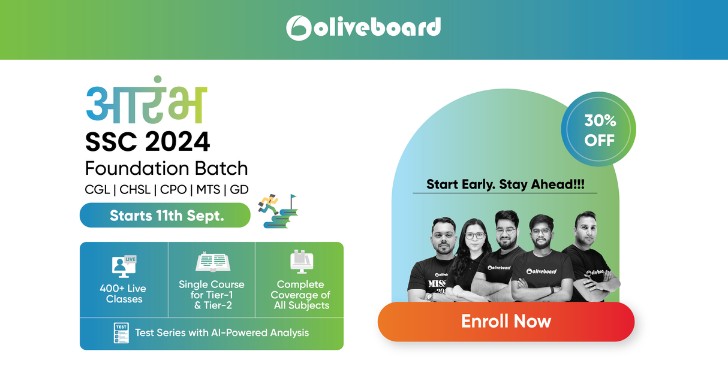 Life After Clearing SSC CGL: The Good
Clearing an exam like SSC CGL itself says a lot about a person. That they are dedicated to their goal, hard-working, and focused in addition to being well-read, intelligent, and knowledgable. It is no mean feat to beat out lakhs of candidates for a job on a national level. Once you clear this exam, a lot of things will change, from society's perception of you to your perception of yourself. There are both good and bad sides to getting into a government job like SSC CGL. This blog will provide a bird's eye view of the life that SSC CGL officers can expect after years of rigorous preparation.
1. Respect
It's not unusual, especially in Indian society, for the 'job' questions to start right after graduation. "What are your plans now?", "Are you working anywhere?" are common questions Indian graduates have faced from family and acquaintances. In such a case, aspirants preparing for exams like SSC CGL and UPSC may feel disheartened when they have no response. Especially after one or two tries.
However, the scenario changes once you actually get into your dream SSC CGL job. You will find a drastic change in how you're addressed by everyone. You will begin to earn respect by simply telling your designation. The reverence given to government jobs is high in India, and you will begin to see the fruits of your labor show in how your earn increased respect from people.
2. Identity
Clearing the exam will be followed by a drastic change in how you think about yourself too. You will be going from being one among lakhs of aspirants to one of the few thousands selected to work for the Indian Government after the years spent in hard work. It will be a huge difference in terms of responsibility as well. From an aspirant who was only focused on studying, you will now have to oversee and take care of a number of tasks and responsibilities that you wouldn't have handled before. This does a lot to change your mindset from that of an aspirant to an employee.
3. Confidence
Right alongside your identity, your confidence will also increase. Being responsible at work, earning for the work you do, and managing your finances responsibly- all help make you feel confident in tackling whatever you do. The confidence you gain will also inspire respect as people will view you as someone who's dependable. This will do wonders for your self-respect and self-confidence.
With family being a big part of our culture, knowing that you can take care of yourself and even your parents' needs is a huge confidence boost as well.
4. Salary
Money is, in the end, the biggest motivator of all. With SSC CGL, there's a minimum of Rs. 18,000 to a maximum of Rs. 2,50,000 in terms of salary. This is depending on the post and according to the 7th Pay Commission. The salary and the assured pay increments are what attract a majority of the aspirants. 30 days paid leave, 8 days casual leaves, good medical leave system are all reasons that make government jobs like SSC CGL a goal for so many young people. You earn well and the stress is less, so you can have a healthy work-life balance.
With earnings, comes independence. You can make your own choices, as long as they are responsible, with the money you earn. You no longer have to feel guilty about using your parents' money for yourself. It provides a great sense of empowerment and independence which greatly improves your lifestyle.
Along with the salary you earn, a pension is another big factor for SSC CGL to be so sought after as a job. It ensures that you will be able to save up enough for yourself after retirement and even for your children's future.
5. Travel, Education, and Medical Amenities
The perks that government officials get are well known. You can reimburse the costs of travel, housing, and medical services you use. There are of course rules and regulations but the amenities are far more than what you will see in private-sector jobs.
Like all government employees, SSC CGL officers can avail LTC (Leave Travel Concession). This is a concession on the travel expenses for a limited number of times a year (on train/flights). Officers can get their transport expenses reimbursed which is a big bonus. SSC CGL officers can also avail housing and educational facilities for families and children (if any). As SSC CGL is a transferable job, this makes it easier for transferred officers to settle in the new place.
Medical facilities from check-ups to surgeries can be reimbursed under conditions, whether they're done from a government facility or a private hospital. These are just a few of the various perks and benefits that an SSC CGL officer can avail.
Life After Clearing SSC CGL: The Bad
Of course, the good outweighs the bad when it comes to a job profile like that of any SSC CGL officer. However, some of these downsides can be a dealbreaker for people. Let's take a look at a few reasons why people may not like the work of SSC CGL:
Growth: One of the biggest downsides to having a government job like SSC CGL is the lack of growth. For those who have the passion to learn on the job, explore and upskill, SSC CGL may not be the path. This is because being a government job does not provide many avenues to try new things professionally.
Promotion: It is slow. Government organizations will pay well. However, if your wish to advance, it could be a while before you see yourself getting promoted. Promotions are not just subject to your performance and experience but to internal and sometimes subjective assessment of the senior members of the department.
Monotony: For those who wish for an exciting professional career, SSC CGL will disappoint. It will be a regular 9-5 job, but even that may extend depending on the post and department you are posted to. However, there will be hardly any variation in the work you do. This could also hamper your own skills which will become slow due to lack of practice.
Posting: While there are plenty of provisions for settling in easily in a new place after the transfer, the transferable nature of the job may not be desirable to a lot of people.
Politics: Working in governmental departments, political pressure can feature in a number of SSC CGL posts. This can be tricky to deal with as you will be powerless to do anything but obey whatever instructions your seniors give you.
Life After Clearing SSC CGL: Conclusion
As with anything in the world, even government jobs have their pros and cons. These are different from person to person. However, overall, there is a reason why every year lakhs of candidates register for the SSC CGL exam. It is the responsibility of any serious candidate to weigh these pros and cons before dedicating themselves to preparing for the exam.
Also Read:
Advertisements

Life After Clearing SSC CGL: Frequently Asked Questions
Q.1 What is CGL?
Ans. SSC CGL is a national-level exam in India conducted by the Staff Selection Commission (SSC) to recruit candidates for various Group B and Group C posts in the Government of India.
Q.2 Is SSC CGL tough?
Ans. The SSC CGL exam can be tough, because of competition. But with proper preparation and hard work, it is possible to do well in the exam.
Q.3 What are the advantages of becoming an SSC CGL officer?
Ans. There are plenty of pros for SSC CGL as a career choice: good pay, job security, work-life balance, numerous allowances for travel, better medical and educational amenities, and housing facilities.
Q.4 Are there any downsides to SSC CGL as a career path?
Ans. Strictly speaking, there are no cons to SSC CGL as a career path. However, this is different for different individuals. If one feels that slower progress in professional life, political and external pressure, and transfers every few years are aspects they do not want in their professional life, then other options may be better.
Q.5 How long does it take to become an SSC CGL officer?
Ans. The time taken to become an SSC CGL officer varies from aspirant to aspirant. Some take 2 years while some may clear it in the first go. One thing is certain- SSC CGL is not difficult to clear with dedicated work and effort.
Q.6 How can I register for SSC CGL 2023?
Ans. Candidates can register online for SSC CGL 2023 from the official website of the SSC. The application windows are open till 3rd May 2023.
---
---
DOWNLOAD THE OLIVEBOARD APP FOR ON-THE-GO EXAM PREPARATION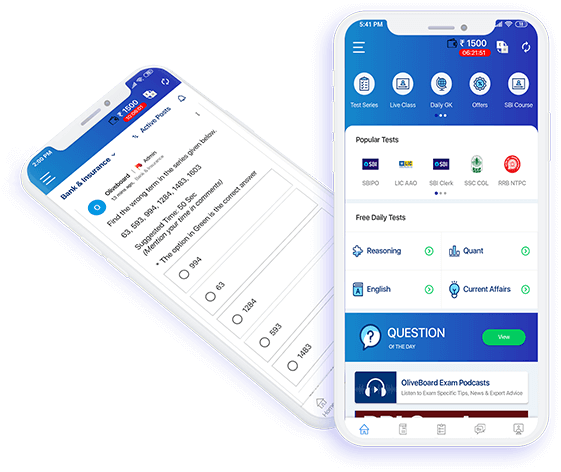 Video Lessons, Textual Lessons & Notes
Topic Tests covering all topics with detailed solutions
Sectional Tests for QA, DI, EL, LR
All India Mock Tests for performance analysis and all India percentile
General Knowledge (GK) Tests
Free videos, free mock tests, and free GK tests to evaluate course content before signing up!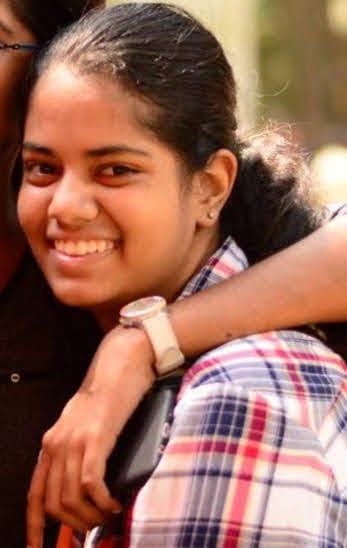 I write content to help people prepare for banking exams because I have experience as an aspirant myself. My goal is to provide accurate and easy-to-understand information for candidates. I cover various topics such as exam patterns, syllabus, study techniques, and time management to support those preparing for the exams. As a former aspirant turned content writer, I want to make the information accessible and helpful for others so that they can do well in their banking and government exams and achieve their goals.
  Oliveboard Live Courses & Mock Test Series