Not all must be aware that with the end of the year 2019, we are on the verge of the end of the decade too. With January 1, 2020, a new decade begins. While saying that "these are my New-Year Resolutions, wouldn't it be more novel and even more exciting to say that "yes these are my resolutions for the upcoming decade". New Year or we may say with the upcoming decade, we all are filled with newer dreams, aspirations, ambitions, plans and not to mention vigour to fulfil all those aspirations. Before ending the year and of course, the decade let's say a proper goodbye to the year 2019. Let us reminisce all the Major Events in 2019, some of which were a total surprise while others a total shock to the World. 
If we say that "2019 has been a whirlwind of a year", then it would not be an exaggerated statement. From the gory attack on the CRPF personnel in Pulwama by a terrorist organization, Supreme Court declaring the Triple Talaq unconstitutional,  Scrapping of Article 370 of the Indian Constitution, Rise of the protests around the world against non-commitment of nations towards Climate change, Ayodhya verdict and much more. This year has seen a lot. Without further ado, let us quickly dive into the Important Events of 2019 that left great impressions on our hearts and minds.
Join the RBI Assistant Crash Course & Mock Test Series Here

Year-End Review – 20 Major Events in 2019 
In India & the World
Let us have a quick look at them below:
1. U.S. China Stressed Relationship
U.S. Justice Department charged the Chinese firm "Huawei" with multiple allegations of Fraud, raising the US-China relations which are already stressed. 
2. 40 CRPF Personnel Killed in a Deadly Attack
At least 44 personnel of the Central Reserve Police Force (CRPF) were killed and scores injured when a car laden with explosives rammed into a CRPF bus—part of a massive convoy—in Pulwama district of Jammu and Kashmir, in one of the deadliest terror attacks yet on government forces in the border state.
3. Terror Attack on Mosques in New Zealand
At least 50 people were killed and 50 wounded, in a hate-filled terror attack targeting two mosques in the New Zealand city of Christchurch. The suspect: The shooter, identified as 28-year-old Australian citizen Brenton Harrison Tarrant, has been charged with murder. Authorities found an 87-page manifesto filled with anti-immigrant, anti-Muslim ideas.
4. Avengers Endgame becomes Highest-Grossing Film of all Time
James Cameron's Avatar knocked from top spot as Marvel film 'Avengers Endgame' makes €2.5 billion.
5. Fire in Paris's Famous Notre-Dame
A major fire has engulfed the medieval cathedral of Notre-Dame in Paris, one of France's most famous landmarks.
---
Subscribe to 

Oliveboard Edge 2020

for

Online Exam Preparation

for major Bank, insurance, SSC, Railways for other Government Exams. Here you get "Unlimited Access: Any Course, Any Time" 
---
6. Suicide Bombings in Sri Lanka 
On 21 April 2019, Easter Sunday, three churches in Sri Lanka and three luxury hotels in the commercial capital Colombo were targeted in a series of coordinated terrorist suicide bombings. Later that day, there were smaller explosions at a housing complex in Dematagoda and a guest house in Dehiwala. 
7. Narendra Modi sworn-in as the Prime Minister for the Secon Time
Narendra Modi, parliamentary leader of the Bharatiya Janata Party, started his tenure after his swearing-in as the 16th Prime Minister of India on 30 May 2019. Several other ministers were also sworn in along with Modi.
8. Hong Kong Protests
Intense confrontation between anti-extradition bill protesters and the Hong Kong Police Force occurred on 12 June 2019 outside the Government Headquarters in Admiralty, Hong Kong Island. The protest was sparked by the government's introduction of the controversial Fugitive Offenders amendment bill, which was set to go through second reading on 12 June despite mass opposition.
9. NOAA declares July 2019 as the Hottest Month
July 2019 was the hottest month ever recorded globally, according to the US National Oceanic and Atmospheric Administration (NOAA). The previous hottest month on record was July 2016.
10. 

Legal Ban on Triple Talaq 
The Muslim Women (Protection of Rights on Marriage) Act, 2019 passed on 26 July 2019 after a very long discussion and opposition finally got the verdict (the Indian Supreme Court judgement of August 2017 described below) to all women. It made triple talaq illegal in India on 1 August 2019, replacing the triple talaq ordinance promulgated in February 2019. It stipulates that instant triple talaq (talaq-e-biddah) in any form – spoken, written, or by electronic means such as email or SMS – is illegal and void, with up to three years in jail for the husband. Under the new law, an aggrieved woman is entitled to demand maintenance for her dependent children.
---
Subscribe to 

Oliveboard Edge 2020

for

Online Exam Preparation

for major Bank, insurance, SSC, Railways for other Government Exams. Here you get "Unlimited Access: Any Course, Any Time" 
---
11. Article 370 and 35A Scrapped
The Narendra Modi government has decided to scrap Article 370 in Jammu and Kashmir. Home Minister Amit Shah announced the decision in the Rajya Sabha under which the Indian government revoked Article 370 which gave special status to Jammu and Kashmir and proposed that the state be bifurcated into two union territories, Jammu and Kashmir, and Ladakh. Article 35A of the Indian Constitution, which stemmed out of Article 370, gave powers to the Jammu and Kashmir Assembly to define permanent residents of the state, their special rights and privileges.
12. Climate Activist Greta Thunberg completes Trans-Atlantic Journey
The activist made the 14-day carbon-free journey on a yacht featuring solar panels and electricity-producing turbines.to attend the UN Climate Action Summit on September 23, where she is scheduled to give an address.
13. Chandrayaan-2: India's Lunar Probe Makes a 'Hard Landing'
India's Chandrayaan-2 lander, Vikram, made a 'hard landing' on the moon
14. US Special Forces just took out the World's Most Wanted Man
US special forces killed ISIS founder and leader Abu Bakr al-Baghdadi. 
15. Ayodhya Ram Mandir Case Judgment
Supreme Court has read out its much-awaited verdict in the Ayodhya land dispute of the Ram Janmabhoomi-Babri Masjid case. In a unanimous judgment, the court has ruled in favour of a Ram Mandir. Supreme Court has directed the Centre and Uttar Pradesh government to allot an alternative 5-acre land to the Muslims at a prominent place to build a mosque.
---
Subscribe to 

Oliveboard Edge 2020

for

Online Exam Preparation

for major Bank, insurance, SSC, Railways for other Government Exams. Here you get "Unlimited Access: Any Course, Any Time" 
---
16. Delhi Records Poorest Air Quality in 3 Years
According to the Central Pollution Control Board (CPCB), the national capital's 24-hour average air quality index (AQI) stood at 494 at 4 pm on November 3, the highest since November 6, 2016, when it was 497.
17. The Lok Sabha passed The Citizenship (Amendment) Bill, 2019 
(Dec 2). The legislation seeks to make it easier for non-Muslim refugees from Pakistan, Bangladesh and Afghanistan to gain citizenship in the country. The legislation is applicable to groups who arrived in India on or before December 31, 2014.
18. US lawmakers in House of Representatives Impeach Trump
The lower house, known as the House of Representatives, voted to pass two articles of impeachment. The first charges Donald Trump with abusing the power of his office to pressure a foreign nation, Ukraine, to probe Joseph R Biden, the leading Democratic Party candidate for president. The second accused him of obstructing Congress during the impeachment process.
19. End of Rafale Case
The Supreme Court dismissed review petitions filed against its December 14, 2018 judgement upholding the 36 Rafale jets' deal. The apex court said that there was no merit in the review petitions and that no probe was required in the purchase deal.
20. CJI Office now under RTI
Bringing in more transparency in the functioning of the top court, the Supreme Court in November ruled that the office of Chief Justice of India is "public authority" which would fall under the purview of the transparency law, Right to Information Act (RTI). A five-judge Constitution Bench of the Supreme Court while upholding a 2010 judgement of the Delhi High Court, which ruled that office of the CJI comes under the purview of RTI, said transparency doesn't undermine judicial independence.

---
So these were the most important and major events in 2019 in India and the World. We hope that the list here helps you in more than one way. Stay tuned with Oliveboard for news on the major happenings in India and the World.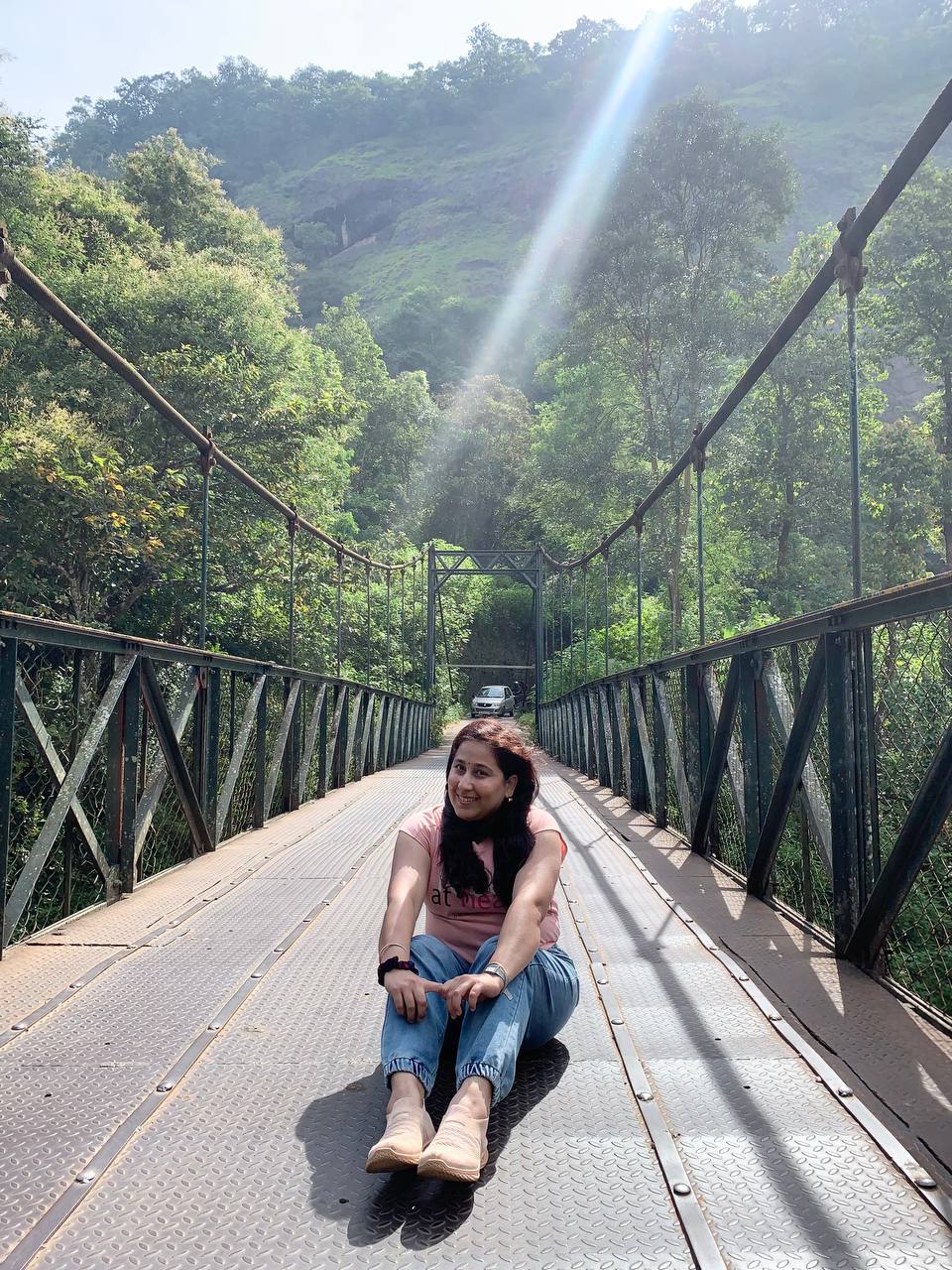 I enjoy creating SEO-friendly, information-rich marketing content. Cooking is therapeutic! I like to cook and eat it too!