As per the exam pattern of DFCCIL, the CBT will have 6 questions on the marketing topic. So, if you want to score full marks in marketing, you need to prepare well. We have included Marketing Notes for DFCCIL in this guide that will surely help you get a good score in the exam. We have covered almost all topics and advise you to practice previous year's papers to clear all your understanding of concepts.
DFCCIL Marketing Notes
Read further to learn about leading concepts through our Marketing Notes for DFCCIL.
What is the market?
The market is any place or arrangement that allows sellers and buyers to exchange goods, services, or information. It promotes trade and facilitates the distribution of resources in a society.
Types of the market:
Based on place
Local
National
International
Based on time
Very short period market
Short period market
Long-period market
Very long period market
Based on competition
Perfectly competitive
Imperfectly competitive
Monopoly
Duopoly
Oligopoly
Monopolistic
Based on product
1. Consumer Market: It is the market where consumers buy products and services for themselves or family use.
Types:
(a) Fast-moving consumer goods (FMCG): Biscuits, detergents, soaps, newspapers, etc.
(b) Consumer durables: Freeze, computers, TV, laptops, motorbikes, etc.
(c) Softgoods: Clothes, specs, shoes, bags, etc.
(d) Services: Insurance, beauty parlours, medical, etc.
2. Industrial Market: It is the market that is intended majorly for businesses.
Example: accountancy, security services, legal advice, waste disposal services, etc.
What is marketing?
Marketing is the process in which a set of institutions, individuals, or organizations communicate and deliver value to customers, clients, partners, or society at large. The primary function of marketing is to connect the consumers to the marketer through significant information. Here, the information focuses on the issues regarding all aspects of the product. Products can be anything from tangible or intangible.
What is the difference between marketing and selling?
In selling, the primary motive remains the maximization of profit (with or without a value). But in marketing, value remains a major factor along with profit. Hence, marketing is an integrated effort to discover, build, establish and satisfy customer's values. In other words, selling only transforms the goods into money, while marketing serves and satisfies customer needs.
Steps of Marketing
Creating a customer database
Identifying the potential customers and fetching their details
Connecting with these customers through different channels
Maintaining a relationship with regular engagement
Maintaining the marketing network and consistent business
Creating your brand's value
Addressing the customer's grievances
Types of Marketing:
Niche Marketing
Relationship Marketing
What is Niche Marketing?
Niche marketing targets a narrowly defined customer group. It majorly focuses on a particular segment of customers that have unique and similar needs. This technique of marketing is like mass marketing. The market in which this type of marketing technique is applied is called the niche market.
Example: Internet-based marketing, etc.
What is Relationship Marketing?
Relationship Marketing involves creating and maintaining strong bonds with customers and other parties such as suppliers, dealers, contractors, stakeholders, shareholders, employees. Its primary objective is to create, maintain, and improve the customer base through a long-term and satisfying relationship. It includes Partner Relationship Management and Customer Relationship Management (CRM). In Relationship Management, the seller continuously impresses the customers through its services and builds great loyalty.
Advantages of Relationship Marketing
Uniformity of business within the marketing network
Long-term brand recognition
Quick redressal of customer grievances
DOWNLOAD THE OLIVEBOARD APP FOR ON-THE-GO EXAM PREPARATION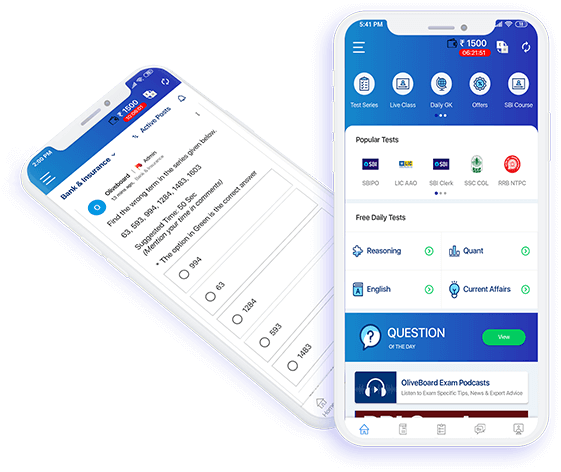 Video Lessons, Textual Lessons & Notes
Topic Tests covering all topics with detailed solutions
Sectional Tests for QA, DI, EL, LR
All India Mock Tests for performance analysis and all India percentile
General Knowledge (GK) Tests
Free videos, free mock tests, and free GK tests to evaluate course content before signing up!
7 Ps of marketing
Product
Price
Promotion
Place
People
Process
Physical evidence
Direct Marketing
When a manufacturer sells its products or services directly to the last customer, it is called direct marketing. We also know it as zero level channel.
Example: door-to-door sales, Internet selling, etc.
Viral Marketing
It is the process of making services or goods famous through word of mouth. It is one of the best ways to make anything popular without spending much on marketing.
Who is a customer?
The customer receives a good, service, or information from a seller, vendor, or supplier in return for money or other valuable things.
Types of Customers:
(a) Intermediate Customer: Who purchases goods for resale.
(b) Ultimate Customer: Real consumers.
What is a product?
A product is anything offered in a market to satisfy a need or want. Here, need or want may differ in different situations. For example, if a product 'tea' is sold in a market, it satisfies the cravings of a person and maximises the profit of the company selling the tea.
Types of Products:
1. Tangible
2. Intangible
3. Branded
4. Unbranded.
Conclusion
The Dedicated Freight Corridor Corporation of India (DFCCIL) has released the vacancies for Executive and Junior Executive posts in the Operation & BD department and other disciplines. It has released a notification regarding these posts on its official website @dfccil.com. As thousands of aspirants have applied for these posts, you need to prepare hard to ace the exam. We have included a major part of the marketing section in the above DFCCIL Marketing Notes to help you in preparation. We also advise you to refer to some good reference books and practice previous year's papers and online mock tests to clear all your concepts.
What is the selection process for DFCCIL Exam 2021?
Ans. The selection process of DFCCIL Exam 2021 involves 4 stages:
Computer-Based Test (CBT)
Interview
Document Verification
Medical Test
For Executive posts, candidates have to appear for an additional Computer-Based Aptitude Test (CBAT).
How many seats are there for Executive and Junior Executive Officers in DFCCIL's Operations & BD department?
There are 237 vacancies for Executive and 225 vacancies for Junior Executive posts in DFCCIL's Operation & BD Department.
How to prepare for the marketing section in DFCCIL Exam 2021?
You may refer to our Marketing Notes for DFCCIL to prepare for this section. Along with that, you may prepare using reference books, previous year's question papers, and online mock tests. 

Oliveboard is a learning & practice platform for premier entrance exams. We have helped over 1 crore users since 2012 with their Bank, SSC, Railways, Insurance, Teaching and other competitive Exams preparation.