The Uttar Pradesh Public Service Commission (UPPSC) has announced the dates for the preliminary examination to recruit candidates for 337 positions of Review Officer (RO)/Samiksha Adhikari and Assistant Review Officer (ARO)/Sahayak Samiksha Adhikari. Accordingly, the UPPSC plans to conduct both general and special recruiting for all vacancies. The official website of the UPPSC is always accessible: uppsc.up.nic.in. Candidate should visit the official website to stay updated. For more information about the UPPSC RO ARO Study plan 2021, continue reading.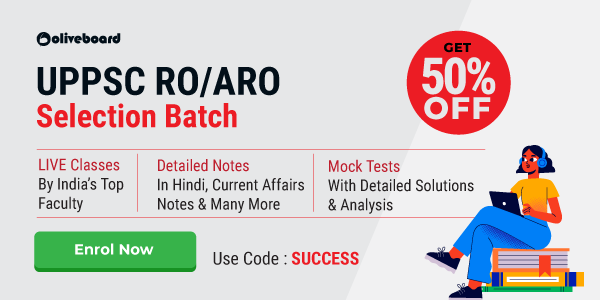 Click Here to Enroll For UPPSC RO ARO Course
UPPSC RO ARO Study plan 2021
Those who wish to apply for the posts should have an active study plan in mind because they will be taking a highly competitive examination. A large number of candidates have already registered for the exam online. This page provides exam preparation tips for candidates who can devote as much effort and time as possible to the exam. With the help of this page, candidates will be able to prepare for their UPPSC RO ARO 2021 examination. The UPPSC RO ARO study plan will be useful for motivated candidates preparing for a preliminary examination.
The commission will follow three major strategic processes for recruitment. In addition to the preliminary exam, the main test and interview are the other phases of the selection process. An interview will be held for the shortlisted candidates. To receive regular updates about the next steps, candidates should check the official page frequently.
Prior to starting to prepare for UPPSC RO ARO 2021, candidates are required to gain a thorough understanding of the exam pattern, syllabus, subject, time duration, etc.
UPPSC RO ARO Prelims Exam Pattern
The questions in the preliminary examination will be of an objective nature. Two papers will be included in the preliminary examination. In addition to General Studies (Paper I), General Hindi (Paper II) will be covered. For General Studies, the examination will consist of 140 questions worth 1 point each. Paper-II consists of 60 questions, each worth one mark.
| | | | |
| --- | --- | --- | --- |
| Subject | Number of Question | Total Marks | Time |
| General Studies (Paper I) | 140 | 140 | 2 hours |
| General Hindi (Paper-II) | 60 | 60 | 1 hour |
| Total | 200 | 200 | 3 hours |
For both the preliminary and main examination for the RO ARO examination 2021, there will be a negative marking of 0.30 per incorrect answer.
UPPSC RO ARO Day-wise Study plan 2021
Day
Slot 1
Slot 2
1
Important Acts: Constituonal Development During British India
Universe & Solar System
2
Making of Constitution
Origin & Evolution of Earth, Earth Movements
3
Preamble & Salient Features of Constitution
Latitudes, Longitudes
4
Union of India & Citizenship
Interior of Earth & Formation of Earth Crust, Continental drift and Plate Tectonics,
5
SI Units, Work, Energy, Power, Thermodynamics
Motion, Electricity, Semiconductors
6
Number System
Earthquake and Volcano
7
Fundamental Rights
Landforms
Factor of Polynomial
8
Fundamental Rights
Structure & Composition of Atmosphere, Cyclones, Pressure Belts, Winds, Clouds
Pre History & Indus Valley Civilization
9
DPSP & Fundamental Duties
Precipitation
Vedic Period, Mahajanapadas
10
President & Emergency Provisions
Buddhism & Jainism
Climatic Classification including their tribes
11
Waves, Sound, Instruments, Energy
Light & Optics
Maurayan Empire & Foreign Invasions
12
Post Mauryan period including Sangam Age
13
LCM & HCF of Polynomial
Oceans: Introduction, Tides, Currents & Salinity
14
Vice-President, Prime Minister & Council of Ministers
Remainder Theorem
Physiography- Mountain, Plateuas, Deserts, Grassland
15
Parliament
Drainage System & Lakes
Gupta & Harsha Age
16
Governor, Chief Minister & Council of Ministers
Economic Geography: Crops, Agriculture, Industries & Minerals
Early Medieval Kingdoms
17
State Legislature, Centre-State Relationship, Special Category States
Delhi Sultanate
18
Physiography- Mountain, Plateaus, Pass, Part-1
Atomic Structure & Radioactivity
Regional Kingdoms: Vijaynagar, Bahamani, Jaunpur, Malwa, Bengal, Gujarat
19
Metals & Non-Metals: Minerals, Ores, Alloys, Carbon, Hydrogen & Nitrogen
Linear & Quadratic Equation
Physiography- Deserts, Islands, Lakes & Waterfalls
20
Supreme Court, High Court & Sub-Ordinate Courts
Average
Drainage System
21
Local Self Goverment: Panchayat & Municipalities
Mughal Empire
Drainage System
22
Constitutional & Non-Constitutional Bodies
Sufi and Bhakti Movements
Rocks & Soil
23
Constitutional Amendments
Marathas & Later Mughals
Vegetation, Agriculture & Crops
24
Acid, Base, pH & Chemical Equations
Organic Chemistry- Alcohol, Polymers, Fuels, Explosive
Advent of Europeans
25
Ratio and Proportion
Indian Climate & Monsoon
26
UP Polity
Minerals & Industries
Percentage
27
Introduction & Overview of Indian Economy
Energy, Transportation
Rise of Independent states in 18th century- Awadh, Mysore, Hyderabad, Punjab, Sindh
28
Economic Planning including NITI Aayog
Population and Demographic Theories
British Policies and consolidation
29
National Income, Human Development Index
Ecology
Tribal and Peasant Movements, Revolt of 1857
30
Evolution, Cells & DNA
Blood and Cirulatory System
Socio-Religious Reform Movements
31
Inflation, Different Indices in India, Money & Types of Money
Profit and Loss
Ecology
32
Banking, RBI & Monetary Policy
Simple Interest
Urbanization
33
Financial Market in India, Types of Goods, Different types of curves
Pre-INC Organisations and Indian National Congress
Census 2011 (India & UP)
34
Economic Survey & Budget
Education of Uttar Pradesh
Indian National Movement (1885-1918)
35
Taxation System in India
Culture of Uttar Pradesh
Indian National Movement (1919 – 1934)
36
Human Body
Human Disease
Revolutionary Organisations
37
Poverty, Unemployment & Sustainable Development Goals
Compound Interest
Agriculture of Uttar Pradesh
38
Socio, Economic Welfare Schemes
Industry in Uttar Pradesh
Indian National Movement (1935 – 1947)
39
Trade, Balance of Payment
Trade in Uttar Pradesh

Governor General & Viceroys
40
Agriculture
Dances & Festivals
Social Study of Uttar Pradesh
41
Music, Musical Instrument & Indian Paintings
Puppetry, Theatre Forms
42
Industries
UP History
Speed, Time & Distance
43
Economic Policies
Geometry
UP Geography
Candidates are advised to create a short and improved study plan after these 47 days of initial preparation. The number of days should be the number of days left for the exam scheduled on 5th December 2021. Make sure you give more time to weaker section with ample amount of revision of stronger topics.
Practice With UPPSC Mock Test 2021
UPPSC RO ARO Mains Exam Pattern
For the preliminary test, the questions shall be objective type. The preliminary exam will be including four papers. They are General studies as well as General Hindi and Drafting (part 1), General Hindi and Drafting (part 2), Hindi essay.
| | | | |
| --- | --- | --- | --- |
| Subject | Number of Question | Marks | Time |
| General Studies | 120 | 120 | 2 hours |
| General Hindi and Drafting (Part – 1)(Conventional)) | 100 | 100 | 2 and 1/2 hours |
| General Hindi and Drafting (Part-2)General Vocabulary (Objective Type)) | 60 | 60 | 1/2 hour |
| Hindi Essay | 120 | 120 | 3 hours |
DOWNLOAD THE OLIVEBOARD APP FOR ON-THE-GO EXAM PREPARATION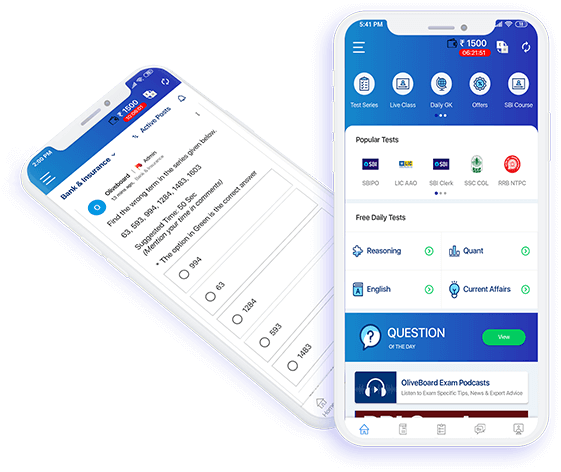 Video Lessons, Textual Lessons & Notes
Topic Tests covering all topics with detailed solutions
Sectional Tests for QA, DI, EL, LR
All India Mock Tests for performance analysis and all India percentile
General Knowledge (GK) Tests
Free videos, free mock tests, and free GK tests to evaluate course content before signing up!
UPPSC RO ARO 2021 Study Plan: Main Subjects
Candidates are expected to understand the syllabus structure in general. Candidates can crack the test by preparing actively and effectively. Candidates must have a thorough understanding of the subject matter and study materials that are necessary for effective study. An essential part of preparation for competitive examinations is the acquisition of study sources. To prepare well for the exam, candidates can develop an effective UPPSC RO ARO study plan in Hindi or English. Here are the main subjects to be covered in your study plan –
General Science
History of India
Special Knowledge concerning Education, Culture and Social Traditions of Uttar Pradesh
Indian National Movement
Indian Polity, Economy & Culture
Population, Ecology and urbanization
World Geography
Current National and International Important Events
General Intelligence including Logic & Reasoning
Practice With UPPSC Mock Test 2021
UPPSC RO ARO Study Notes
To cover broad topics from the subjects mentioned above, candidates can take help of the following links:
UPPSC RO ARO Books
When preparing for competitive exams, it is essential to pick the appropriate books. We encourage candidates to read as much Hindi literature as possible. To keep up with current events, they should read monthly magazines. Each paper should be prepared separately. A wide range of general topics should be covered. It is imperative that candidates go through the previous year's question paper and revise the relevant materials. Time management is crucial. 
The listed books will help you crack the examination with ease.
General Science -LUCENT General Science and Lucent's GK, NCERTs
Geography by Mahesh Barnwell
Current Affairs -Monthly Current Affairs for PCS Exams
Polity and Economy by Lakshmikanthan (Polity), Ramesh Singh (Economy)
General Hindi -General Hindi by P N Pandey, General Hindi by Vasudev Nandan Shukla.
Samanya Hindi C
Polity (Vani Publication Or M Laxmikant)
For Economics (Ghtna Chakra)
Up Special (Vani Publication
History Modern And Ancient (Sk Pandey)
Candidates preparing for the UPPSC RO ARO examinations are advised to practice more questions for better results. In addition to previous year question papers, sample question papers, mock tests, and even crash courses, candidates can gain a deeper insight into the subject under examination. Start your UPPSC RO ARO preparation in Hindi by downloading Oliveboard. Candidates seeking government jobs have been able to find such inspiring sessions through Oliveboard App. Begin your preparatory sessions today by signing up with Oliveboard App. The Oliveboard App will help you prepare better for the upcoming exams with the right guidance and instructions.

Oliveboard is a learning & practice platform for premier entrance exams. We have helped over 1 crore users since 2012 with their Bank, SSC, Railways, Insurance, Teaching and other competitive Exams preparation.