All India Bank Employees Association, AIBEA, the oldest and largest national TRADE union centre of bank employees in India, on Monday suggested the government should consider merger of RRBs with sponsor banks as part of a restructuring exercise. As per a letter to Finance Minister Nirmala Sitharaman, AIBEA said that since the government is considering further reforms in RRBs, their suggestion of merger of RRBs with their sponsor banks will also add to the efforts required to make them more viable.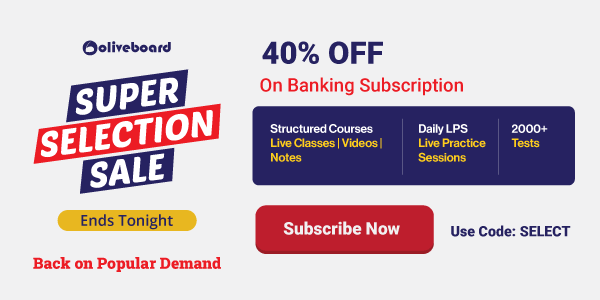 Merger of RRBs with Sponsor Banks
As per the AIBEA, and we quote – "We suggest that merging these RRBs with the sponsor banks would be a better proposition since this will add to the rural network of the sponsor banks and at the same time eliminate the weaknesses which the RRBs are presently suffering from,".
According to the AIBEA general secretary C H Vekatachalam – this merger would make the monitoring of the operations of these banks more effective once they become part of the bank and come under the direct control of the management of the sponsor banks.
Formation of and Current State of RRBs
RRBs were established under the RRB Act, 1976 with an objective to provide credit and other facilities to small farmers, agricultural labourers, and artisans in rural areas. The authorized capital of Regional Rural Banks is Rs. 5 crores which is contributed by Central Government, State Government and the Sponsor Bank in ration of 50:15:35. A total of 196 RRBs were established at the peak of implementation, but the number was reduced to only 43 functioning RRBs as of 1 April 2020.
Possible Impacts on Aspirants and Current Employees
As a banking aspirant, candidates need not pay a lot of attention to such "news items" unless it is coming from the Government itself. As mentioned before, the topic covered in this blog is concerned with 3 different stakeholders and as the strengthening of RRB set up is going on, each of them come up with suggestions and idea to help in the cause. And AIBEA has played its due part in that with this letter to the FM.
So the bottom line here is, candidates must focus entirely in preparing for the exams. The reason being, with or without merger, the number of branches (currently close to 21871) of these RRB are not reducing and so are the number of bank employees. It is also evident that total number of RRBs has reduced the form 196 to 43 and there are mergers going on already. What AIBEA has suggested is a complete merger, but for that we'll have to wait until the government makes its final decision on this matter. Until then get your act together and ace that bank exam you are looking to crack.
Objective Of RRBs
THE OBJECTIVES OF RRBS ARE AS FOLLOWS
To provide cheap and liberal credit facilities to small and marginal farmers, agriculture labourers, artisans, small entrepreneurs and other weaker sections.
To save the rural poor from the moneylenders.
To act as a catalyst element and thereby accelerate the economic growth in the particular region.

To cultivate the banking habits among the rural people and mobilize savings for the economic development of rural areas.

To increase employment opportunities by encouraging trade and commerce in rural areas.
To encourage entrepreneurship in rural areas.
Identify the financial need specially in rural areas
To enhance banking and financing facilities in backward or unbanked areas
To provide finance to co-operative societies, primary credit societies, Agricultural marketing societies.
Enhance & Improve banking facilities to semi urban, rural and other untapped market.
Role of RRBs of In Present Scenario
To accept deposit
To grant advances
To provide ancillary banking services
To supply inputs and equipments to farmers
To provide assistance in the marketing of their products
To maintain godowns
Role of Sponsoring Banks
Each RRB is sponsored by a Public Sector Bank. That particular sponsor bank has a duty to aid and assist the RRB it sponsors. Here are the roles of a sponsoring bank.
Subscribing to the share capital.
Training personnel of Regional Rural Bank.
Providing managerial and financial assistance to RRB during the first 5 years of its functioning. The central government may, either on its own motion or on the recommendations of NABARD extend such period of 5 years for such further period.
Challenges Faced by RRBs
As per Vekatachalam, "Even though the objectives of the RRBs have been laudable, the very nature of the business being carried on by the RRBs make them fragile and vulnerable". Here are few of the challenges faced by RRBs.
Problem of inadequate finance. They are dependent on NABARD to collect finance for their further operation. The low level of saving of rural customers create obstacle for RRB's to collect sufficient deposits.
High over dues and poor recovery of loan is one of the biggest concerns. Possible reasons are insufficient and untrained staff, unproductive or less productive use of credit, inadequate production, poor marketing facilities and improper channel of recovery system.
A lot of these banks have still not played a significant role in poverty alleviation of the country.
Lack of proper co-ordination between RRB's and other financial institution like
commercial banks, NABARD and other co-operative bank has badly affected the performance of these banks.
Although, there have been many efforts to restructure the RRBs to make them strong and vibrant, the results has not been encouraging due of the intrinsic reasons, and they are bound to be so. As a result, we often come across similar efforts like the one we covered today. So are we looking at a possible Merger of RRB with Sponsor banks. We can only wait, until then keep learning.
---
Recommended Readings

Oliveboard is a learning & practice platform for premier entrance exams. We have helped over 1 crore users since 2012 with their Bank, SSC, Railways, Insurance, Teaching and other competitive Exams preparation.