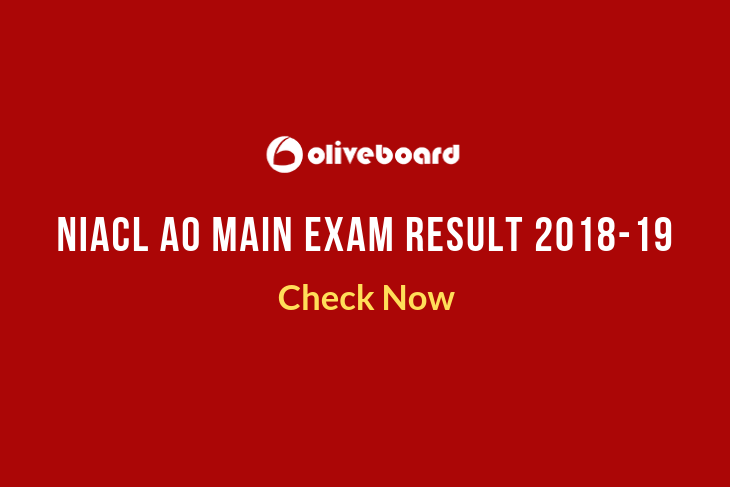 The New Indian Assurance Company Ltd. (NIACL) has released the NIACL AO Main Exam result 2018-19 for the Phase-II exam conducted on 2nd March 2019 for the recruitment of Administrative Officers (Scale-I) Generalists & Specialists. NIACL has released the list of roll numbers of the selected candidates. The selected candidates would be called for the interview round.
The Marks-sheet (of candidates who haven't been shortlisted for interview) & cut-offs for NIACL AO Phase-II examination will be released soon.
NIACL AO Main Exam Result 2018-19
Download the NIACL AO Main Exam result from the following link -: http://bit.ly/NIACLAO-Mains
The NIACL AO Interview Admit Card, Date and Venue details will be released shortly on the Recruitment Section of NIACL Main Website.
Selected Candidates are advised to regularly check the Recruitment Page of NIACL website.
Congratulations to all the candidates for success clearing the NIACL AO Phase II Exam and getting selected for the Interview round. All the best for your Interview round.
All the candidates whose roll number has not been listed in the NIACL AO Main Exam Result 2018-19 should not get dis-heartened. They should get on with other Banking and Insurance Exams like LIC AAO, SBI PO, etc. All the best for your preparation and future.