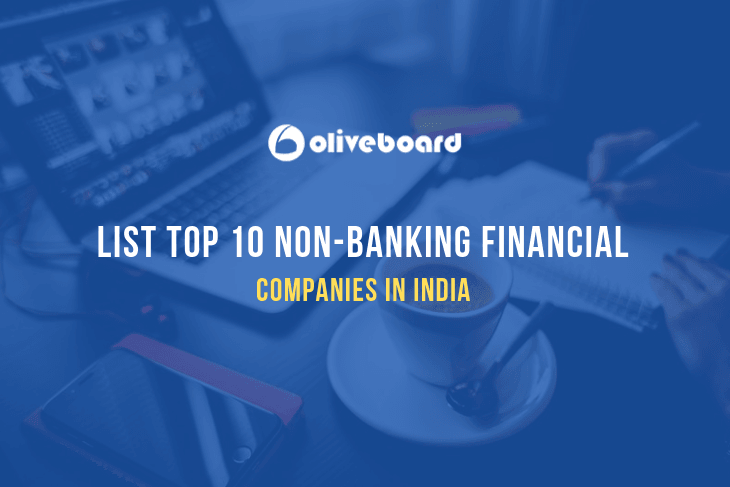 When you think of the word finance, you might immediately think about banking. However, that is not always the case. There are many non-banking financial institutions in this country, which not a lot of people are aware of. Additionally, this will also help you with your competitive exam preparation if you are looking to appear for the SSC CGL exams.

Non-banking Financial Companies in India
LIC Housing Finance Limited
#1 in non-banking finance companies list  that first comes to mind is LIC Housing Finance Limited. Established in 1989, LIC sits on top when it comes to a housing finance company. Its main job is to provide housing loans for people, and apart from that, it also offers its services in the fields of repair, renovations, and construction. Additionally, it also helps customer purchase houses and apartments.
HDFC
HDFC is one of the biggest and most popular names in India when it comes to financial services. Established in 1977, HDFC is one of the oldest names in the Non-Banking Financial Sector (NBFC), and offer the best services as far as home finance solutions are concerned. HDFC has given around a whopping 2.5 trillion worth of loans to people when all the sectors are combined together.
Bajaj Finserv
Set up in 2007, Bajaj Finserv is one of the biggest names in the field of loans and other financial services. This company mostly offers services such as prospect advisory plans for the public of the country, different kinds of insurance plans and lending money for purchasing gold jewellery. Some of the other services that Bajaj Finserv offers are entrepreneurship and business loans, personal loans, loans for doctors and home loans.
India Bulls Housing Finance Limited
As the name suggests, this company is known for providing home loans or housing loans. One of the biggest reasons behind its popularity is that their interest rates are lower when compared to the other companies in the market. Additionally, they also provide substantial discounts, and this makes their services one of the most economical and trustworthy services out there.
Power Finance Corporation Limited
The Power Finance Corporation revolves around services like power management and distribution, power transmission and power generation projects. It is considered the best company when it comes to power management projects. Additionally, it also has a strong certification and recognition from the government, due to the role it plays in this field.
Shriram Transport Finance Company Limited
Shriram Transport Finance Company Limited normally revolve around financial services such as stock broking, mutual funds investment, insurance plans, investment planning and offering loans for big vehicles such as trucks or lorries. Additionally, it also provides financial help such as a mini truck loan, farming products, construction vehicle loan, general passenger vehicle loans, and light-duty truck vehicle loan.
L&T Finance
Established in 1994, L&T Finance is one of the top names in the market right now as far as financial services and products are concerned. It is one of the most sought after and trusted names in the fields of agriculture, trade, and industry. It has won numerous awards when it comes to offering the best financial services in the sectors of rural loans, corporate loans, personal vehicle loans, and commercial vehicle loans.
Mahindra and Mahindra Financial Services Limited
This company is best known for providing gold loans, home loans, vehicle loans, and corporate loans. In addition, it also has two branches, which work deeply in the sectors of economic security and economic development. These two branches are known as the Mahindra rural housing finance limited and Mahindra insurance brokers limited.
Sundaram Finance
Sundaram Finance was established in 1954, and it has been working in the financial sector since then. One of the biggest names in the field, it provides financial support for purchasing personalized cars and vehicles. In addition, they also offer financial aid when it comes to business financial schemes and retail business investments. It also offers loans for mortgage and cars and tractors.
Reliance Capital
Reliance Capital is one of the biggest names in the country as far as finance and financial companies are concerned. Set up in 1986, it provides the best services such as financial securities, asset investment, mortgaging, mutual funds, commercial financing scheme, insurance scheme, distribution, and broking and asset management scheme.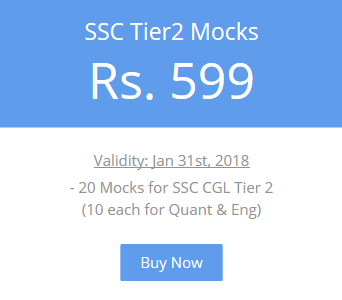 Conclusion
'Banking Awareness' is an important section of your SSC CGL exam syllabus. If you are looking to pass your entrance exam with little to no difficulty, then make sure that you read all about banks and non-banking financial companies thoroughly.