In how many languages is the NRA CET  2020-21 exam is going to be conducted? This is a very common question in every aspirant's mind. The Union Cabinet on 19th August 2020 approved the proposal of setting up a National Recruitment Agency. The Agency will conduct a Common Eligibility Test (CET) for recruitment for personnel for all non-gazetted posts in the central government and public sector banks. In this blog, NRA CET Exam Language we will be sharing with you the details in how many languages is NRA CET 2020-21 going to conduct.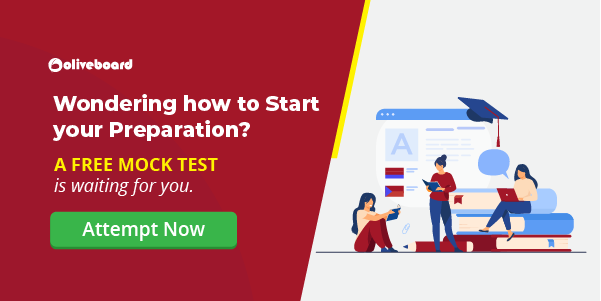 To get direct updates to your mailbox, register here.
NRA CET 2020-21 Exam Language
The common eligibility test (CET) for government jobs will be conducted in 12 Indian languages including English & Hindi, to begin with, while gradually other languages in the 8th schedule of the Constitution will also be included, the government said. This will facilitate the candidates from different parts of the country to take the exam.
The Common Eligibility Test will have no correlation or incompatibility with the rules of recruitment like domicile etc., followed by certain states or Union Territories, a statement issued by the Personnel Ministry has said.
Let us have a look at the languages that are included in official languages in the 8th schedule of the Indian constitution. There are a total of 22 official languages. Check the list of languages below:
| | |
| --- | --- |
| Language | Spoken in Indian State of |
| Assamese | Assam |
| Bengali | West Bengal |
| Gujarati | Gujarat |
| Hindi | North India |
| Kashmiri | Jammu & Kashmir |
| Kannada | Karnataka |
| Malayalam | Kerala |
| Marathi | Maharashtra |
| Odia | Odisha |
| Punjabi | Punjab |
| Sanskrit | Karnataka (Shivamogga District) |
| Tamil | Tamil Nadu |
| Telugu | Andhra Pradesh, Telangana |
| Urdu | Jammu & Kashmir, Telangana, and Uttar Pradesh |
| Sindhi | Rajasthan, Gujarat, and Madhya Pradesh |
| Konkani | Goa |
| Manipuri | Manipur |
| Nepali | Sikkim, Assam, Arunachal Pradesh |
| Bodo | Assam and Meghalaya |
| Dogri | Jammu and Himachal Pradesh |
| Maithili | Bihar and Jharkhand |
| Santhali | West Bengal, Jharkhand, and Odisha |
Preparing For Upcoming Banking Exams? Register Here For A Free Mock Test
The above 22 languages are mentioned in the 8th schedule of the Indian Constitution. But, NRA CET 2021 will be conducted in 12 out of 22 languages mentioned above including English and Hindi.
Once the 12 languages are finalized will update the details here in this blog.
NRA CET 2021 – Key Points
1. A CET will be a single prelims exam that will be held for all IBPS, SSC, and RRB posts.
2. Candidates need to pay a one-time fee for all the CET exam.
3. There will be one standard for the exam and a single exam will save money as well as time.
4. CET will be a single online prelims exam.
5. The CET score of the candidate shall be valid for a period of three years from the date of declaration of the result.
6. There shall be no restriction on the number of attempts to be taken by a candidate to appear in the CET subject to the upper age limit.
7. CET scores will be shared with the central government, state government, UTs, PSUs, Private sector to facilitate more employment generation.
8. CET to be conducted at over 1000 centres, every District will have at least one exam centre, including the 117 aspirational districts.
9. There will be separate CET for graduate, higher secondary, and secondary level students.
10. There will be a separate syllabus for CET based on the qualification.
Know More About the Benefits CET to be conducted by the NRA
This is all from us in this blog on the benefits of the NRA CET Exam Language. Hope the information provided above is helpful. Stay tuned with Oliveboard for more such latest updates.