The Union Cabinet has approved the proposal of setting up a National Recruitment Agency that will conduct a common eligibility test for selection to all non-gazetted (Group B and C) posts in the central government and public sector banks. In this blog, we will apprise you of the benefits of NRA CET for the candidates.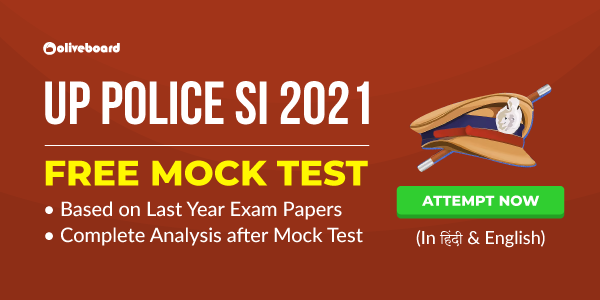 To get direct updates to your mailbox, register here.
What is NRA and CET:-
NRA(National Recruitment Agency) is an independent, professional, specialist organization which will conduct a computer-based online Common Eligibility Test (CET) for the Graduate, the Higher Secondary (12thpass) and the Matriculate (10th Pass) candidates to screen candidates at the first level for SSC, RRBs and IBPS.
Click here for Free CET Mock test  
What are the benefits of NRA CET for Candidates:-
1. A reform in the process of recruitment:-
At present, candidates seeking government jobs have to appear for separate examinations conducted by multiple recruiting agencies for various posts. On an average, 2.5 crores -3 crores candidates appear in these examinations on a cumulative count. A common eligibility Test would enable these candidates to appear once and apply to any or all of these recruitment agencies for the higher level of examination.
2. Regular Fee payment would be abolished:-
Candidates have to pay a fee to multiple recruiting agencies for appearing in different exams. Now with the introduction of CET, the candidates will pay the fee once rather than paying to multiple agencies for multiple exams.
3. Cost reduction:-
The benefits of NRA CET also includes cost reduction apart from less fee payment. It reduces the additional expenses of travel, boarding, lodging, etc. This comes as a big relief to the poor candidates. Also, it reduces the cost incurred by the exam conducting authorities involving avoidable/repetitive expenditure, law and order/security related issues and venue related problems.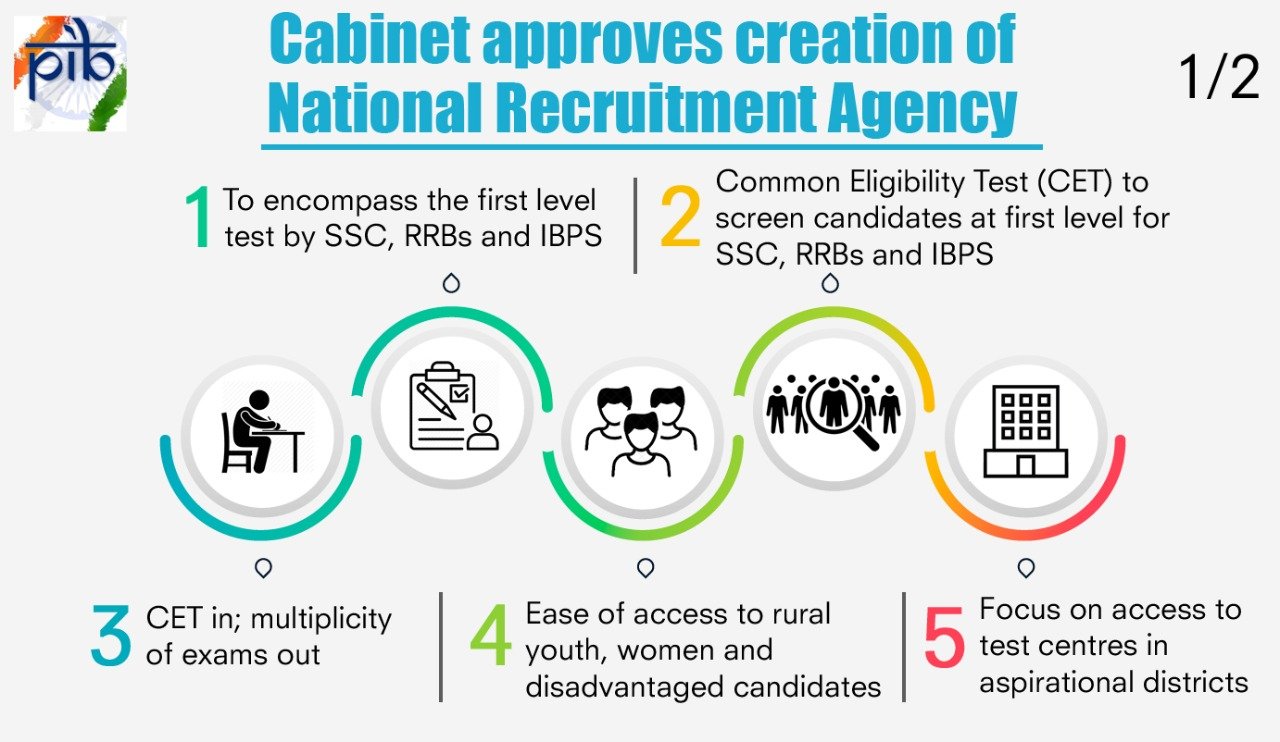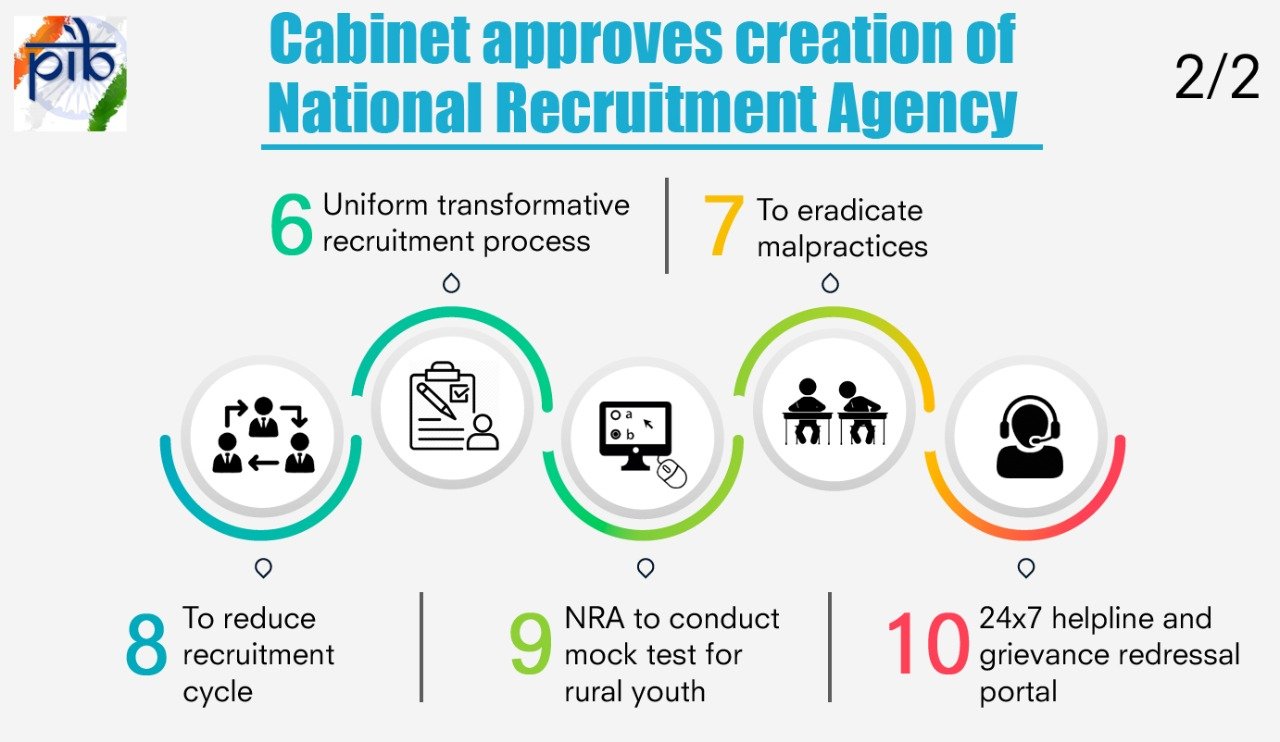 Image source: Press Information Bureau twitter handle
4. Ease of access to examination centres:-
In the new proposal, there is a special focus on creating examination infrastructure in the 117 Aspirational Districts. This would greatly enhance the ease for the candidates applying for the examinations as this not only comes as the motivation for students in rural and far-flung areas to apply for the exams but also gives relaxation in terms of cost, effort, safety.
Attempt a Mock test on the latest CET pattern
5. CET in multiple languages:-
The common eligibility test would be carried out in multiple languages which will facilitate the candidates from different parts of the country to take the exam.
6. Relief to candidates from the rural and economically weaker sections:-
Taking into consideration the financial and other constraints involved, the candidates from economically weaker backgrounds have to make a choice sometimes as to which exam they want to appear for. So, under this benefits of NRA CET, the candidates by appearing in one examination will get an opportunity to compete for many posts.
7. Standardised Testing:-
NRA shall conduct a separate CET each for the three levels of graduate, higher secondary (12th pass) and the matriculate (10th pass) candidates for those non-technical posts to which recruitment is presently carried out by SSC, RRBs and (IBPS).  Based on the screening done at the CET score level, final selection for recruitment shall be made through separate specialised Tiers (II, III etc) of examination which shall be conducted by the respective recruitment agencies. The curriculum for the test at this level would be common. This would make it easy for the candidates preparing for different exams on a different curriculum altogether.
8. 3 years validity of score and no bar on attempts:-
The CET score of the candidate shall be valid for a period of three years from the date of declaration of the result. There shall be no restriction on the number of attempts to be taken by a candidate to appear in the CET subject to the upper age limit. This would definitely save the time, amount and efforts put in by the candidates each year.
9. Scheduling Tests and choosing Centres:-
The NRA aims for a stage wherein candidates can schedule their own tests at Centres of their choice. Candidates would have the facility of registering on a common portal and give a choice of Centres and based on the availability, they would be allotted Centres.
Source:- Press Information Bureau
Attempt A Free Mock Test Here & Get All India Standing
For FAQs on NRA-CET, visit here.
This is all from us in this blog on the benefits of NRA CET for candidates. Hope the information provided above is helpful. Stay tuned with Oliveboard for more such latest updates.