You must have heard about the payments banks in news for sure. Many of you might also have accounts in the payments banks. But are you really aware, what exactly payments banks are? Here in this article, we will get down to the nitty-gritty of payments banks in India and their scope. This knowledge can you answer questions in various bank & government exams like RBI Grade B, NABARD Grade A, SBI PO, IBPS PO etc. Let us get started.
I. Know All About Payments Banks in India
» What are Payment Banks?
A payments bank is like any other bank, but operating on a smaller or restricted scale.





Payments banks are registered as a public limited company under the Companies Act, 2013, and licensed under Section 22 of the Banking Regulation Act, 1949.





The minimum paid-up equity capital of the payments bank shall be Rs. 100 crore.





The promoters of the payments bank should hold at least 40% of its paid-up equity capital for the first five years from the commencement of its business.
---
» Scope of Activities of Payments Banks in India

Acceptance of demand deposits initially restricted to holding a maximum balance of

Rs 100,000

per individual customer.





Issuance of

ATM/debit cards

.





They

cannot

issue

credit cards

.





They are not allowed to give loans.





Payments and remittance services through various channels.





Distribution of non-risk sharing simple financial products like mutual fund units and insurance products, etc.





They are only allowed to invest the money received from customers' deposits into government securities.





They

cannot

accept

NRI deposits

.





A payments bank account holder would be able to deposit and withdraw money through any ATM or other service provider.





Payments licensees would be granted to mobile firms, supermarket chains and others to cater to individuals and small businesses.
---
» Eligible Promoters of Payments Banks in India
Existing non-bank Pre-paid Payment Instrument (PPI) issuers,





Other entities such as individuals/professionals,





Non-Banking Finance Companies (NBFCs),





Corporate Business Correspondents (BCs), mobile telephone companies,





Supermarket chains, companies, real sector cooperatives; that is owned and controlled by residents; and





Public sector entities may apply to set up payments banks.





A promoter/promoter group can have a joint venture with an existing scheduled commercial bank to set up a payments bank.





Scheduled commercial banks can take an equity stake in a payments bank to the extent permitted under the Banking Regulation Act, 1949.
This is all from us in this article about the Payments Banks in India. We hope that you liked the information given in here. For more such informative articles, keep visiting Oliveboard.
If you are someone who is aspiring to become an RBI Grade B officer or a NABARD Grade A officer, we have online preparation courses for your comprehensive preparation. Have a look at the course offerings below.
---
II. NABARD Grade A Online Course
Check out Oliveboard's Online Preparation Courses for NABARD Grade A exam comprising of Video Lessons, Study Notes, Current Affairs, Descriptive English, Topic Tests, Mock Tests for Phase-1, and Phase-2 and much more.Kick-start your Preparation with NABARD Grade A Cracker Course Here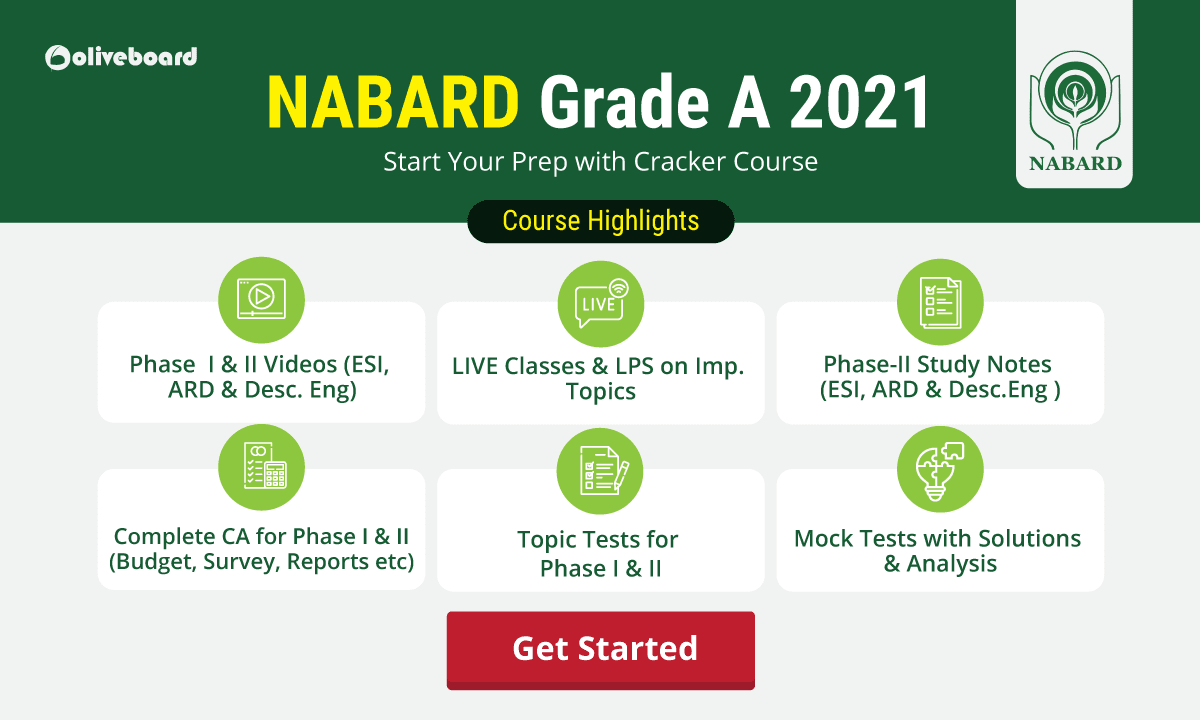 ---
III. RBI Grade B Online Course
Check out Oliveboard's Online Preparation Courses for RBI Grade B comprising Video Lessons, Study Notes, Current Affairs, English Descriptive, Topic Tests, Mock Tests for Phase-1, Phase-2 (Objective + Descriptive Tests), and much more.Kick-start your Preparation with RBI Grade B Cracker CourseHere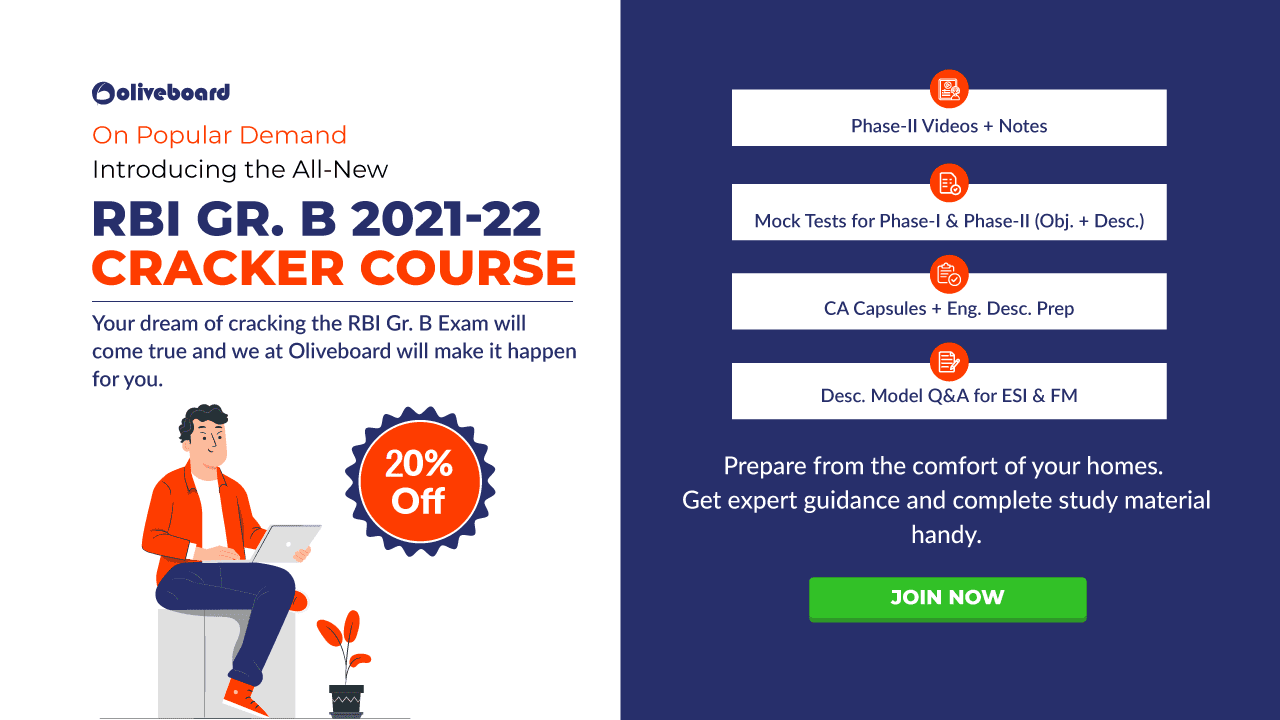 Connect with us on

The most comprehensive online preparation portal for MBA, Banking and Government exams. Explore a range of mock tests and study material at www.oliveboard.in
  Oliveboard Live Courses & Mock Test Series