Solving tough Reasoning Puzzles in the exam could be nerve-racking for some, while a nightmare for many. All in all, it's a tough section to handle. But once you've got the catch, it could earn you a pat on the back! And tackling it is no way impossible when you have us to take you through it. Based on the new pattern Puzzles, here we are introducing Complete Puzzles Batch by Mukesh Sir – a special course on Oliveboard Edge dedicated only to Reasoning Puzzles Tricks and concept clearing so that not only you are able to solve but ace the puzzles!
Just like Ace the Puzzles, the Edge Platform allows you to attend more such topic-wise courses like Speed Up the Basics, Ace Seating Arrangement, Syllogism & Inequality, etc. to get command on each & every topic. Not just that, you also get to attend separate sectional courses as well as exam-specific courses like SBI, IBPS PO, IBPS RRB, SSC, Railways, Insurance, etc. And the best part is that you get everything under One Plan – EDGE. It gives you the total freedom of choosing what you want to study, when to study and from whom to study. Read More About Edge – Here.
Subscribe to Oliveboard Edge Now
1. Reasoning Complete Puzzles Course – How Important They Are
Based on analysis of a few exams, here's a quick sneak peek into the importance of puzzle-solving and the weightage it carries –
Subscribe to Oliveboard Edge Now
2. Reasoning Puzzles Tricks Course
This course will help you master puzzles using special reasoning puzzle tricks, techniques, tips, and strategies. Questions based on the latest pattern like seating arrangement, days, months, floor puzzles, budget, etc. will be covered which will be useful for any Banking exam.
This course is curated in such a way where you will learn the basic concepts and then move to an advanced level. Live Practice Sessions have been infused in the course to give an extra edge to the aspirants by providing additional practice questions, which will help strengthen the concept clarity and will also help students increase the speed and accuracy.
3. Ace the Puzzles 2.0 
Here's the schedule for the course but don't worry if you are late. These Reasoning Video Lessons will be there and you can just watch them anytime, anywhere, for 'n' number of times!
Enroll For Ace the Puzzles 2.0
Ace the Puzzles 2.0 : Features
Price – 399
Complete Coverage of Puzzles Questions in Reasoning
10+ Classes to  Strengthen  the concept of All Puzzles
Live Practice Sessions to Simulate Real Time Exam Environment
80+ Questions practiced in the guidance of Faculty
Useful for ALL Banking, SSC, Railways, Insurance and other Government Exams
Special Tricks and Tips which will help save time
Class Provided by the Best & Most Experienced Faculty in India
Complete coverage of approach, strategy, basic concepts
* LPS – Live Practice Session
*LC – Live Class
Attend the Live Session or Watch the Recordings, but make sure you attend all the classes & all the tricks are on your finger-tips!
As an Edge Subscriber, you get access to all the Courses – short-term, long-term – available at the platform. Read More About Edge and HERE.
Subscribe to Oliveboard Edge Now
4. Newly Launched Doubt- Clearing Interface
We have also launched a Doubt-Clearing Interface which will be available with all our online Courses. Where students can directly post their doubts  The Faculty will answer review & clear all these doubts.
Following are the screenshots of this feature on our website and App
On the website: A "I have a Doubt" button at the top of every video.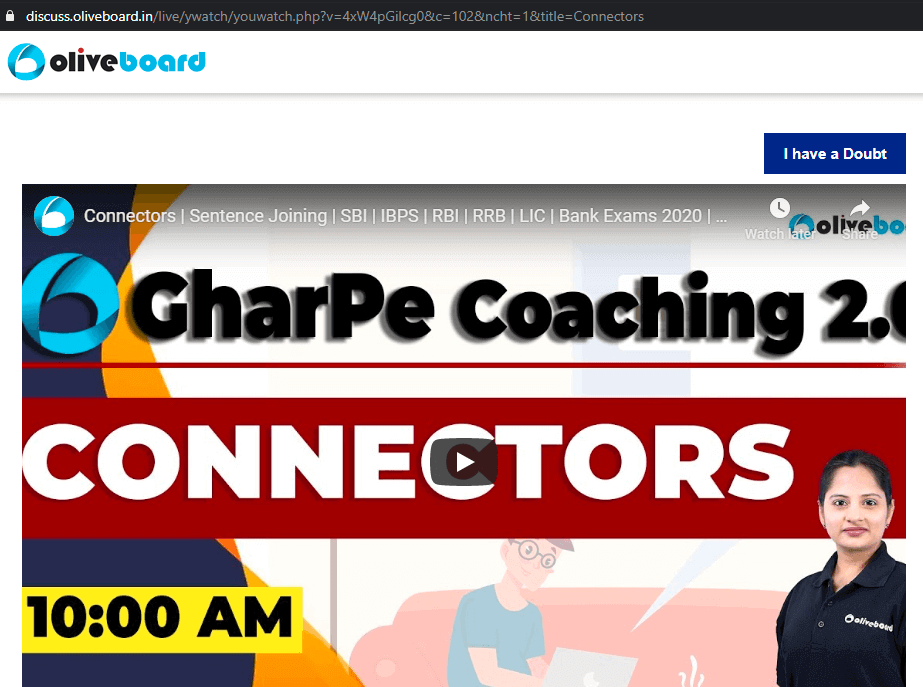 On Android Mobile App: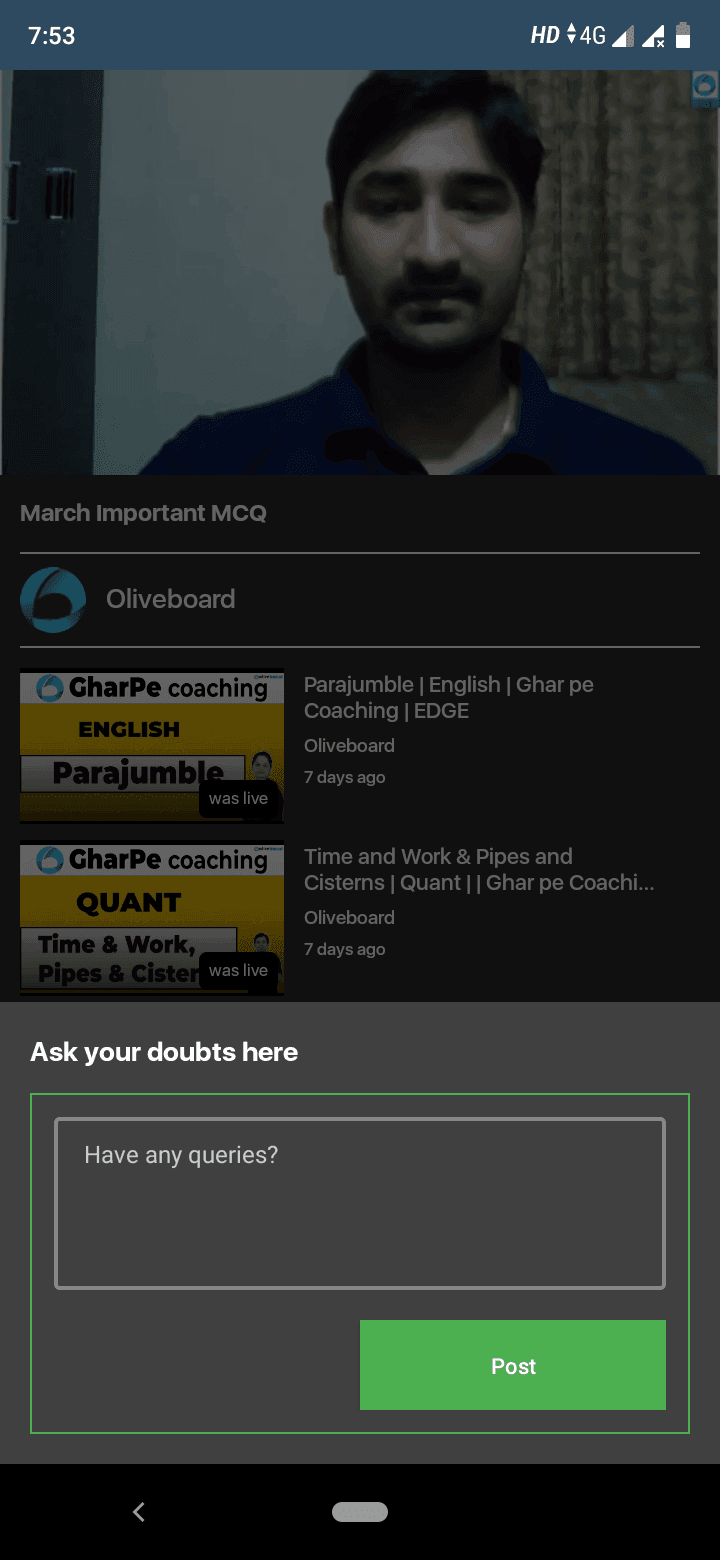 5. Just One Subscription & Here Is All You Can Access
EDGE 4 MONTHS Subscription (get additional 4 Months Free) – 
EDGE 12 MONTHS Subscription (get additional 4 Months Free)– 
Get All Of this now at 50% Flat Off! isn't that Exciting?
That's all from us. We hope the Reasoning Puzzles Tricks provided in the Ace the Puzzles course helps you in giving you a deep understanding of the topics mentioned.
Subscribe Now to Get Unlimited Access to Everything on Edge!!!
Also Check:

Oliveboard is a learning & practice platform for premier entrance exams. We have helped over 1 crore users since 2012 with their Bank, SSC, Railways, Insurance, Teaching and other competitive Exams preparation.