You might have lots of options for preparation, but why choose Oliveboard? Well, it is a full-fledged learning platform to give an edge to your preparation and take it a step ahead. Oliveboard provides you the freedom of choice where you can choose what to study, when to study, and from whom to study. Be it a full course, particular section, or even a single topic, Oliveboard provides access to all major and minor examinations conducted across the nation. It includes everything that you would need when you think of Online Exam Preparation. Not just that, you get unlimited access to 500+ eBooks and daily currents. You name it, we have it! Impressed, right? Let's know some other cool features of this awesome online exam preparation platform called Oliveboard.in.
Oliveboard –

Online Exam Preparation

 
1. Video Lectures & Classes by Top Faculty
Get complete access to Live Classes and video lessons that are designed by Top faculty keeping in mind the latest exam pattern and difficulty level. Preparing for IBPS Clerk or UPSC CSE? We have well-curated, top quality content delivered to you by top class faculty who makes studies easier and fun.
Now, don't wait for any exam notification to come. Start preparing for it whenever you want. The earlier you start, the better it will be. Short term courses or the long term courses, choose what you need.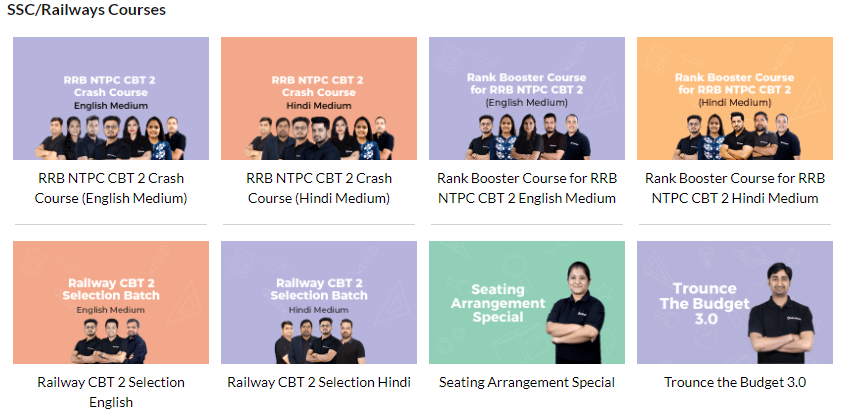 2. Gamified Live Practice Session (LPS)
Who doesn't love playing video games? Everyone does. Keeping this in mind, we have designed our UI based on video games. This is the most amazing feature you will find only on Oliveboard. All the live classes conducted by our faculty are fun and interactive. You will not only learn in these LPS, but will have fun as well. These Live Practice Sessions are addictive, so, be careful dear aspirant.
Interactive Live Class
Remember those old days in school, when the teacher was explaining something and we would ask our doubts on-spot? Ahhh we miss those days too. Hence, Oliveboard brought you interactive live classes where you could actually speak to a teacher online while he/she is teaching. Just join the live class on Oliveboard platform, unmute yourself and ask your doubts or interact with the teachers. Isn't it fun? 
What can you expect in a Live Practice Session?
Solve questions in stipulated time.
The faster you give the correct answer, you will get more points.
Compete with peers and get live rankings on leader-board.
Detailed solution + tricks by faculty
3. All India Mock Tests
"I am good at Reasoning but weak at Quants"; "Have to work more on DI"; "Need to clear Basic Rules of Grammar", "Can I attend only Advanced Classes?"…so many queries, yet no proper answer. With Oliveboard, you will get a one-stop solution to all your problems.
Take tests and undergo Live Practice Sessions where you are competing live with your peers. Get all India standing, this will help you prepare for the exam you are targeting.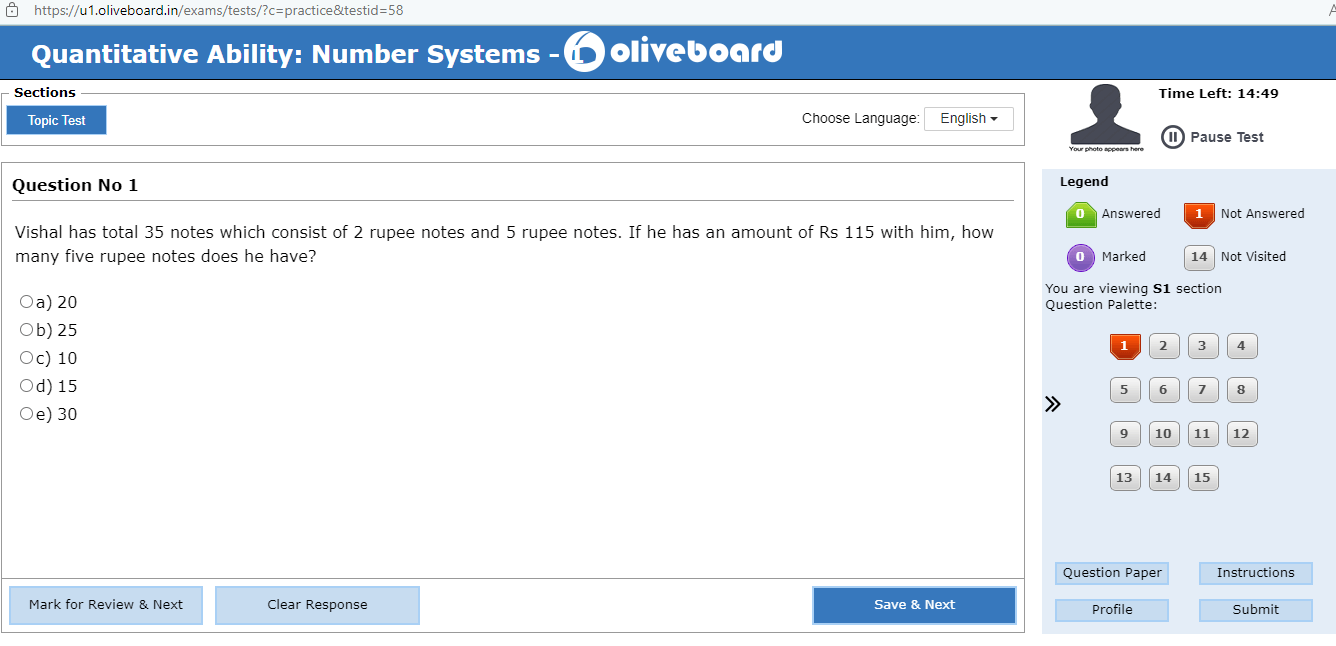 Advanced Analytics aka Your AI Coach
Here in Oliveboard, our AI works like a friend with whom you'll actually study, like your coach who guides you to achieve more. How does that work, you may ask. Well, when you attempt one of the mock tests, our AI Coach will automatically analyze your performance, your strong areas and weak spots as well. 
That is not all! After analyzing your performance, it will suggest videos and courses which you can take to improve your weak spots. By this way, you can actually see improved results through your online exam preparation with Oliveboard.
4. Diverse Range in Mock Tests
Well, there are thousands of mock tests available across the internet. But Oliveboard has something very unique to offer. We have understood the fact that every aspirant is different and has its own online exam preparation technique. Oliveboard offers various types of Mock Tests, not just limited to a simple exam pattern type mock test.
Sectional Tests
Oliveboard has sectional mock test viz English, Reasoning, Quantitative Aptitude and Data Interpretation. You can attempt these sectional mock tests and focus on your weak areas. Through this way, you can keep a check on your preparation strategy as well.
Speed Improvement Tests
Tired of not completing your exam on time? Want to improve your time management skills? Say no more. Oliveboard has got you covered. Attempt speed improvement tests provided on Oliveboard platform and improve your speed in any topic or section.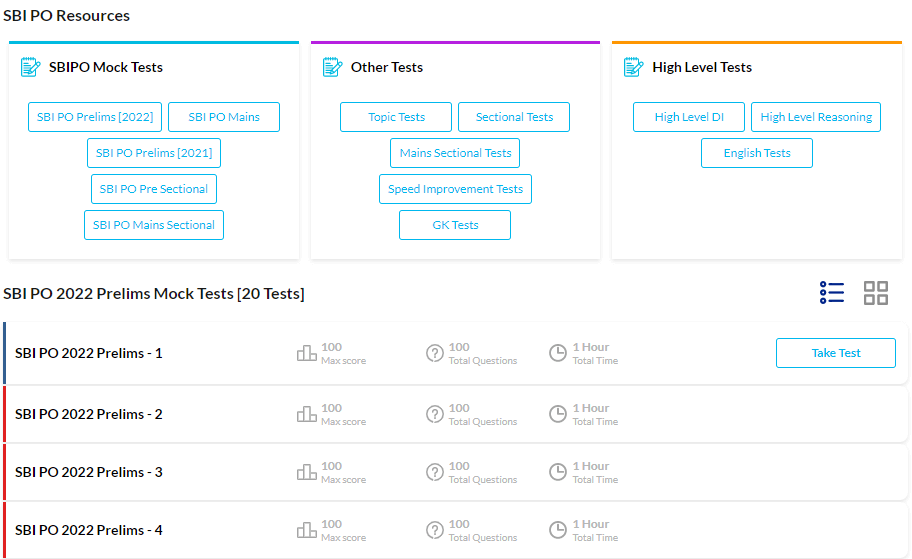 High level DI, Reasoning & English Test
One thing Oliveboard loves is to provide high quality content and mock tests to aspirants for major exams in the country. Be it SBI PO, IBPS Clerk, JAIIB or any other exam, you'll always be amazed to see the types of questions and question pattern in our mock tests especially for DI, Reasoning and English section.
Topic Tests
Just finished "Spot the Error" topic in English and want to practice only that topic? Oliveboard has got you covered by providing you Topic Mock Tests. We cover a range of topics for all the sections. All you need to do is register with us and get quality mock tests right in front of your screen.
With these wide variety of mock tests, online exam preparation has never been easier. We take pride in our well-curated courses, top-class faculties and selection-oriented mock tests.
5. 500+ Important PDF Downloads and More
Does this platform provide you with enough chances to practice? Yes, of course, get a PDF for the important sessions and you can practice the questions to understand the topics and concepts. PDFs are like a bible to any aspirant. In Oliveboard, we have created hundreds of free eBooks and PDFs covering a wide variety of topics and examinations to help you ace your online exam preparation.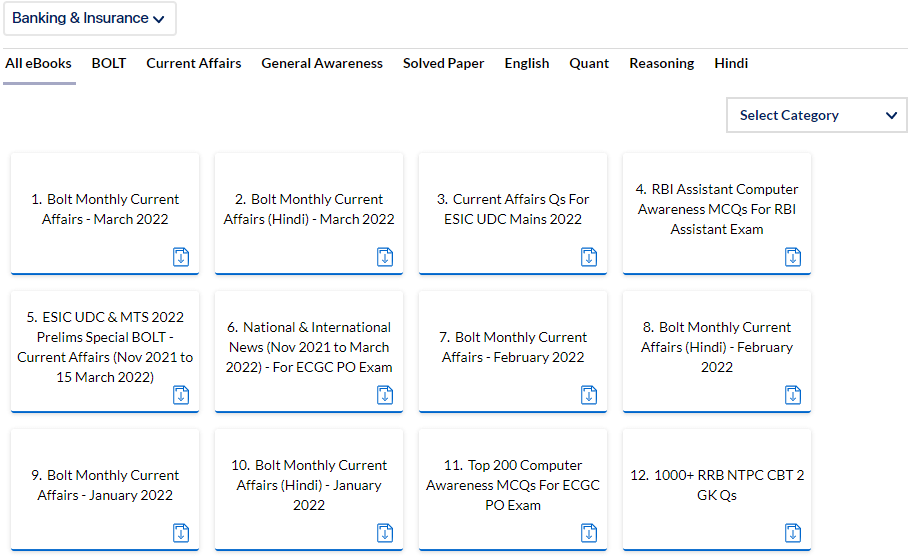 6. Structured Courses with Complete Study Plan
Here is a list of a few courses that are running on the app at present. Also, you can avail access to all the courses that have been completed:
DI Decoded
Complete Puzzles Batch
Complete Financial Market
…and much more!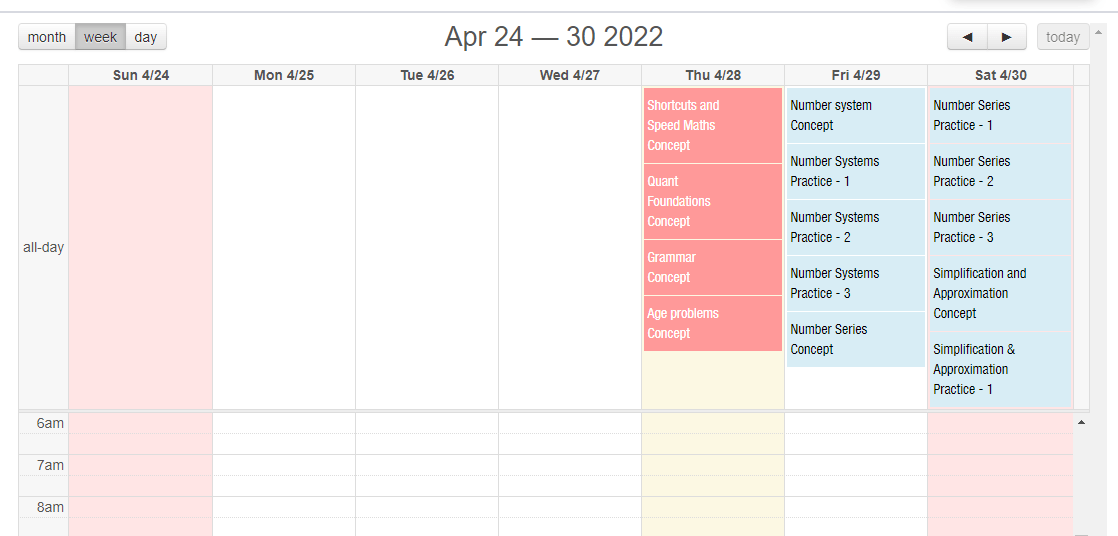 These courses are structured in such a way so as to cover every unique aspect required to cover the exam. One such important thing is the study plan. We help you with a guided plan on how you should approach your exam preparations.
7. Unlimited Variety: New Courses for Every Major Exam
Like we told you, we offer courses and mock tests for every major exam in India. When you purchase a course from Oliveboard, you not only get access to the course, you also get access to current affairs magazines, exclusive content to members, daily notifications and practice questions for the course as well.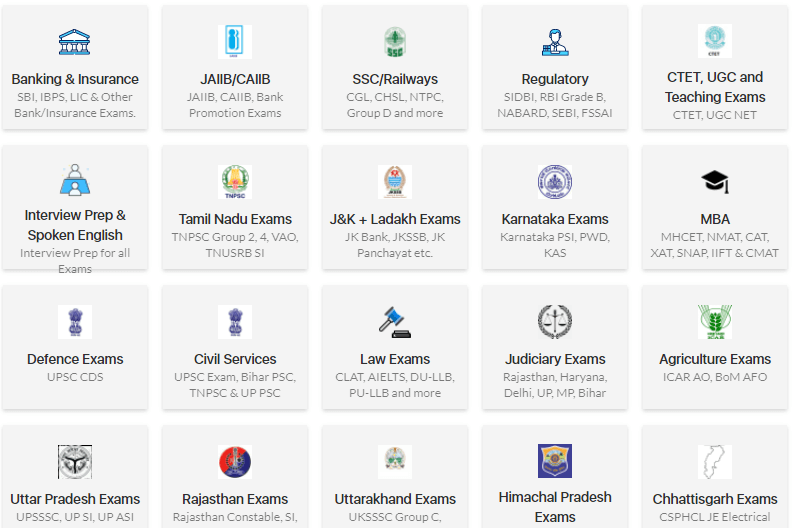 If this is not "Zyada ka Vaada", we don't know what is! Every course has a dedicated faculty team who are top of their field. So, no worries about changing teachers and uninteractive classes like other online exam preparation platforms.
8. Daily, Weekly & Monthly Current Affairs
A preparation is never complete without current affairs. It is the most important and scoring section of every exam. You can avail daily news and current affairs from Oliveboard platform. Not only that, watch TNA daily news and analysis on Youtube. You can check out Oliveboard's monthly current affairs magazine called Bolt and revise your monthly current affairs.
Topics covered in Bolt Current Affairs Magazine
Books & Authors

Appointments

Awards & Honors

National News

International News

Defence Services

Sports News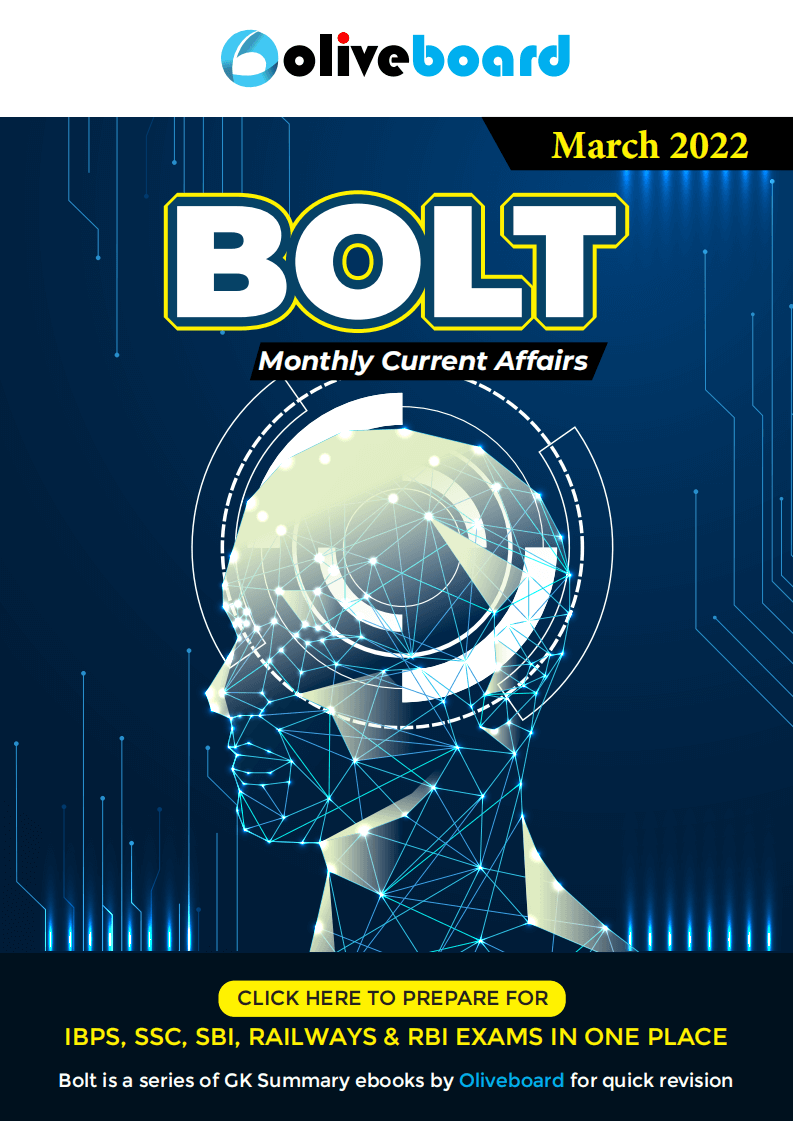 WordCloud – Interactive Way to Read Current Affairs
Oliveboard has a special feature for current affairs called WordCloud. In this feature, you will find all the trending words from the current affairs section. These words form a cloud. Once you click on the word, all the news related to that word will be shown to you. And wait, the words which have the most number of clicks become bigger. That's a really stormy feature!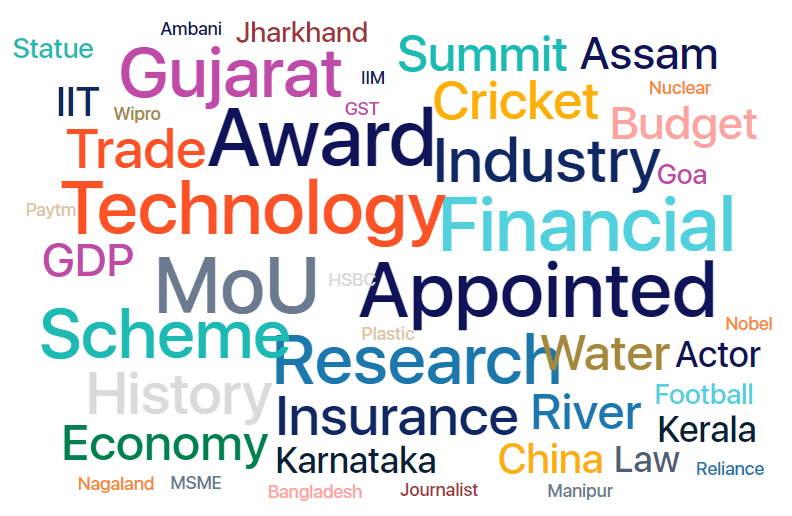 9. Discuss Forum
Isn't it fun to discuss with your peers and solve questions together? You can do the same on the Oliveboard Discuss Forum. Interact with thousands of aspirants like yourself. Daily questions and offers are posted there and you can solve the same on the platform as well.
In the Discuss Forum we have 6 exam categories:
Regulatory

SSC

Railways

Civil Services Examination

JAIIB/CAIIB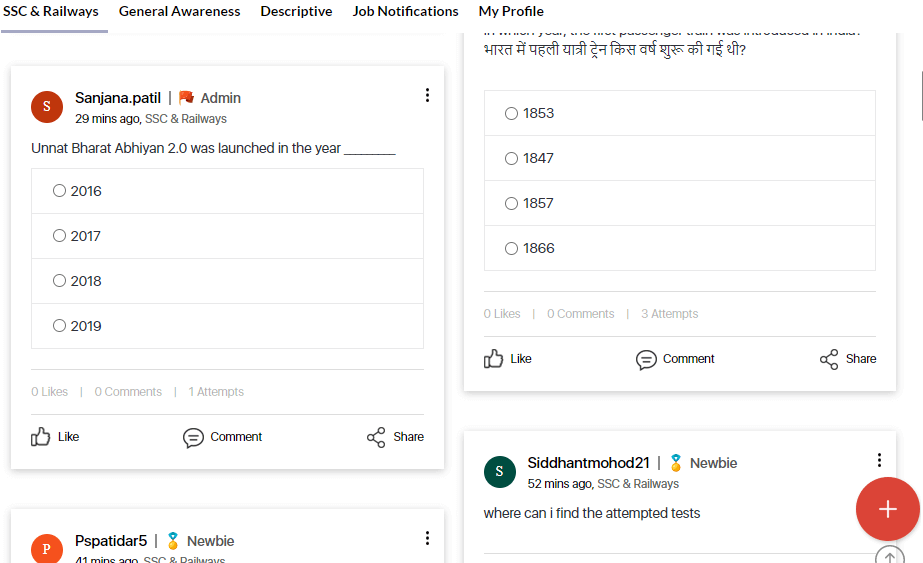 What can you do on the Discuss Forum?
Interact with your peers

Share strategies

Get notifications and exam alerts posted by Oliveboard

Ask Questions

Answer Questions

Practice together with other aspirants
Conclusion
We hope that you are convinced how Oliveboard is different and awesome from other online exam preparation platforms. We treat every aspirant like our own student and never fail to help our students in any way. We have got scholarships for students who want to achieve things but don't have enough resources. Oliveboard has even got Sales where it offers huge discounts on each of our courses. Light on your pockets but heavy on your selection! 
Still don't believe us? No worries. Listen to our students who have cleared multiple exams ranging from RBI Grade A, SBI PO & Clerk to SSC CGL & other exams. We share success stories every week, where you can learn and strategize your online exam preparation by taking notes from the successful candidates itself.

Oliveboard is a learning & practice platform for premier entrance exams. We have helped over 1 crore users since 2012 with their Bank, SSC, Railways, Insurance, Teaching and other competitive Exams preparation.