Retail Banking for JAIIB
Retail Banking for JAIIB – Retail banking refers to the banking services offered to individual customers, including savings and checking accounts, personal loans, credit cards, mortgages, and investment products. As a JAIIB candidate, it is essential to have a good understanding of the products and services offered by retail banks, the regulations governing retail banking, and the risks associated with retail banking. A sound knowledge of retail banking is crucial for aspiring bankers to serve customers effectively and contribute to the growth of the banking industry. Download Free Ebook for Retail Banking for JAIIB here.
Download the E-book of Retail Banking for JAIIB:
Sneak-Peek into the E-book: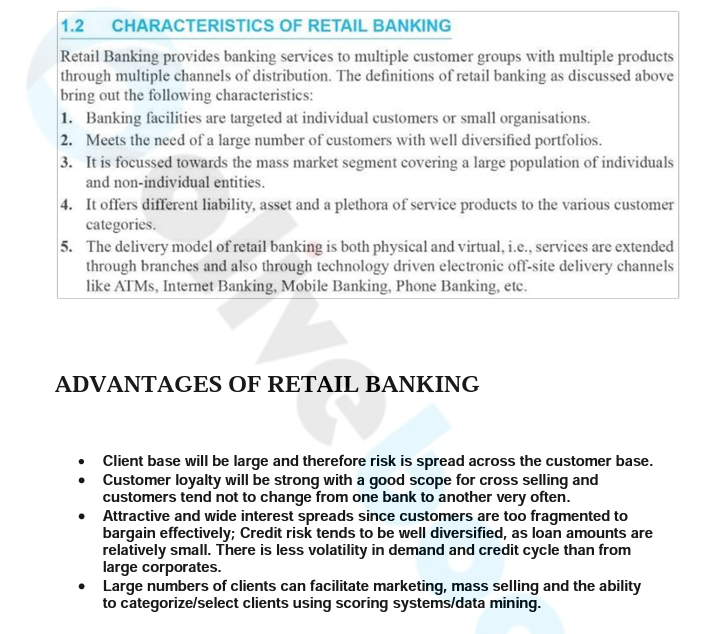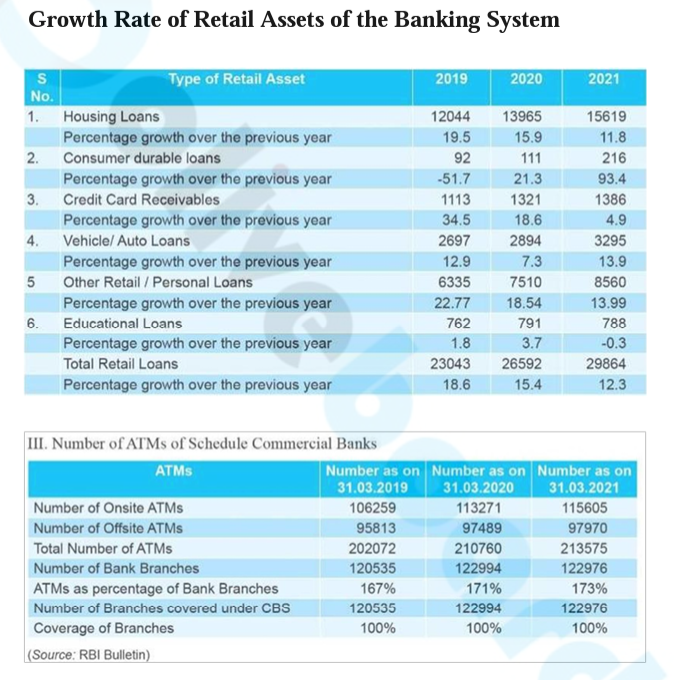 How to download the Free E-book?
1: Click on the download link.You will be taken to Oliveboard's FREE E-Books Page.
2: Register/Login to the Free E-Books Page of Oliveboard (It is 100% free, You just enter your valid email ID and a password to be able to download the pdfs.
3: After Logging in, you will be able to download the free e-book by clicking on "click here" as shown in the snap below.
Retail Banking for JAIIB
What Does Retail Banking Provide?
Retail banking provides financial services to individual consumers rather than large institutions.
Services offered include savings and current accounts, mortgages, personal loans, debit or credit cards, and certificates of deposit (CDs).
Retail banks can be local community banks or the divisions of large commercial banks.
In the digital age, many fintech companies can provide all of the same services as retail banks through internet platforms and smartphone apps.
While retail banking services are provided to individuals in the general public, corporate banking services are only provided to small or large companies and corporate bodies.

ADVANTAGES OF RETAIL BANKING
Client base will be large and therefore risk is spread across the customer base.
Customer loyalty will be strong with a good scope for cross selling and customers tend not to change from one bank to another very often.
Attractive and wide interest spreads since customers are too fragmented to bargain effectively; Credit risk tends to be well diversified, as loan amounts are relatively small. There is less volatility in demand and credit cycle than from large corporates.
Large numbers of clients can facilitate marketing, mass selling and the ability to categorize/select clients using scoring systems/data mining.
CONSTRAINTS IN RETAIL BANKING
Problems in managing large numbers of clients, especially if the available IT systems are not sufficiently robust.
Rapid evolution of products can lead to IT complications.
The costs of maintaining branch networks and handling large numbers of low-value transactions tend to be relatively high. (For this reason, banks are encouraging clients to use cheaper distribution channels, such as ATMs, the mobile or the internet for these transactions and reserve the branches for higher value added transactions).
Any loss in faith in a particular bank can lead to sudden outflow of retail deposits resulting in collapse of the bank. This is called a bank run.
The competition is very fierce which may sometimes lead to unhealthy competition.
Conclusion
We hope this blog gave you a brief detail regarding retail banking for JAIIB E-Book. To read more such blogs, visit the Oliveboard website!
---
---
DOWNLOAD THE OLIVEBOARD APP FOR ON-THE-GO EXAM PREPARATION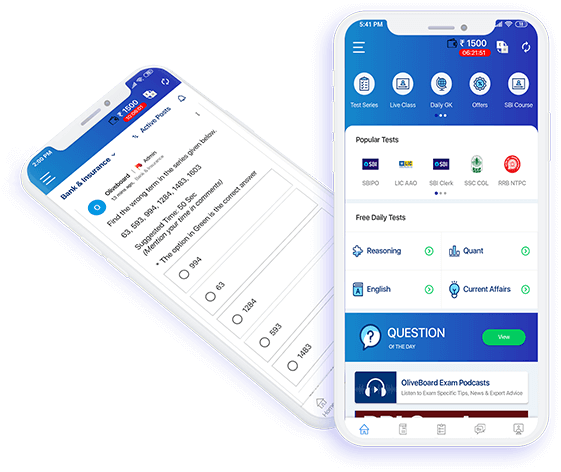 Video Lessons, Textual Lessons & Notes
Topic Tests covering all topics with detailed solutions
Sectional Tests for QA, DI, EL, LR
All India Mock Tests for performance analysis and all India percentile
General Knowledge (GK) Tests
Free videos, free mock tests, and free GK tests to evaluate course content before signing up!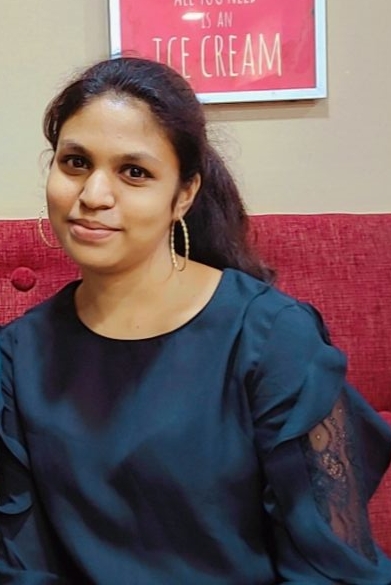 Hello there, Sindhuja here, I am content writer. I recently started working as an edtech writer for Oliveboard. "Knowledge is power," as quoted I will do everything in my power to provide you with the essential knowledge for government exams, which will undoubtedly help you prepare for your exams easily.