SBI Apprentice Salary 2023
SBI Apprentice Salary 2023: The State Bank of India conducts the SBI Apprentice recruitment every year. Candidates must be curious to know the pay scale and the description of the post of SBI Apprentice. This article provides all the details about the salary, job description, etc.
SBI Apprentice Salary Per Month
The apprentices are eligible for a stipend of Rs.15000/- per month as expected. The table below will give clear information about SBI Apprentice Monthly Salary Structure.
SBI Apprentice Salary in 1st Year, 2nd Year, 3rd Year and 5th Year
The training period lasts for only one year, meaning that there is no eligibility for an SBI Apprentice salary beyond the initial one-year training period. This implies that there won't be an SBI Apprentice salary after three years or an SBI Apprentice salary after five years.
SBI Apprentice Benefits
As per the notification of SBI, the selected SBI Apprentice are not eligible for any other allowance/ Benefit or any other additional Perks except their Stipend during 1 year of training.
SBI Apprentice Job Profile
The job profile that candidates clearing SBI Apprentice can expect is as follows-
Training: SBI Apprentices undergo comprehensive training in various aspects of banking, including customer service, banking operations, financial products, and services.
Assisting Customers: Apprentices are responsible for assisting customers with their banking needs, such as account opening, cash transactions, and resolving customer queries.
Documentation: They handle and maintain important documents, including account-related forms, KYC (Know Your Customer) documents, and transaction records.
Clerical Tasks: Apprentices may perform clerical tasks like data entry, record keeping, and maintaining registers.
Supporting Bank Operations: They support various banking operations, such as cash management, reconciliation, and maintaining ATM machines.
Learning and Development: Apprentices continuously learn and update their knowledge about banking regulations, policies, and procedures.
SBI Apprentice Career Prospects
The following are the career prospects for those clearing SBI Apprentice-
Skill Development: The SBI Apprentice program offers a platform for individuals to acquire essential banking skills, knowledge, and experience, which can be valuable for their future career in the banking industry.
Banking Job Opportunities: After completion of the apprenticeship, candidates may be considered for suitable vacancies in SBI or its associate banks based on their performance and availability of positions.
Competitive Exams: Apprentices can also appear for competitive exams conducted by SBI and other banking organizations, such as Probationary Officer (PO) exams, Clerk exams, or Specialist Officer (SO) exams, to secure permanent positions in the banking sector.
Career Growth: With experience and continuous learning, apprentices can progress in their career within the banking industry. They can take up roles like Assistant Manager, Branch Manager, or explore other specialized positions.
SBI Apprentice Salary 2023 – Frequently Asked Questions
Q1. What is the salary of an SBI Apprentice?
A1. The salary of an SBI Apprentice varies by location but generally ranges from INR 15,000 to INR 20,000 per month.
Q2. Do SBI Apprentices receive a stipend or salary?
A2. SBI Apprentices receive a monthly stipend rather than a full salary.
Q3. Is the SBI Apprentice salary fixed or variable?
A3. The SBI Apprentice stipend is fixed and does not typically include variable components.
Q4. Are there any performance-based incentives in SBI Apprentice salaries?
A4. SBI Apprentices may receive performance-based incentives in addition to their stipend.
Q5. Do SBI Apprentices receive any other benefits apart from their salary?
A5. SBI Apprentices may receive benefits such as medical insurance and travel allowances in addition to their stipend.
Q6. Is the SBI Apprentice salary different for different regions of India?
A6. Yes, the SBI Apprentice stipend may vary by region in India.
Q6. Is the SBI Apprentice program a permanent job?
Ans. No, the SBI Apprentice program is a training program and does not guarantee a permanent job. However, apprentices may be considered for suitable vacancies based on their performance and the availability of positions.
Q7. Are there any deductions from the SBI Apprentice salary?
A7. Deductions like taxes and Provident Fund (PF) are typically made from the SBI Apprentice stipend.
---
---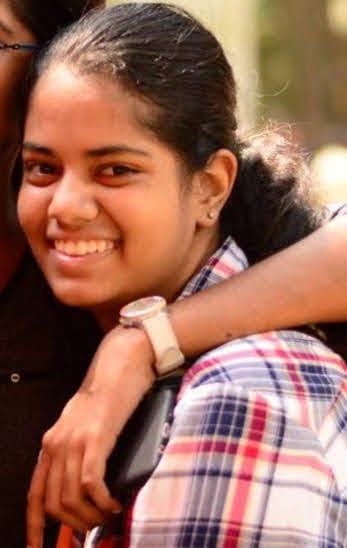 I write content to help people prepare for banking exams because I have experience as an aspirant myself. My goal is to provide accurate and easy-to-understand information for candidates. I cover various topics such as exam patterns, syllabus, study techniques, and time management to support those preparing for the exams. As a former aspirant turned content writer, I want to make the information accessible and helpful for others so that they can do well in their banking and government exams and achieve their goals.
  Oliveboard Live Courses & Mock Test Series