SBI CBO 2022 Shift Timings: The State Bank of India (SBI) will be conducting the Circle Based Officers exam on the 4th of December 2022. A total of 1422 vacancies are up for grabs. Candidates must be curious about the various exam day shift timings and instructions for SBI CBO 2022. So, we will provide detailed information on the SBI CBO 2022 Shift Timings in this blog.
SBI CBO 2022: Important Dates
First, let's take a look at the important dates in the SBI CBO schedule.
SBI CBO 2022: Shift Timings
The exam for SBI CBO 2022 will be held on 4th December 2022. Here is the tentative exam day schedule and timings.
| Shifts | Reporting Time | Timings |
| --- | --- | --- |
| Shift 1 | 8:30 AM | 9:00 AM – 11:30 PM |
| Shift 2 | 12:30 PM | 1 PM – 3:30 PM |
SBI CBO 2022 Admit Card
State Bank of India (SBI) Circle Based Officer (SBI CBO) Admit Card 2022-23 have been released on the SBI website. The SBI CBO 2022-23 exam is expected to be held on 4 December 2022. The SSC CBO admit card is out, and can be downloaded from the official website of SBI. You can also click on the link below to download the SBI CBO.
SBI CBO 2022-23 Admit Card Download Link
You can download the SBI CBO Call Letter from the direct link given below
The Bank releases separate call letters for the interview and the online exam stages of the SBI CBO Recruitment Process. The State Bank of India official website (sbi.co.in) also provides the link to download the SBI CBO Admit Card 2022-23. In this article, we have covered all the necessary details regarding SBI CBO Admit Card 2022-23.
| | |
| --- | --- |
| Commencement of Call letter Download | 18 – 11 – 2022 |
| Closure of Call letter Download | 04 – 12 – 2022 |
Exam Instructions
Here are some general instructions for candidates, based on the usual instructions for most exams. SBI CBO specific instructions will be mentioned in your admit card, so make sure to check those.
The call letter will contain the date, time, and venue address of the examination.
You should bring the Call Letter to the examination venue along with your recent passport-sized photograph without fail.
No use of calculators (separate or with a watch), books, notebooks or written notes, cell phones (with or without camera facility), or any other electronic device will be allowed during the examination.
It is essential that your call letter be affixed with a photograph. In addition, carry an original of any valid photo identity proof with a photocopy of said photo identity proof stapled to the call letter.
Make sure to carry a ballpoint pen. Sheets of paper will be provided.
Items NOT allowed in the Exam Hall
Stationery items like textual material (printed or written), bits of paper, Geometry/Pencil Box, Plastic Pouch, Calculator, Scale, Writing Pad, Pen Drives, Log Table, Electronic Pen/Scanner.
Communication devices like Mobile Phone, Bluetooth, Earphones, Microphone, Pager, Health Band, etc.
Other items like Goggles, Handbags, Hair-pin, Hair-band, Belt, Cap, Any watch/Wrist Watch, Cameras.
Any metallic items.
Any eatable item opened or packed, water bottle (only transparent water bottle is allowed).
Items that could be used for unfair means for hiding communication devices like cameras, Bluetooth devices, etc.
Exam Pattern
SBI CBO Exam pattern consists of two parts:
Online and descriptive Test
Interview
Following the online and descriptive test, there will be a screening process to check the shortlisted candidate's eligibility for the post. The candidate needs to satisfy these criteria for selection.
SBI CBO Exam Pattern for Objective Test
Let's take a look at the exam pattern for the objective section of the SBI CBO 2022 written exam:
Time Limit- 120 minutes
Number of Questions- 120
Maximum Marks- 120
| Name of Test | No of Questions | Max Marks | Duration |
| --- | --- | --- | --- |
| English Language | 30 | 30 | 30 mins |
| Banking Knowledge | 40 | 40 | 40 mins |
| General Awareness/Economy | 30 | 30 | 30 mins |
| Computer Aptitude | 20 | 20 | 20 mins |
| Total | 120 | 120 | 2 hours |
SBI CBO Exam Pattern For Descriptive Test
The descriptive Test for SBI CBO included Letter Writing and Essay Writing with the following time and marks distribution.
Time Limit- 30 minutes
Number of Questions- 02
Maximum Marks- 50
Descriptive Test
No of Questions
Max Marks
Duration
Letter Writing
1
25
30 min
Essay-250 words on banking related
1
25
Total
2
50
30 min
Wrong-answer penalties
In Objective Tests, there is no penalty for wrong answers. There is no negative marking for unanswered questions.
Screening for Interview
The online application and documents of the shortlisted candidates will be placed before a Screening Committee. The Screening Committee will cross-check the job profile submitted by the candidate to the job profile of the Scale-I Generalist Officer of the State Bank of India. If the candidate's job profile does not match that of the Scale – I Generalist Officer of SBI then the candidate's application will be summarily rejected. This decision will be final and binding for all candidates.
Candidates whose job profile and experience does match that of the Scale-I Generalist Officer of SBI will be shortlisted and called for the Interview.
Interview
The maximum score for the interview will be 50, and to be considered for final selection, the candidate must achieve the minimum qualifying score in the interview, which is decided by the Bank. Candidates in the 'OBC' category who qualify for an interview must submit an OBC certificate with the 'Non-Creamy Layer' clause. Candidates who have enrolled as OBC but have not submitted their OBC 'Non-Creamy Layer' certificate and have requested to be interviewed in the General category will not be entertained.
Final Selection
Candidates have to qualify both the Online Test and the Interview. The final selection is done with normalization of marks with a 75:25 weightage between the online test and the interview. The marks secured by the candidate in the online test out of 120 marks will be converted into out of 75. The marks for the interview out of 50 will be converted into out of 25. The final merit list (Circle wise and category-wise) is arrived at after aggregating (out of 100) converted marks of the Online Test and Interview. Selection will be made from the top-ranked candidates in the merit list prepared on Circle wise and Category wise.
SBI CBO 2022 Shift Timings: Conclusion
We hope that the blog has provided you with all the useful exam-specific information that you need. Wishing you the best of luck for the exam!
You can check out our YouTube channel for more information:
SBI CBO 2022 Shift Timings: Frequently Asked Questions
When will the SBI CBO Exam start?
Tentatively, there are two shifts for SBI CBO. The first shift would start at 8:30 AM and the second shift at 1 PM.
How many shifts will SBI CBO have?
SBI CBO will tentatively have 2 shifts.
When will the SBI CBO exam be held?
The SBI CBO exam will be held on the 4th of December 2022.
DOWNLOAD THE OLIVEBOARD APP FOR ON-THE-GO EXAM PREPARATION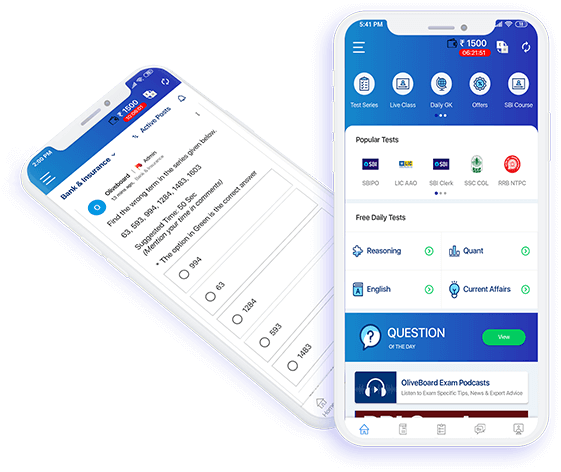 Video Lessons, Textual Lessons & Notes
Topic Tests covering all topics with detailed solutions
Sectional Tests for QA, DI, EL, LR
All India Mock Tests for performance analysis and all India percentile
General Knowledge (GK) Tests
Free videos, free mock tests, and free GK tests to evaluate course content before signing up!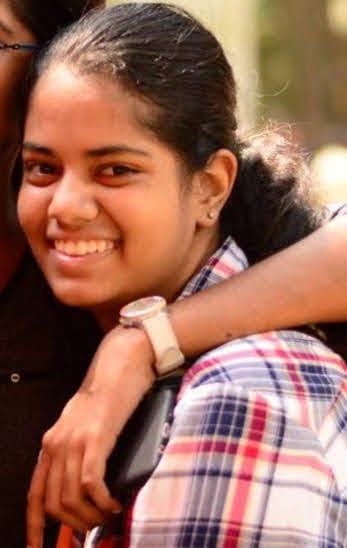 Recently started writing about bank and government exam preparation. As an aspirant myself, I have insight into various aspects of preparation. I make use of these insights to provide quality preparation content from the standpoint of an aspirant. Providing accurate information on various exams with convenience to the candidate is what I hope to achieve.