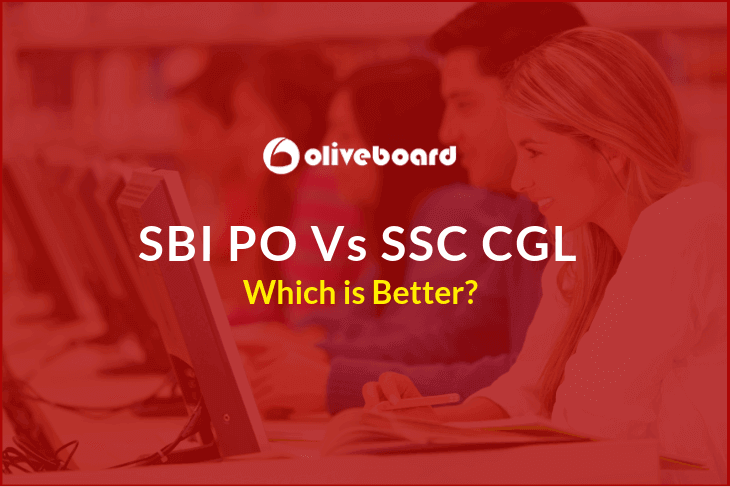 Adopting the right career path, and thus choice of the suitable courses and appearing for the right examinations are crucial decisions that bear the potential to change our lives. We have observed a handful number of students and other professionals pondering and contemplating over the choice of examinations,like SBI PO Vs SSC CGL Job Comparison. If you are a government job aspirant, then thought of comparing SBI PO vs SSC CGL must have crossed your mind. We, at Oliveboard are here to help you with the same. In this video, we cover a brief comparative study of SBI PO vs SSC CGL, we would look into a couple of crucial factors like SELECTION PROCESS, JOB PROFILE, SALARY STRUCTURE, CAREER GROWTH, WORK PRESSURE, POSTING/TRANSFER, BOND.
SBI PO Vs SSC CGL | Job Comparison | Which Is Better For You? 
Take Mock Test From Oliveboard
Wondering how you would perform in the real exam? Well, now you can check it right away! Attempt the Oliveboard Free All-India Mock Test that's been taken by thousands of aspirants already to see where you stand.
To receive preparation material along with other relevant helpful content for your banking and government examinations, subscribe to the Oliveboard's YouTube channel and you may click here to subscribe.
Alternatively, you can also download the Oliveboard Mobile App for free study material and other latest updates.
Happy Learning from Oliveboard!