SkillVertex Courses by Oliveboard: Oliveboard has long since been a great platform for exam preparation. Now, Oliveboard brings to you courses from SkillVertex. Not only will you gain skills to help with your exam prep, but you can also use these courses to kick-start your career! This blog will tell you all about the SkillVertex courses that Oliveboard offers and the benefits you get.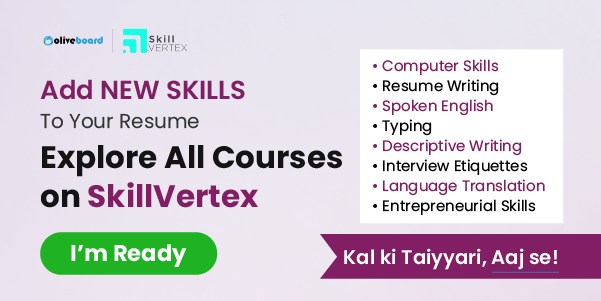 SkillVertex Courses by Oliveboard: An Overview
Skills are something everyone develops as they study and grow. Deciding on a career path as we reach college and graduation is not easy for most. In such a case, it is always a good idea to work on skills that will help you add to your chosen career path or help you find one.
Oliveboard understands the requirement to improve one's skill set and to find ways to boost your chances of employability. Hence, we present these amazing courses to give you the launch pad you need for your career.
These courses are targeted not just at those who wish to enhance their skill set but also at exam aspirants! From typing to descriptive writing, you can improve your performance in a number of government and banking exams as well.
What courses do we provide?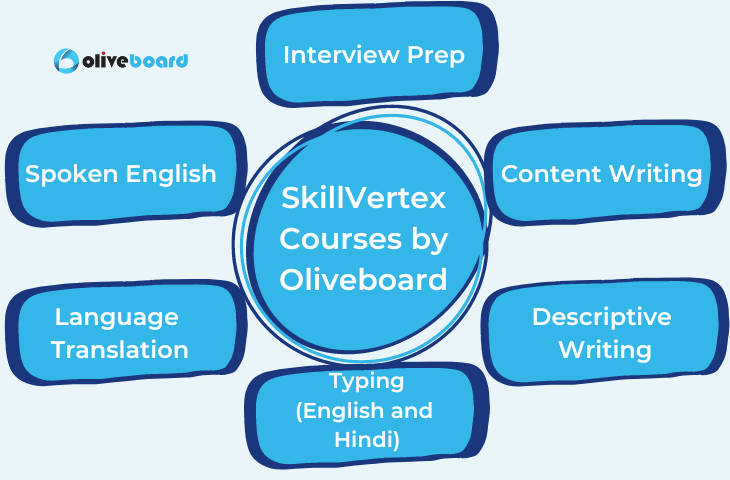 SkillVertex offers the following courses:
Spoken English
Language Translation (English to Hindi and vice-versa)
Typing (English and Hindi)
Content Writing
Descriptive Writing
Interview Preparation
1. Spoken English
It is an undeniable fact that knowing the English Language is a must. Even this blog is in English. However, reading and writing a language is different from speaking it. People who are confident about reading and writing in English may not be as confident about speaking it.
That's where we come in! Oliveboard's SkillVertex Spoken English course is your savior. You will be taught the basics of speaking, pronunciation, grammar, etc. You will be fluent in English in just a few weeks. Let's take a look at the various ways in which the SkillVertex Spoken English course will benefit you.
SkillVertex Courses by Oliveboard: Spoken English Course Overview
40 Hours of Complete Coverage
Focus on Pronunciation
Session wise Assignments
Course Completion Certificate
Delivered in English
Course Syllabus:
How To Learn English?
Correct Listening & Pronunciation
Present Indefinite Tense (Affirmative Sentences)
Present Continuous & Perfect Tense
Present Indefinite Mix ( Affirmative + Negative + Interrogative)
Present Indefinite + Vocabulary
Present Continuous + Present Perfect
Present Indefinite (Affirmative + Negative)
Practise Session
WH Family (Indefinite + Continous + Perfect )
Practise Session: Past Indefinite Tense
Present Indefinite + Past Indefinite Mix
Full Past Indefinite Tense
WH Family (With All Structure)
Use Of Can + Vocabulary + Practice
Use Of Should + Vocabulary + Practice
Future Indefinite
Practise Session
Usage of How & Who
Past Indefinite Vs Present Perfect
Practice Session: Past Indefinite & Present Perfect
Introduction to Language
Daily Use English
Use of Should Have & Do
Have To / Has To
Use Of USED TO (Model)
Daily Use Sentences
Is / Am / Are + Past Participle Was / Were
What All + Who All + Where All
Use Of Be + Voice Modulation + Daily Use Structure
Use Of Expressions
Get It Done
MAKE Causative Verb
2. Language Translation
Translation refers to the process of converting content in one language into another. This requires an in-depth understanding and knowledge of both languages since the meaning of the content has to be preserved. In India, translators are mostly used to translate from English to the local language and vice-versa. Considering the language popularly used in Government, English-to-Hindi translation and Hindi-to-English translation are very useful skills.
The knowledge of translation isn't useful just as a skill, however. Exams like SSC JHT require candidates to have proper knowledge and certification of translation. This means that translating can also help aspirants of such exams. Which is the purpose of Oliveboard's SkillVertex Translation Course.
SkillVertex Courses by Oliveboard: Basics of Language Translation Course Overview
5+ Hours of Video Classes
English-Hindi Translation for Government Exams
Assignments & Skill Assessment Tests
Course Completion Certificate
Course Syllabus:
What is Translation?
Types of Translation
Difference between Translation and Interpretation
Translation: Theory and Tradition
Lingual & Socio-cultural References
Translation Process
Translation Methodology
Tools & Techniques
Assignment -1 (Descriptive PDF)
Assignment -2 (Descriptive PDF)
Assignment -3 (Descriptive PDF)
Test 1 (20 MCQs)
Test 2 (20 MCQs)
Test 3 (20 MCQs)
3. Typing (English and Hindi)
Typing is a skill that has grown in demand as computers and laptops have taken over workspaces. Good speed in typing is a must-have skill for anyone who works in data, content, and such content-driven industries. Especially in government agencies, posts like Translators, transcribers, etc require a higher than the average word-per-minute speed of typing. Any job nowadays, for that matter, from data to coding to content, requires familiarity with typing.
A number of jobs and positions also require bilingual typing. Hindi has a different format and procedure for this. Knowledge of the Hindi typing software and a good command of it will help boost your chances in a number of government and private sector jobs. For this reason, Oliveboard provides the SkillVertex Typing Course for English and Hindi. Start from the basics and gain mastery over the art of typing in either language. Let's take a look at what is on offer in Oliveboard's SkillVertex Typing Course.
I. Engish Typing Course – Course Overview
15+ Hours of Video Class
Typing Skills for Government Exams
Assignments for Practise
Course Completion Certificate
Course Syllabus
Here is the complete course syllabus for English Typing Course by Skillvertex.
Course Introduction
Typing Test in Government Exams
WPM & Keystrokes
Keyboard Hand & Finger Position
Middle Row Session
Upper Row Session
Bottom Row Session
Combination of All Rows
A to Z Typing
Sentence Typing
Usage of Backspace & Shift
Usage of Special Symbols & Codes
Usage of Numbers
0-25 WPM Practice
30-35 WPM Practice
Speed – Problem Solving Session
Accuracy- Problem Solving Session
Avoiding Double Pressing of Keys
Shift, Backspace & Speed
40-45 WPM Practice
Practice Session
Speed Typing- Mistakes to Avoid
Increasing Speed
How to Stay Concentrated while Typing?
Preparation for Exam with Timing
Typing Test- 45 WPM
Practice Sets
Online Typing Test
Typing with Accuracy
Course Conclusion
II. Hindi Typing Course – Couse Overview
15+ Hours of Video Class
Typing Skills for Government Exams
Assignments for practice
Course Completion Certificate
Course Syllabus
Course Introduction
About Hindi Keyboard
Typing Test in Government Exams
Rules in Typing
WPM & Keystrokes
Basic Row Information & Finger Position
Basic Row Lesson
Upper Row Lesson
Basic & Upper Row Lesson
Bottom Row Lesson
Usage of Shift Key
Usage of Shift Key across 3 Rows
Paragraph Typing
Matra
Matraya & a ki matra
Important Codes in Typing
Combination of All Mantras
Halant & au ki matra
Lesson 21 with Shift New Words
Attaining 20WPM Speed
Paragraph Practice (mixed)
Lesson on Typing Half Words
Lesson on Typing Different Half Words
Lesson on Typing Half & Full Words
Usage of Symbol Keys
Typing with Accuracy
Combination of 'Halant', 'Matra' & Rest
Usage of Shift in Bottom Row
Speed, Accuracy & Timing in Typing
Typing with Codes & Combination of Rows
Conclusion of Typing Theory
Usage of Shift & Symbols in Exams
Important Codes: Most Commonly Used Words
Practice – Speed 25 to 35 WPM
Practice – Speed 40 to 45 WPM
Practice – Speed 50+ WPM(pro level)
Perfect Paragraph Typing at Exam Hall
How to handle problems at Exam Hall
Typing without Fear
Accuracy in Typing Difficult & Lengthy Words
Points to Remember During Hindi Typing
4. Descriptive Writing
Writing is a skill that is essential for any person to interact, not just for work and career, but in society as a whole. A number of notices, correspondences, articles, etc are written. Writing helps in increasing a person's focus, especially on how they think and present their thoughts. This is particularly necessary for a number of career paths.
So it is no surprise that many exams have descriptive writing as a part of their exam. It helps gauge the candidate's thought processes, their coherency, and whether they have the ability to convince the reader of their point of view. Not just in exams, but from jobs like content writing and marketing, to even the upper levels of management, any efficient professional should be good with words.
With this need in mind, Oliveboard provides the SkillVertex Descriptive Writing course. It focuses on the basics of writing, the ways in which you can use the language to put across a point in an article, and how to not just write, but also read effectively. Of course, it will also cover the various types of descriptive writing that you are required to know. So let's take a look at the features of this course:
Descriptive and Letter Writing – Course Overview
5+ Hours of Video Class
Fundamentals of Writing
Format of Letters and Essays
Content Building
Structured Approach
Certificate of Completion
Course Syllabus:
Introduction – Writing Skills
Basic Grammar Rules
Spelling and Punctuation
Reading Effectively
Basic Writing Practice
Essay Writing
Letter Writing
Assignment: Grammar Rules
Assignment: Reading
Assignment: Basic Writing
Assignment: Essay
Assignment: Letter
5. Content Writing
Content is the order of the day. Particularly in marketing. Everywhere you look is content being packaged and repackaged to draw customers, leads, and sales. This is why the line of content writing is fast gaining traction. Writing content is not just about blogs and articles. It can be any content from scripts for ads and videos, product taglines, and social media posts – the list is endless.
A major part of content writing is creativity. You need to be able to present the same old content in a way that holds the attention of the reader. In the age of fast-scrolling social media, that is a difficult job. So the second major part of the field is being aware of what trends are gaining and what should be left behind. Internet research, the knowledge of how to bring your content to the top, how to analyze the way your content reaches your audience – all of this is a part of it.
Hence, Oliveboard's SkillVertex Content Writing Course. You will learn about blogging, internet research, SEO, analytics, marketing, etc. So whether you want to have freelance work as you prepare for an exam, or you want to delve into the world of content writing completely, this course is the best for you. Let's take a closer look at the curriculum you will follow:
SkillVertex Courses by Oliveboard: Freelance Content Writing Course Overview:
10 Hours of Video Classes
Fundamentals of Content Writing
Blogging Skills
Creative and Copy Writing
Writing for Digital Media
Topic-wise Assessment
Course Completion Certificate
Course Syllabus:
Fundamentals of writing content
Language Skills
Internet Research
Assignment: Research Exercise on a given topic
Data and Reporting
Editing Skills
Assignment: Editing a given passage
Generalist vs Specialist
Assignment: Writing exercise on general topic vs specific topic
Content Writing for Various Channels
Assignment: Channels and purpose
Part 1 Marketing Writing
Assignment: Content Writing- Social Media Captions
Part 2 Marketing Writing
Assignment: Content Writing – Ad Copies
Blogging 101
Assignment: Blog writing for Various niches
SEO Content writing
Assignment: Writing SEO Blogs and Description
Platforms to write
Assignment: Writing exercise on Blogger
Academic Writing
Content Mapping and Structuring
Assignment: Creating a content mapping for a specific topic
Copywriting
Creative writing
Assignment: Writing exercise on creative writing
Freelancing Basics
Finding International and domestic clients
6. Interview Preparation
What job doesn't have interviews? Most jobs actually have 2-3 rounds of interviews. An interview is a perfect way to know a lot about a candidate in a short time. From their command over expressing their thoughts to their dedication, an interview gives an insight into almost all aspects of a potential employee. However, interviews never have a set syllabus or a previous year's question bank. You cannot predict how an interview goes.
That also does not mean that you can't be well-prepared!
Oliveboard knows the importance of the interview round in bank and government exams. But not just those. The interview round for any job can be intimidating. And that's where the SkillVertex Interview Prep Course comes in. From points and lessons on how to present yourself and how to behave, to ideas on how to answer general and personal questions, the SkillVertex Interview Prep course is a perfect tool to ace your next interview. Let's see how:
SkillVertex Courses by Oliveboard: Interview Preparation Course Overview
15+ Hours of Video Class
Typing Skills for Government Exams
Assignments for Practice
Course Completion Certificate
Course Syllabus
How to make a Good First Impression?
Giving an Effective Introduction
Key Soft skills & Mannerisms
How to do Self SWOT Analysis?
How to Communicate your Hobbies?
How to Justify Gap years in an Interview?
Common HR Questions & How to Answer?
Common Situation-based Questions & How to Answer?
Last 3 years – Commonly asked Bank Interview Questions
How to tackle unknown areas?
General Awareness for Interviews
SkillVertex Courses by Oliveboard: Salient Features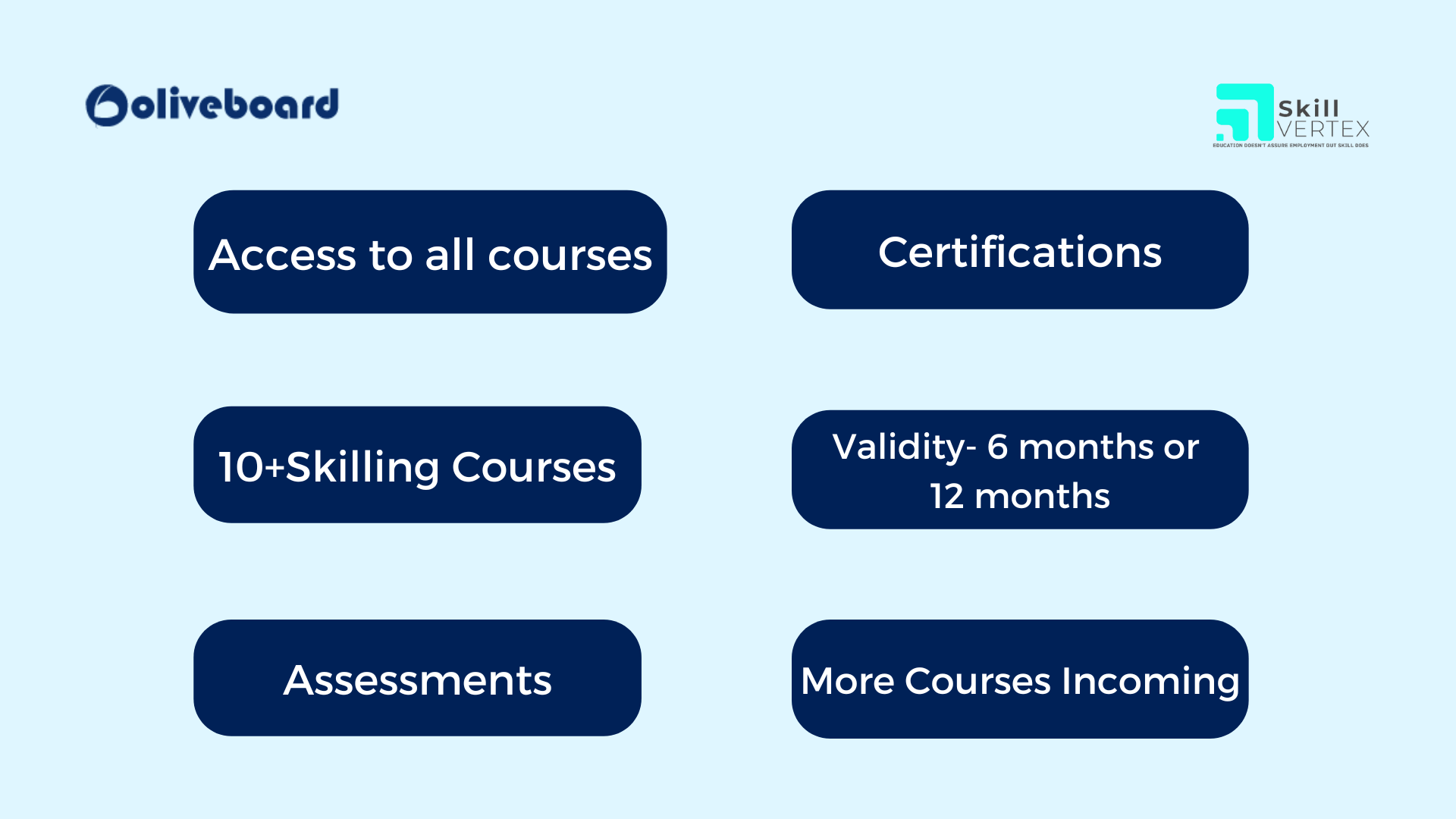 Access to all courses in Skill Vertex
Includes 10+ Skilling Courses
Includes Assessments for each course
Includes Certification for each course
Two options for validity – 6 months and 12 months
More courses are being added
SkillVertex Courses by Oliveboard: Conclusion
Finding your career path and being dedicated to it is a difficult journey. But adding skills to your resume is not just for jobs, but also enhances your way of living. From speaking to writing to typing, these skills are a great way to grow confident, efficient, and dependable.
These SkillVertex Courses by Oliveboard are a great way of adding value to yourself. Make sure to not miss out on this golden chance of learning to land your dream job!
SkillVertex Courses by Oliveboard: FAQs
What is SkillVertex?
SkillVertex is Oliveboard's one-stop upskilling platform to help you become the best version of yourself. Through SkillVertex – we aim to equip you with all the MUST-HAVE career skills like Spoken English, Interview Etiquette, Computer skills, Excel, Resume writing, and much more.
Will I be getting a Certificate at the end of each course?
Yes. On successful completion, certificates will be issued for the corresponding course. You should have completed at least 80% of the course (Video Classes), including the assignments, to be regarded for successful completion.
Can I watch the same course multiple times?
Yes, you can watch your courses any number of times within your validity period.
Will more courses be added to the offerings?
Yes, we will be adding more courses on an ongoing basis. Please check the upcoming courses section for more information.
Can I attempt an assessment test twice?
No, you can attempt an assessment test only once.
---
---
DOWNLOAD THE OLIVEBOARD APP FOR ON-THE-GO EXAM PREPARATION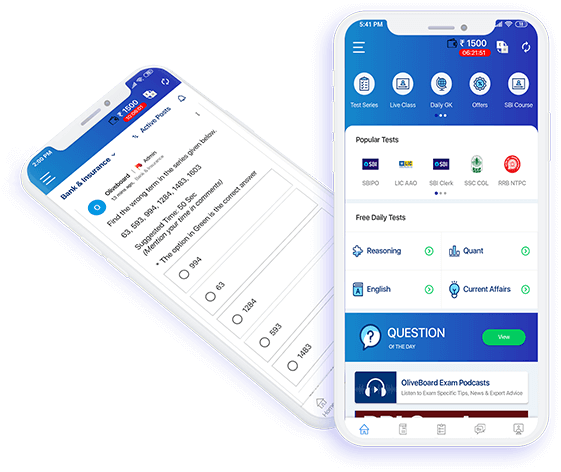 Video Lessons, Textual Lessons & Notes
Topic Tests covering all topics with detailed solutions
Sectional Tests for QA, DI, EL, LR
All India Mock Tests for performance analysis and all India percentile
General Knowledge (GK) Tests
Free videos, free mock tests, and free GK tests to evaluate course content before signing up!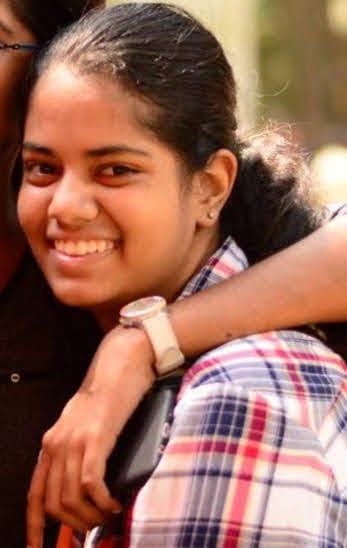 Recently started writing about bank and government exam preparation. As an aspirant myself, I have insight into various aspects of preparation. I make use of these insights to provide quality preparation content from the standpoint of an aspirant. Providing accurate information on various exams with convenience to the candidate is what I hope to achieve.