SSC constable exam date was recently announced to be conducted on November 16- December 15. Your preparation must be in full swing right now. To help you in your preparation, we bring to you a blog on "SSC Constable Important Questions"
Click on the link given to download the Free PDF
How to Download the Free Ebook PDF?
Click on the below-given download link. You will be taken to Oliveboard's FREE Ebooks Page. Alternately, you can download the Oliveboard Android App to access these on your smartphone.
Register/Login on to the Free E-Books Page of Oliveboard (It is 100% free, You just enter your valid email id and a password to be able to download the Monthly current affairs bolt).
Once logged in you'll see the message "Please click here to download the Free Ebook". Click on the message to download that particular ebook.
Sneek peek of free SSC Constable Important Questions Ebook
General Awareness
1.Who among the following Bhakti poets belong to Maharashtra?
A. Chaitanya
B. Tukaram
C. Shankar Dev
D. Dadu Dayal
Correct Answer: "B"
2. Where is the Tomb of Itimad-ud-daula situated, sometimes called baby taj?
A. Delhi
B. Agra
C. Lahore
D. Kabul
Correct Answer: "B"
3.Where was the First Buddhist Council held?
A. Rajgriha
B. Vaishali
C. Patliputra
D. Kundalvana, Kashmir
Correct Answer: "A"
4.Bhoota Kola is a spiritual folk dance practiced in the coastal districts of:
A. Kerala
B. Tamil Nadu
C. Karnataka
D. Andhra Pradesh
Correct Answer: "C"
5.National technology day is observed on :
A. 9 August
B. 8 September
C. 11 May
D. 17 May
Correct Answer: "C"
6.Fixation of price levels for wheat and rice by the commission for agricultural costs and prices is anexample of_____
A. Administered Price
B. Market Price
C. Control price
D. Support Price
Correct Answer: "D"
7.Who was the president of the constituent assembly?
A. B.R. Ambedkar
B. Rajendra Prasad
C. Alladi Krishnaswami Aiyer
D. Sarvepalli Radhakrishnan
Correct Answer: "B"
8.Who was the successor of Sher Shah Suri?
A. Adil Shah
B. Firoz Shah
C. Islam Shah
D. Sikander Shah
Correct Answer: "C"
9.India's first National Sports University has been launched in:
A. Sikkim
B. Manipur
C. Kerala
D. Punjab
Correct Answer: "B"
10.The first Union territory in India to run on 100% solar energy is __.
A. Andaman and Nicobar
B. Chandigarh
C. Puducherry
D. Diu
Correct Answer: "D"
11.An adult worker can work up to __ hrs in a day as per factories Act, 1948.
A. 8
B. 9
C. 10
D. 12
Correct Answer: "B"
12.In how many distinct dynasties Vijaynagar Empire can be divided?
A. 1
B. 4
C. 3
D. 2
Correct Answer: "B"
13.In which article of the Constitution of India the office of the Attorney General for India is provided?
A. Article 75
B. Article 76
C. Article 77
D. Article 78
Correct Answer: "B"
14.Question 70: Which part of the Constitution makes provisions with regard to the electoral system in India?
A. XI
B. XIV
C. XV
D. XX
Correct Answer: "C"
15.Blood Plasma with which among the following removed is called Serum?
A. Fibrin
B. Thrombin
C. Fibrinogen
D. Collagen
Correct Answer: "C"
16.The minimum rate at which the banks lend the money to their customers is:
A. Base Rate
B. Bank Rate
C. Repo Rate
D. SLR Rate
Correct Answer: "A"
17.Para swimmer recently became the 1st Divyang sportsperson of country to get prestigious Adventure Award.
A. Satyendra Singh
B. Virdhawal Khare
C. Shamsher Khan
D. Sandeep Sejwal
Correct Answer: "A"
18.Which river in India is known as the River of Sorrow?
A. Damodar River
B. Ganga River
C. Sindhu River
D. Periyar River
Correct Answer: "A"
19.Which is the mid layer of the earth?
A. Sial
B. Sima
C. Core
D. Mantle
Correct Answer: "D"
SSC Constable Important Questions – FAQs
1.How to download the SSC Constable Important Questions Ebook?
A. Click here to download the SSC Constable Important Questions Ebook
2. What topics are covered in the Ebook?
A. The Ebook lists questions on General awareness, English, Quantitative Aptitude and Reasoning.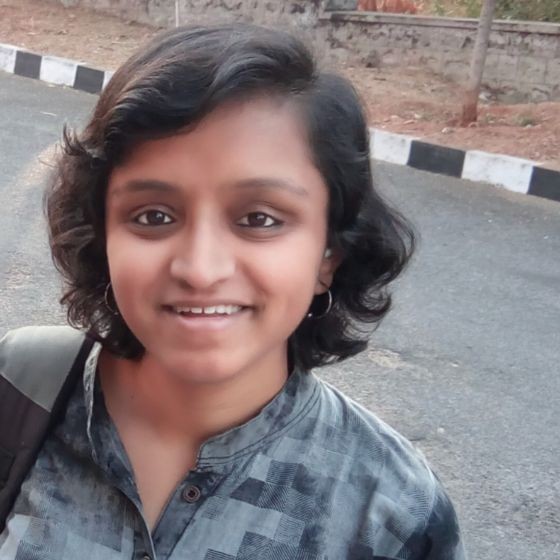 I have been creating exam related content for 3 years now. Having appeared for UPSC, SSC, Railway and Banking Exams myself, I understand and create relevant content, important from exams point of view. I am currently creating content for SSC, Railway, J&K and Law entrance exams. During my free time, I love bingewatching shows or read novels.
  Oliveboard Live Courses & Mock Test Series