Why to Apply for SSC CPO 2023?
The Staff Selection Commission conducts the SSC CPO (Central Police Organization) Exam to recruit Sub-inspectors, Assistant Sub-inspectors, and CAPFs (Central Armed Police Forces). These are security forces that form the backbone of our country and are responsible for maintaining law & order, peace, and harmony within the borders. They're protectors, who protect the people, laws, environment, and infrastructures of national importance. They're proactive and ensure the safety of our communities, cities, and towns, and prevent illegal smuggling, trafficking of kinds, crimes, and, cross-border illegal activities. Apart from the impressive job profile, know why to Apply For SSC CPO 2023 below.
8 Reasons to Apply for SSC CPO 2023
Check why to apply for SSC CPO 2023 below :
1. Great Salary & Perks
The posts under SSC CPO come under the Central Government and like most Central Government jobs, they have great salaries and perks like Dearness allowance, medical allowance, conveyance allowance, house rent allowance, top-of-the-line insurance, retirement benefits, etc. They're also entitled to the 13th-month salary by the Central Government.
| | |
| --- | --- |
| Post | Salary |
| Sub-Inspector in CAPFs (Group 'B', Non-Gazetted) | Rs. 35,400 – 1,12,400 |
| Sub-Inspector in Delhi Police (Male/Female) (Group 'C', Non-Gazetted) | Rs. 35,400 – 1,12,400 |
| Assistant Sub-Inspector in CISF (Group 'C', Non-Gazetted) | Rs. 29,200 – 92,300 |
2. Females are Encouraged To Take It Up
Due to the low number of female police officers, they're highly encouraged to take the SSC CPO exam to join the security forces and serve the country. The Government strives to have a workforce that reflects a good gender balance, and hence, provides the female candidates with special concessions during the Physical standard and endurance tests.
3. Work-Life Balance
Working as an Assistant Sub-inspector in CISF (Central Industrial Security Force) enables you to have a great work-life balance. CISF is responsible for providing security to important infrastructures of national interest like Seaports, Airports, Power plants, Government buildings, Heritage sites, Delhi Metro Rail Corporation, VIPs and managing disasters. The CISF Officers are provided with the best accommodation with great facilities and their postings are mostly in urban cities or nearby. CISF officers generally have a team working under them and also get to interact with PSU Officers for networking.
4. Prestigious & Reputed Job
It goes without saying, that serving the country, by protecting its people, borders, and infrastructure, from threat, is a highly prestigious job. It gains you great respect and recognition in the society. It is a highly respectable service that offers you a sense of pride and satisfaction to serve the country.
5. Challenging
With great power, comes great responsibilities. Serving in the police/army/other security forces not only comes with a lot of responsibility but also involves a lot of danger and uncertainty. The security forces never rest and are always combating criminals, preventing crimes, and protecting the border and infrastructure. It's quite a challenging job and it is not at all monotonous. There's also great adventure and thrill involved in serving what is considered the largest paramilitary force in India (CRPF).
6. Authority
Being in the police/army is not only highly rewarding but also gives you great power, executive authority, and social status. Police officers are authorized to give orders to maintain social balance.
7. Recognition
Working under the Central Reserve Police Force (CRPF), which is considered the largest paramilitary force in India, gives you great recognition. It is one of the toughest jobs with diverse challenges. You can be posted anywhere in India and will always be exposed to new and adventurous areas around the country. The nature of the job is dynamic and the promotions are faster.
8. Safeguarding Borders
The BSF (Border Security Force), SSB (Sashastra Suraksha Bal), and ITBPF (Indo-Tibetan Border Police Force) are the border guarding forces. They spend most of their time at borders, safeguarding the country and preventing illegal trafficking and smuggling of goods. They're extremely versatile and are always exposed to varied experiences in climate, people, topography, and, cultures.
9. Grab Free eBooks On Our Platform
You can download 200+ ebooks important for SSC, Banking, Railway, Insurance, and other government exams here.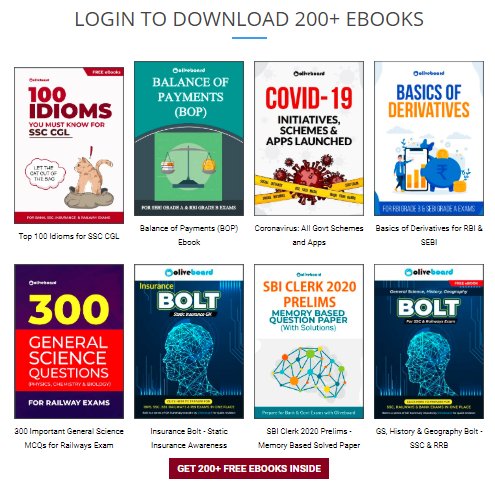 We hope this blog gave you a better understanding of the reasons to apply for the SSC CPO 2023. To read more such blogs, visit the Oliveboard website!
---
---
Frequently Asked Questions
Q.1 Why to apply for SSC CPO 2023?
Ans. Candidates can check the 8 best reasons to apply for the SSC CPO 2023 in this blog.
Q.2 When will the SSC CPO 2023 Exam be conducted?
Ans. SSC CPO 2023 Exam will be conducted from 3rd to 6th October 2023.

The most comprehensive online preparation portal for MBA, Banking and Government exams. Explore a range of mock tests and study material at www.oliveboard.in
  Oliveboard Live Courses & Mock Test Series