Read the success story of Khushboo, who failed in around 7 exams before getting success. She says the main thing about this journey is to keep yourself strong because there will be so many obstacles that you will be facing during your preparation.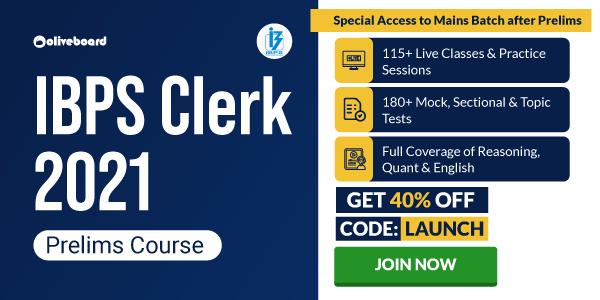 Register Here & Receive Daily Updates on Upcoming Exams & Courses
IBPS Clerk Exam 2021 Registration Starts on 7th Oct 2021, Already Registered Users Need Not Apply Again
IBPS has restarted the IBPS Clerk Recruitment process 2021 at ibps.in. Candidates who failed to register earlier will be able to register starting 7th Oct till 27th Oct 2021. The Ministry of Finance, Government of India has recommended that in all upcoming clerical recruitments for the 12 public sector banks and vacancies advertised henceforth, both Prelim & Main exams will be conducted in the 13 regional languages along with English & Hindi. This decision of holding clerical exams in regional languages will also apply to the future SBI vacancies.
A total of 5830 vacancies were released by the IBPS for 2021. Only tentative exam dates are released yet. Crack IBPS Clerk exam with the latest pattern mock test series and online courses on Oliveboard.
1. Success Story of Khushboo – An Inspiring Journey
Hello, I am Khushboo from Delhi. I completed my graduation in maths(h) from Delhi university in 2018. I had cleared the IBPS clerk in the UR category from the Delhi region.
But before tasting the sweetness of success I had to taste a lot of the sourness of failure. 
In 2018 –
Ibps PO/Clerk – Pre not cleared 
In 2019 –
LIC AAO/ADO-Pre cleared but failed in mains 
SBI PO/Clerk – Pre cleared but failed in mains 
EPFO ASO -Failed in Pre
CWC – Failed in Pre
 IBPS PO -Pre cleared but failed in mains 
FCI – Pre cleared but failed in mains
In 2020 –
 Finally cleared IBPS clerk and also cleared EPFO SSA pre/mains exam.
 I started my preparation in July 2018, firstly I went through all the topics, and then I used to work on my weak areas, however, you will find it difficult to work with a dedicated mind in your weak area but honestly, if you do it then the success is yours.
After that, I gave at least 1 mock test in 2 days for a pre and 1 mock test in a week for the mains exam. Mock tests play a vital role in this journey but the main thing is to analyze your mistakes honestly and work on it.
2. Section-wise Preparation Strategy
2.1 Reasoning Section Preparation Strategy
Do as much practice as you can but for mains, you should develop the ability so that you can decide which question to choose and which not to choose like, I choose the puzzle I want to attempt.
Prepare Now With Series of Free Mock Tests From Oliveboard
2.2 Quant Section Preparation Strategy
There are some DI that is easily doable. And also there are some questions that seem to be difficult in these sections but if you can resolve the logic behind it then it becomes the easiest. Here pre-exam is all about practice, and mains are all about your understanding.
2.3 English Section Preparation Strategy
Here your understanding skill plays a vital role, and also there are a lot of students (like me) who are not able to understand English very well but after reading the daily newspaper and by giving at least 1 daily quiz I was able to score good marks in this section.
2.4 GA Section Preparation Strategy
Write/learn current affairs on a daily basis and also try to give a daily quiz of the GA section because it will help you to recall things.
Prepare Current Affairs With Oliveboard's Month BOLT:
3. Few Tips To Aspirants
Remember: Mock tests along with previous year papers act as limbs of the preparation and play a vital role. You will get an intense idea about this exam. Initially, I lacked this method which was a big mistake I made in my previous attempts.
Here are some tips for aspirants:
Be regular
Solving as many mock tests as possible with deep analysis.
Understand yourself, like, in which area you can score more.
With these tips, you can achieve success in any exam.
4. Role of Oliveboard in Khushboo's Success
Honestly, I scored well in Reasoning and Maths, only because of Mukesh Sir and Chandan Sir. Their tips and tricks to solve any level of questions helped me a lot.
Not only this but also for the GA section, the monthly bolt of Oliveboard helped me a lot. As 80-90% of questions come from this bolt.
In the end, I would like to say that if you prepare yourself, you have the ability to be better than anyone else.
Register Now & Prepare for the Exam of Your Choice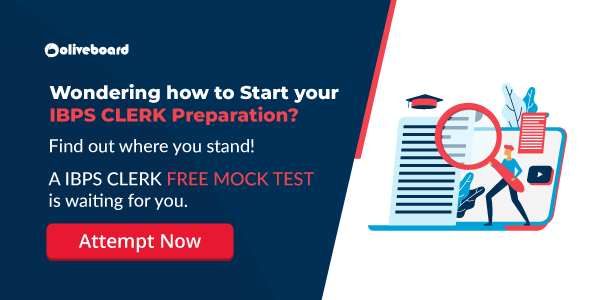 That brings us to the end of the Success Story of Khushboo. I hope you are inspired and motivated by her journey.  Follow her section-wise preparation tips and who knows the next success story could be yours. All the best for your Exam Preparation.
Also, Check: