Read the Success Story of Vishal Khanapure, who cleared SBI PO in the first attempt in 2019 with the help of a properly devised strategy and hard work. He believes that no matter how tough the competition is and whatever the number of vacancies is, one needs only one seat to get through the competition and it is very much possible with determination and strategic planning.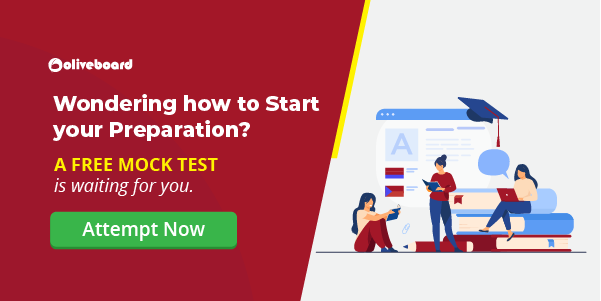 Inspiring Success Story Of Vishal Khanapure
Hey folks, I'm Vishal Khanapure from Karnataka. I did my Bachelor of Engineering in Mechanical from UVCE College, Bengaluru in 2018. I cleared SBI PO 2019 in my first attempt and which was my first ever bank exam.
I started my journey towards the banking industry by joining an institution where I got to know about the syllabus and of course few tips to crack where they taught me how to reduce our mental stress by seeing the number of vacancies and the number of applicants. The wonderful tip was "We need only one job among any number of vacancies"
My Section-Wise Exam Strategy:
Quantitative Aptitude 
First I had gone through Arihant Publications – Fast Track Objective Arithmetic book. I revised it twice but I did not observe much improvement.
Then, someone suggested that I should take mock tests regularly from Oliveboard, after a few days there was a huge improvement, both in my subject knowledge as well as in my speed.
Reasoning Ability
I read RS AGARWAL and along with this, I used to take OLIVEBOARD quizzes (free quizzes from the app).
After a few days when I got some grip on the subject, I started solving high-level puzzles from different sources as well.
English Language
The word English can be replaced by newspapers. I referred THE HINDU paper and used to read about 1hr (only editorial) and used to make notes of vocabs. Take Free English New Pattern Topic Tests to test your understanding of topic
Current Affairs
The best source is online weekly notes and Oliveboard mock test series.
For Static Gk and Banking Awareness, one can refer to the notes of Oliveboard free PDFs, especially Oliveboard's BOLT series.
Group Discussion
Collect at least  30-40 burning topics by searching for Group Discussion Ideas online.
How Oliveboard Ensured My Success?
I would like to thank Oliveboard as their notes, online classes and their suggestions helped me a lot to crack one of the toughest exams in our country. I purchased a mock test series from Oliveboard which made me feel confident by taking exams and analyzing them accordingly.
Want to crack SBI PO just like Vishal? Start Preparing now with a Free Mock Test
Expert Tips For Aspirants
My tip for the aspirants is don't try to guess the answers in any sections of the exam especially in the GA section as "accuracy is more important than number of attempts ". Why I told this is, In prelims- my attempts were 66 but got 72. In mains -my attempts were only 67 and now I'm sharing my success story here. So, good luck guys and remember, hard work pays off today or tomorrow.
This brings us to the end of the Success Story of Vishal Khanapure. We hope that this journey gives you motivation. Remember to take a free mock test to begin your preparations.
All the best for your Bank Exams Preparation.
Also, Check:

Oliveboard is a learning & practice platform for premier entrance exams. We have helped over 1 crore users since 2012 with their Bank, SSC, Railways, Insurance, Teaching and other competitive Exams preparation.