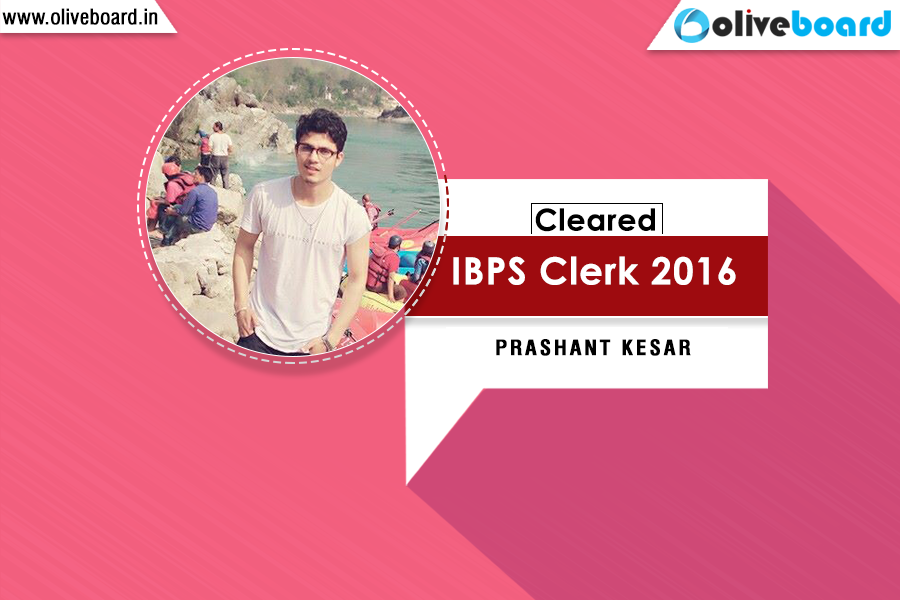 Prashant Kesar (Cleared IBPS Clerk 2016)
In his own words,
"I wanted to clear banking exams in 2015 but I could not find the suitable guidance for my preparation. I explored several online courses but I noticed that there was redundancy and most of the portals were repeating their questions. After a certain time, my growth became stagnant and I didn't know where to go.

Then a friend of mine told me about Oliveboard so I straightaway registered and I was amazed by the level of difficulty that Oliveboard offered in its Mock tests. I had attempted a couple of exams before but I was unable to clear them. After Oliveboard I got immense help. The mock test gives you a real time feel of answering an actual exam itself and the difficulty of questions are at par with the actual exams too. This comes handy when you're sitting for your exam and you don't feel the pressure because you've already been through a similar question pattern.

I strongly believe Oliveboard is doing great because once I registered for it, I did not have to bother about referring any other source for my preparation. The current affairs are timely updated on Oliveboard's portal as well. The only extra bit that I did was reading newspapers as it helps in improving English. Besides that, Oliveboard was the sole contributor. Thank you Oliveboard!"
Read more success stories.
The Takeaway: Practice difficult questions to get an edge over the actual exam.