TNUSRB SI Preparation strategy: The most important question in any TNUSRB SI aspirant's mind is 'How to start preparing for TNUSRB SI?' In this blog, we will answer all your questions regarding preparation for TNUSRB SI. We would jot down all the important pointers in this TNUSRB SI exam preparation guide for beginners so that you can prepare better to get into the State's police force. Let's get started.
TNUSRB SI Preparation Strategy for Beginners
Before you prepare for any competitive exam, you must be well aware of all the important pointers that you need to follow. This is also true for TNUSRB SI. Let us go through important pointers for your comprehensive TNUSRB SI preparation. 
I. How to Kick-start Your TNUSRB SI Preparation?
Before jumping on to the preparation strategy and study plan, we would like to emphasize that you should know the examination very well.
You should be thorough with these two things:
1. Exam Pattern + Syllabus:
The most common mistake that the aspirants do is that they directly dive deep into the preparations without even knowing the exam pattern and syllabus. You should by heart the exam syllabus.
Knowing the syllabus thoroughly helps you link any particular topic that you are reading or listening to, directly to the topics given in the syllabus.
Never make the mistake of going ahead with your preparations without knowing thoroughly about the exam pattern and syllabus.
2. Previous Year's Questions
Benefits of Analysing Past Years' Questions
Types of questions being asked.
Gives an idea of the repeatedly asked topics.
Weightage of current affairs & static topics.
---
Divide Your TNUSRB SI Written Exam Prep into these 3 Components :
Divide your TNUSRB SI Exam into the following components:
Written Exam – General Studies and Psychology (For Open and Departmental candidates)

Written Exam – Police subjects (For Departmental candidates)

Viva Voce
Visualise these components while preparing for TNUSRB SI. This is helpful in having an idea of which topics you have completed and the extent of your preparation. Dedicate appropriate time for each section in your preparation.
---
II. Important Preparation Pointers for Written Exam
The key to clearing the written exam is to dedicate equal importance to both General Studies and Psychology
GA should be studied in detail
Be thorough with all Psychology paper concepts
Revision is the key to getting the questions right
Written Exam – For General Studies
Prepare by giving Mock tests
Analyze the Mock Tests to know about and practice those areas that you are weak at. Keep your weekends for this.
Important Topics
Section

Important Topics

General Knowledge
[for Open (fresh) and departmental candidates]

General Science


Indian History
Geography
Indian Polity
Economics and Commerce
Current Affairs
Psychology
[for Open (Fresh) and departmental candidates]
Logical Analysis
Numerical Analysis
Communication Skills
Information Handling Ability
Mental Ability Test
Police subjects for the Departmental Candidates
PSO (Police Standing Order)
Police Administration
CrPC., IPC., and Evidence Act
How to Approach TNUSRB SI General Awareness?
Economy – For TNUSRB SI Preparation for Economy section, you can completely trust a book by the name "India Economy" by Sanjive Verma. It is a very comprehensive and concise book that will explain to you the concepts of Economy in a very basic language that is very easy to understand. If not you can go to Economy NCERT or TN textbooks for Classes 11th and 12th. 
Geography – You can pick General Knowledge books like Lucent or Arihant Publications and read the Geography section from them. For extensive preparations for the Geography section you can refer to Social Sciences NCERT books or TN textbooks from classes 7th to 10th and Geography NCERT or TN textbooks for classes 11th and 12th. This should suffice.
History – You can refer to NCERT Books or TN textbooks for Classes from 6th to 12th. It will help you with all the relevant information that is needed for the Exam. You can also refer Lucent's or Arihant's Book. 
Polity – One of the best books is M. Laxmikant. The book is a one-stop solution to all your Polity-related topics. Other than this you can also refer to NIOS Material for polity and Lucent or Arihant books for revision sake. You can refer to NCERT or TN textbook Polity textbooks of Class 11 and 12.
Science – For General Science, you can again refer to Science NCERTs or TN Science textbooks.
---
TNUSRB SI Current Affairs Preparation Strategy
Current Affairs forms a key component of the General Awareness section.
Preparation Pointers
In general, the current affairs (CA) for the last 6 months (from the date of the examination) should be prepared but high priority should be given to the last 3 months of CA. (also the last week before the exam). Give equal importance to Current Affairs of State.
Important Topics for Current Affairs
Current Affairs include the following:
Daily News

Static GK

Economic Survey

Union and State Budget

Census 2011

Government Schemes (Union & State Govt schemes)
How to Prepare?
Once you have understood the requirements of the exam, it is important that you read the current affairs based on that. You should know what to leave and what to study!
Understanding the PRIORITY. The 3 months prior to the exam are of great importance for current affairs.
Always be aware of the latest trends, the level of the question/areas from which questions are asked keep changing.
You can cover the current affairs on a daily basis or refer to the monthly capsules for your comprehensive coverage. Don't forget to practice a lot of current affairs MCQ for retention of what you have read.
REVISION is the KEY. Keep revising on a weekly basis so that your preparation is on point.
---
Revision
Keep reviewing your preparations by taking Mock Tests at frequent intervals. Keep revising the ESI & FM concepts so that you do not forget them.
We hope this gives you a fairly good idea about how to kick-start your TN SI preparation if you are a beginner. We will keep bringing you informative stuff. If you wish to get it on a regular basis, keep visiting Oliveboard. 
---
TNUSRB SI Complete Course details
Oliveboard's TNUSRB SI Course details is provided below :
The TNUSRB SI Test Series includes :
DOWNLOAD THE OLIVEBOARD APP FOR ON-THE-GO EXAM PREPARATION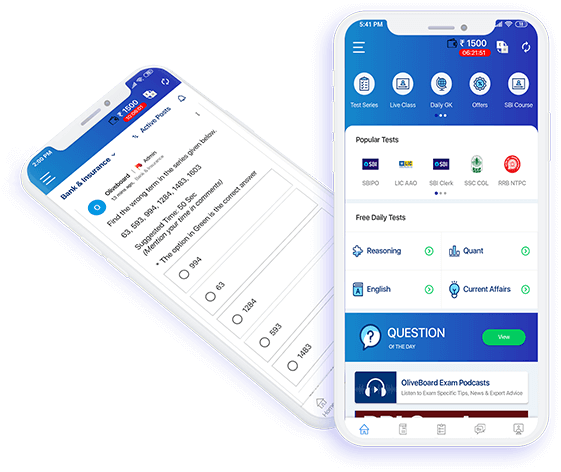 Video Lessons, Textual Lessons & Notes
Topic Tests covering all topics with detailed solutions
Sectional Tests for QA, DI, EL, LR
All India Mock Tests for performance analysis and all India percentile
General Knowledge (GK) Tests
Free videos, free mock tests, and free GK tests to evaluate course content before signing up!

Also Check:
Connect with us on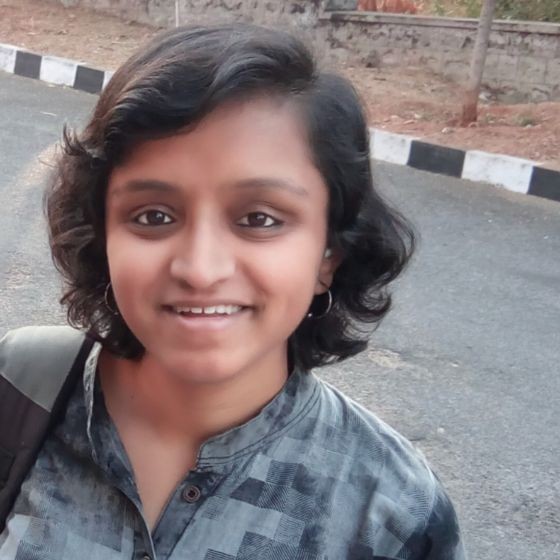 I have been creating exam related content for 3 years now. Having appeared for UPSC, SSC, Railway and Banking Exams myself, I understand and create relevant content, important from exams point of view. I am currently creating content for SSC, Railway, J&K and Law entrance exams. During my free time, I love bingewatching shows or read novels.
  Oliveboard Live Courses & Mock Test Series