Unsung Heroes of Freedom Struggle in India – India's independence is the result of many sacrifices and struggles. Without the contributions of the great freedom fighters, India's independence movement would not have been possible. Rani Laxmi Bai, Subhash Chandra Bose, Jawaharlal Nehru, Mahatma Gandhi, Bhagat Singh, and others were among the freedom fighters. Aside from these freedom fighters, many other fighters have given their lives for the country's independence.
unsung freedom fighters of India:
There are many unsung heroes of freedom struggle in India. Without their scarifies we would not have gotten this Independence. In memory of those hidden gems we share few of the unsung freedom fighters.
Thirupur Kumaran: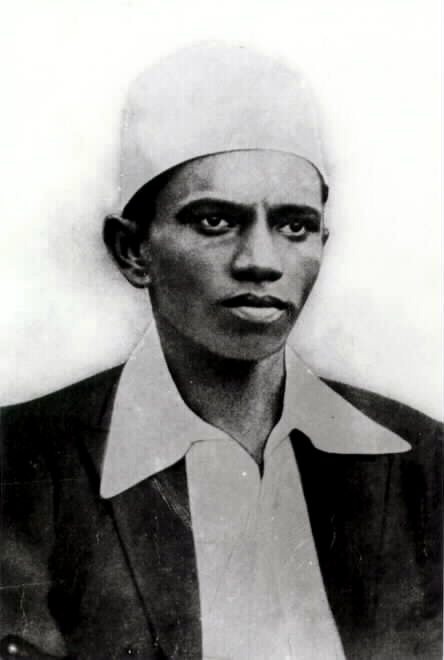 Tiruppur Kumaran, also known as Kumaran or Kumarasamy Mudaliyar, was an Indian revolutionary and freedom fighter who participated in India's independence movement. On October 4, 1904, he was born, and on January 11, 1932, he died. Kumarasamy Mudaliyar was born in Chennimalai, British India's Madras Presidency. His parents were Nachimuthu Mudaliyar and Karuppaayi. He founded the Desa Bandhu Youth Association and led anti-British protests.
On January 11, 1932, he died from wounds sustained during a police attack on the banks of the Noyyal River in Tiruppur while participating in a protest march against British authority. Kodi Katha Kumaran was given the nickname "Kumaran who protected the flag" because, at the time of his death, he was holding the Indian Nationalists' banner, which the British had forbidden.
Matangini Hazra: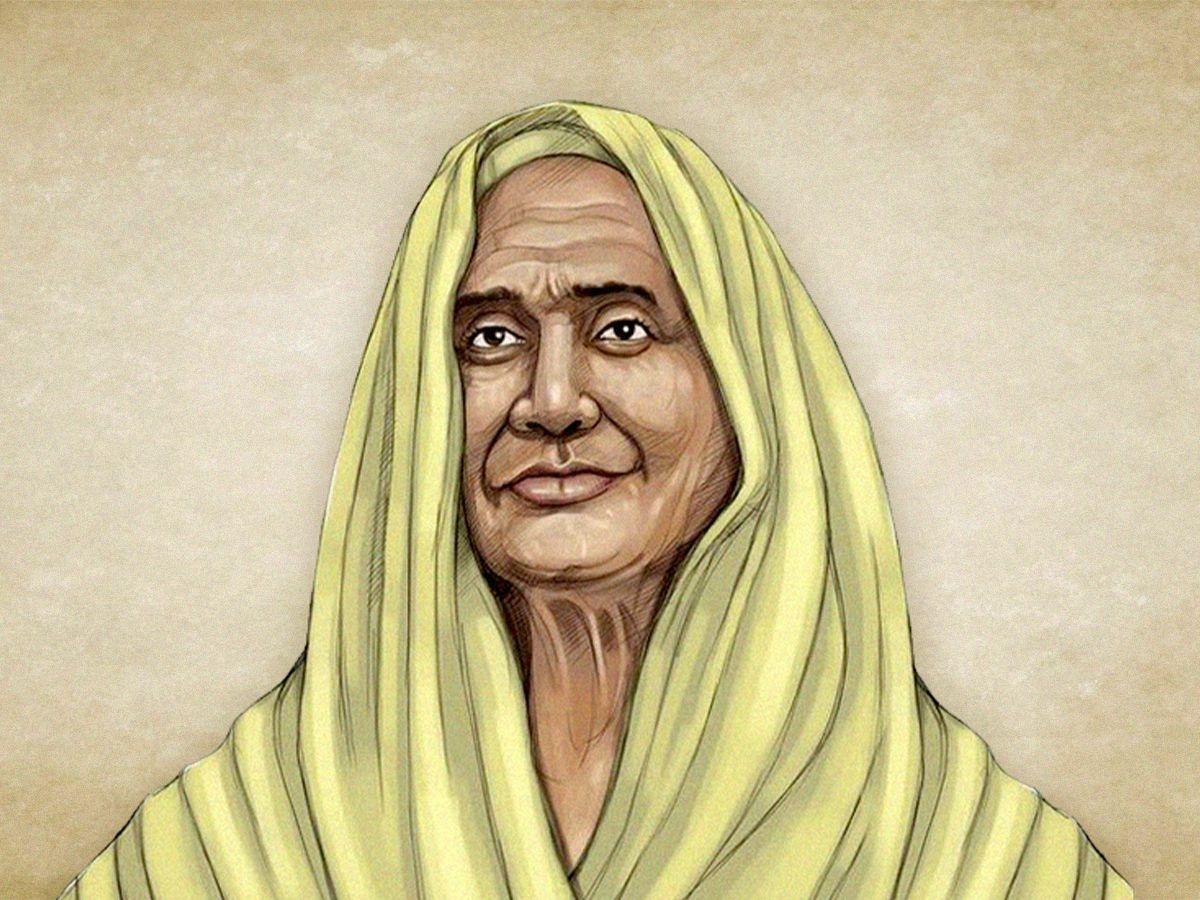 Matangini Hazra (19 October 1870 – 29 September 1942) was an Indian revolutionary who took part in the movement for Indian independence until she was shot and killed in front of the Tamluk Police Station on that date by British Indian police. She was jokingly referred to as Gandhi buri, which translates to "old woman Gandhi" in Bengali.
Kamaladevi Chattopadhyay: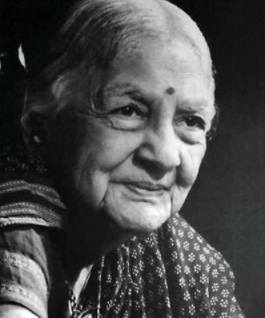 Kamaladevi Chattopadhyay was an Indian social reformer and freedom fighter who lived from 3 April 1903 to 29 October 1988. Her involvement in the Indian independence movement, her role in the revival of Indian handicrafts, handlooms, and theatre in independent India, and her pioneering work to improve the socioeconomic status of Indian women made her most famous. She was the first woman in India to run for office from the Madras Constituency, and while she lost, she paved the way for future female candidates.
Khudiram Bose: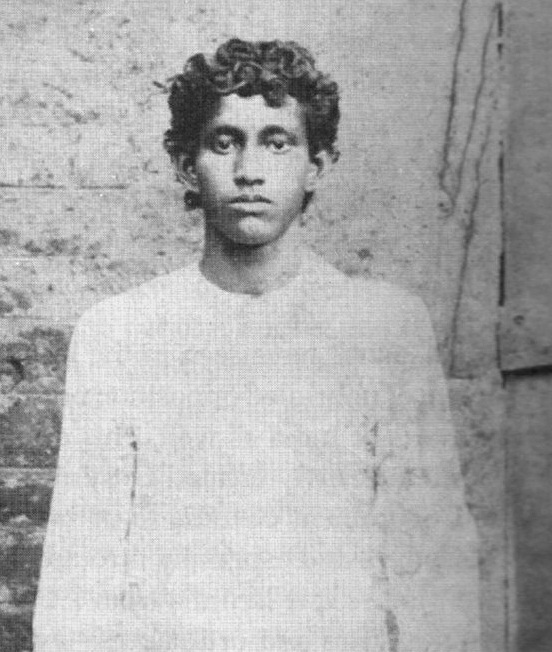 Khudiram Bose, also known as Khudiram Basu, was a Bengal Presidency Indian revolutionary who opposed British rule in India. He lived from December 3, 1889 to August 11, 1908. He and Prafulla Chaki were convicted and hanged in the Muzaffarpur Conspiracy Case, making him one of the victims of the young Indian Independence Movement.
Khudiram and Prafulla Chaki attempted to assassinate British Judge Douglas Kingsford by detonating bombs on the carriage they believed he was in. Magistrate Kingsford, on the other hand, was in a different carriage when the bombs exploded, killing two British women. Prafulla killed himself before being apprehended. Khudiram was arrested, tried for the murders of the two ladies, and eventually sentenced to death.
He was one of the first Indian insurgents to be hanged by the British in Bengal. When Khudiram was hanged at the age of 18 years, 8 months, 11 days, and 10 hours, he was India's second-youngest revolutionary.
Peer ALI Khan:
Peer Ali Khan, an Indian revolutionary and rebel who took part in the Indian independence movement, was born in 1812 and died on July 7, 1857. He was sentenced to death for his role in the 1857 independence struggle.
Khan, a bookbinder by trade, used to secretly deliver vital fliers, pamphlets, and coded signals to liberation fighters. He ran anti-British government campaigns on a regular basis. On July 4, 1857, he and his 33 followers were arrested. On July 7, 1857, Khan and 14 other rebels were executed in full view of the public by William Tayler, the commissioner of Patna at the time.
Aruna Asaf Ali: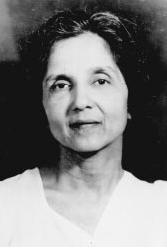 You may have heard of Aruna Asaf Ali, dubbed "The Grand Old Lady" of the freedom struggle. She is well-known for hoisting the Indian National Congress flag in Bombay's Gowalia Tank Maidan in support of the Quit India Movement. She was a female freedom fighter in India who took part in the Salt Satyagraha movement and other protest marches. Her significant presence in most freedom-fighting movements led to her imprisonment by the British government. She also went on a hunger strike to protest the mistreatment of Indian prisoners.
Veerapandiya kattabomman:

One of the first was Veerapandiya Kattabomman, an Indian liberation fighter from the late 1700s. He was a Palayakarar, a feudal ruler of a village. The Palayakarars, also known as Polygars, were chosen during the reign of the Vijayanagara Empire and later rose to power as independent kings under the Nawab of Arcot, a British East India Company friend. Veerapandiya Kattabomman was the Palayakarar of Tamil Nadu's Thoothukudi district. At the time, the Nawab granted the British permission to levy taxes on the Palayakarars because they had put him in a financial bind.
The British attempted to seize Fort Kattabomman. Despite holding the fort, Kattabomman and his forces realized they would be unable to repel British cannon fire. He then exited the fort through a secret tunnel and went into hiding.
However, when the British applied pressure, the Pudukottai king betrayed him, leading to his capture and subsequent public hanging in Thoothukudi on October 16, 1799. His audacity set an example for many future generations of young freedom fighters and helped lay the groundwork for the Indian freedom movement.
Satyawati Devi:
Satyawati Devi was a member of the Tarn Taran Punjabi Hindu family. Her birthday was February 28, 1905. She was the spouse of Lala Achint Ram, a Lahori independence fighter, and the mother of Krishan Kant, a former vice president of India. The wives, daughters, and sisters of many senior Congress leaders joined the Anti-Rowlatt Act agitation when it began in Punjab in 1919 and supported Mahatma Gandhi's policy of fasting and processions. Among them was Satyawati Devi. She organised picketing in front of shops selling imported products, attended meetings, and took part in processions during the Quit India Movement. She wed Lala Achint Ram, a follower of Gandhi and one of the architects of the Servants of People Society, in 1925.
Nirvair Singh:
The Jalandhar district's Pandori Nijjran hamlet was the hometown of Nirvair Singh. He was an active member of the Babbar Akali Movement.
Karam Singh Kandola:
Karam Singh was a native of the Jalandhar district's Kandola village. He was sentenced to 20 years in prison for taking part in the Babbar Akali Movement.
Gurdit Singh:
Gurdit Singh was a native of the Jalandhar village of Jandiala Manjaki. He participated actively in the Ghadar Party. In the Lahore Conspiracy Case, he was found guilty and sentenced to life in jail.
Essay on Unsung Heroes of Freedom Struggle:
Everyone in India is aware of the country's independence movement. The British were the most recent rulers of India, and they ruled for a long time. For a long time, India was colonised by the British, and freedom fighters had to dream of removing the British from the country and living a free life. The Indians faced numerous restrictions and lacked personal liberty. Many freedom fighters fought to eradicate the Sati Pratha from society. They fought for widows' rights and established a school for girls.
So, in order to help people live peacefully, India's freedom fighters banded together and pledged to save the Indian people. The charge to liberate India from the British Raj was led by Mahatma Gandhi, Jawaharlal Nehru, Subhas Chandra Bose, Bhagat Singh, Rani Laxmi Bai, and other well-known independence fighters.
Apart from these freedom fighters, there were others whose sole motivation was to free India from British rule. However, we are unfamiliar with their faces for a variety of reasons. They have sacrificed their lives and happiness in the hope of a better tomorrow. Among the faces are Birsa Munda, Kamala Das, Kamaladevi Chattopadhyay, Khudiram Bose, and others.
Their contributions must be valued in the same way that well-known freedom fighters' contributions are valued. We have somehow forgotten the faces of those who have contributed to the freedom struggle in the midst of these popular faces. It is now time to remember these people.
Unsung Heroes of Freedom Struggle Postcard Lines:
You fought for liberty and gave your life to free our country.
You persevered in the face of adversity and made sacrifices.
You fought back against injustice and inequality.
You stood up for the oppressed and downtrodden.
You spread the message of equality and love.
You never gave up and inspired others to fight for liberty as well.
You demonstrated what it truly means to be free.
Your bravery and conviction will be remembered forever.
Your legacy will live on in our hearts forever.
Thank you for making such an important contribution to India's freedom struggle.
Unsung Heroes of the Freedom Struggle Postcard 10 Lines in English:
Your efforts and sacrifices, unsung heroes of the freedom struggle, have not gone unnoticed.
You've been the unseen powerhouse behind the scenes, working tirelessly and selflessly for the greater good.
You have fought against oppression and injustice, putting your own lives in danger for the sake of liberty.
Your bravery and determination have inspired many, and your legacy will live on forever.
You have given us hope and pride in our country, as well as shown us the way forward to progress and development.
Your voices have been heard, and your stories will be passed down to future generations.
You have reminded us of the importance of standing up for what is right and the power of unity.
Your legacy will be remembered and honoured for centuries, and your name will be inscribed in the annals of time.
For your bravery and selflessness, we salute you, the unsung heroes of the freedom struggle.
May your unwavering efforts and sacrifices be remembered and celebrated for many years!
Unsung freedom fighters played a critical role in India's independence struggle. Despite the fact that they received no recognition for their efforts and sacrifices, they made significant contributions to the nation. Hope this article helps you get knowledge about the unsung heroes of India. For more information like this follow Oliveboard website.
---
---
DOWNLOAD THE OLIVEBOARD APP FOR ON-THE-GO EXAM PREPARATION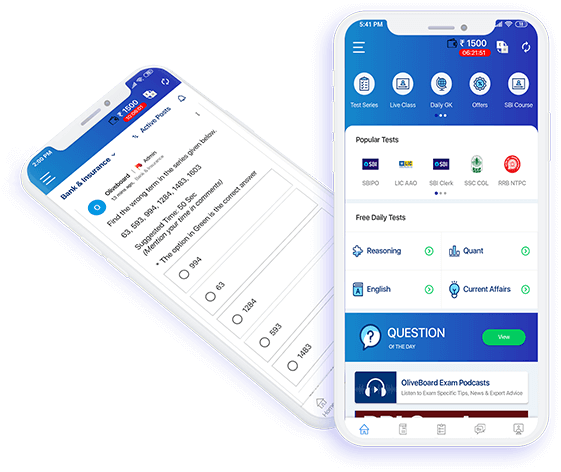 Video Lessons, Textual Lessons & Notes
Topic Tests covering all topics with detailed solutions
Sectional Tests for QA, DI, EL, LR
All India Mock Tests for performance analysis and all India percentile
General Knowledge (GK) Tests
Free videos, free mock tests, and free GK tests to evaluate course content before signing up!
Frequently Asked Question:
Who are the Unsung Freedom Struggle Heroes?
Many freedom fighters, such as Mahatma Gandhi and Jawaharlal Nehru, fought for India's independence. Still, we have forgotten about the other freedom fighters who fought for India and are known as Unsung Heroes of Freedom Struggles, such as Peer Ali Khan, Khudiram Bose, Birsa Munda, Kamala Das, Kamaladevi Chattopadhyay, Khudiram Bose, and others.
How many unsung heroes of the freedom struggle exist?
There are many unsung heroes of India's freedom struggle, and we cannot count them because everyone sacrificed a lot for what we live in, i.e. independent India. We have remembered and celebrated a few of them in this article.
Why are unsung heroes significant?
They may be the leaders whose ideals define the Indian value system at times. The Unsung Heroes Section is an attempt to recall and remember forgotten heroes of our freedom struggle, many of whom are renowned but unknown to the new generation.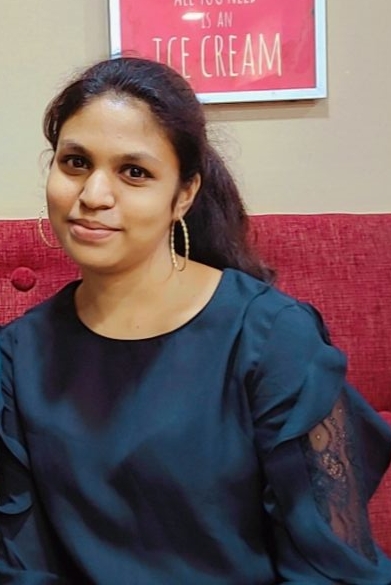 Hello there, Sindhuja here, I am content writer. I recently started working as an edtech writer for Oliveboard. "Knowledge is power," as quoted I will do everything in my power to provide you with the essential knowledge for government exams, which will undoubtedly help you prepare for your exams easily.