The UPSC's Civil Services Examination, held every year, is known to be one of the toughest examinations. UPSC will be conducting its Civil Services Preliminaries on October 10th, 2021. Prelims admit cards have already been released, and now the reverse countdown has begun. Despite the fact that UPSC Prelims is a qualifying round for mains, only about 2-3% of students qualify for mains while lakhs of students sit for this exam. Therefore, it becomes a very important part of the UPSC scheme of papers. Here we'll discuss the very important UPSC CSE last minute tips.
Even after many revision sessions, it is natural for aspirants to feel anxious right before an examination. There is always the fear of having missed something. The last few days before the preliminary exam are the best time to relax and revise. Do not let anxiety take over and let all your preparations go to waste. The UPSC IAS 2021 Prelims are just a few days away, so in this article we discuss last-minute tips for UPSC IAS 2021 aspirants. We discussed what you should do in the last few days, as well as on the day of the examination, to better prepare and perform at your best. Let's get started!
Last Minute Tips for UPSC CSE Prelims 2021
UPSC CSE Prelims is around the corner and the countdown has begun. There is a lot to revise and very little time left. This creates a lot of confusion, stress, and anxiety among the aspirants. Below-mentioned last-minute tips would help score better during the Prelims examination.
Do not stress
Do not get overwhelmed by the examination process. Trust yourself and your preparation before going to the exam hall. Remaining stress-free before the examination is essential to perform well during the exam. A clear and calm mind is better for logical thinking and analysis.
Correct your sleep cycle
During the last phase of prelims preparation, many aspirants tend to study late and alter their sleep schedule. It is essential to correct the cycle at least a week before the exam to keep the brain active during the examination hours. It is highly recommended to solve questions during the 10-12.00 AM slot to emulate the real exam timings.
Revise from the same source
It is recommended to revise the same source used during the preparation. Avoid reading/ revising from a new source. Play on your strengths. Avoid studying new areas in the last leg of the preparation.
Managing Time Effectively
Carefully manage the time during the last few days. List down things that needed to be revised. The list should consist of important and factual topics. Do not add all the topics to the list and make it lengthy. This will lead to anxiety. So, carefully select the topics to be revised.
Solve previous year UPSC prelims paper
Make sure you solve previous year's question papers. This will align your logical thinking as well as elimination strategy within the UPSC format.
CSAT is also the key
Some candidates tend to ignore CSAT. It is important to remember that CSAT is a qualifying paper. Work on CSAT strategy before the examination and not in the examination hall.
Have Enough Sleep
It is essential to have adequate sleep before the examination. This will help in the retention of what you have studied. It also prevents unnecessary anxiety.
Eat Nutritious Food
Eat healthy and light foods. This will keep the brain active and energetic throughout the revision sessions.
The key to your success in your studies is to manage your time well, and even more so when you are short on time. Syllabus is huge and one cannot revise the whole syllabus just before the competition. The most important aspect of this is to familiarize yourself with important topics from the exam-oriented approach in both Paper I (General Studies) and Paper II (Aptitude Test).
Finally, stay positive & Believe in Yourself. Trust that whatever you have planted will bloom as a beautiful garden.
We wish you all the best for the UPSC Prelims 2021.
DOWNLOAD THE OLIVEBOARD APP FOR ON-THE-GO EXAM PREPARATION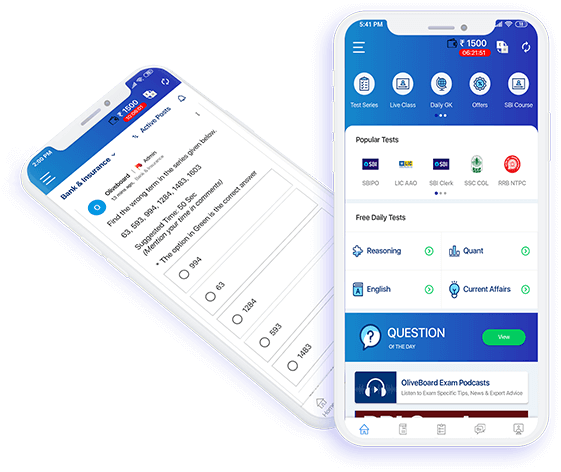 Video Lessons, Textual Lessons & Notes
Topic Tests covering all topics with detailed solutions
Sectional Tests for QA, DI, EL, LR
All India Mock Tests for performance analysis and all India percentile
General Knowledge (GK) Tests
Free videos, free mock tests, and free GK tests to evaluate course content before signing up!

Oliveboard is a learning & practice platform for premier entrance exams. We have helped over 1 crore users since 2012 with their Bank, SSC, Railways, Insurance, Teaching and other competitive Exams preparation.