When it comes to the most coveted jobs of our country, there are a few whose names pop up at the top. To name a few here they are, UPSC EPFO (Enforcement Officer), RBI Grade B officer & SEBI Grade A officer.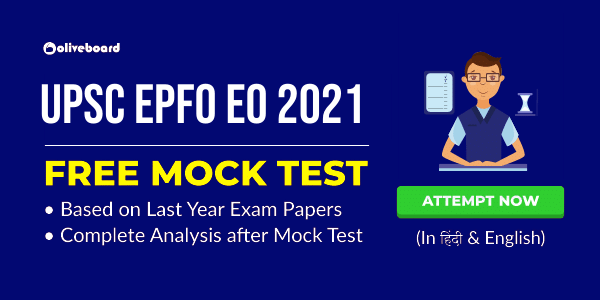 These jobs are high in demand as they provide you direct managerial positions at the start. To get a better idea on the jobs and which one to choose, here we are providing you with the complete comparison.
We have taken several parameters into comparison to give you a brief overview:
1. UPSC EPFO EO vs SEBI Gr. A vs RBI Gr. B – Brief Comparison
Parameters of Comparison

UPSC EPFO Enforcement Officer

SEBI Grade A

RBI Grade B

Post Offered

Enforcement Officer

Assistant Manager

Manager

Organization

Union Public Service Commission (Dept. – EPFO)

Securities & Exchange Board of India

Reserve Bank of India

Mode of Examination

Written + Interview

Online

Online

Selection Procedure

Two-Stage Process

I. Phase 1 – Written Test
II. Phase 2 – Interview

Three-stage process

I. Phase 1 – Paper 1 & Paper 2
II. Phase 2 – Paper 1 & Paper 2III. Interview

Three-stage process

I. Phase 1
II. Phase 2 – Paper 1, Paper 2 & Paper 3
III. Interview

Eligibility Criteria

Mandatory: Bachelor's degree in any subject.

Desirable Requirements:(a) Bachelor's degree in Law/Integrated Five years Degree in Law/Masters in Business Administration/Post Graduate Diploma in Management/Company Secretary/Chartered Accountants/Cost and Management Accountant(b) Two years of experience in Administration/Accounts/Legal Matters in any government or Listed – Private Organisation.

Bachelor's Degree in Engineering or a master's degree in any discipline.

Bachelor's Degree in any discipline with at least 60% marks.

Salary Offered

Gross monthly emoluments stands at Rs 60,000/- approximately

Gross monthly salary of Rs 1,07,000 per month without accommodation Or Rs 73,000 per month with accommodation

Gross monthly emoluments Rs 77,208/- approximately.

Probation Period

The Probation period of an Enforcement Officer is 2 years

After joining, an officer will be on the probation period of 2 years.

There is probation for 2 years from the time of joining.

Job Responsibilities

1. Look after the work of Enforcement, Recovery, Accounts, Administration Cash, Legal, Pension.

2. Computer work which includes the statutory and administrative functions like conducting inquiry settlement of claims, general administration.
3. Maintenance of Cash Book/ administration; maintenance of Cash Book/Reconciliation of Bank Statements; MIS returns etc.

1. Approval of stock exchanges by-laws.

2.Amendment of by-laws of Stock Exchanges.
3. Inspection of Accounts of Stock Exchanges and various players.
4. Identify and Investigate any malpractices within Securities Markets.
5. Taking steps for increasing Investors' knowledge on Securities Markets.
6. Suspension of Security Trading of a Stock Exchange.
7. Granting and Withdrawing Recognition of a Stock Exchange.

1. RBI has offices across the country with the central office located in Mumbai and others being regional offices.

2. Grade B officers are posted across various departments and the work profile varies as per the department they are posted in.

Career Prospects

Career Progression is as follows:

Assistant PF Commissioner
↓
Regional PF Commissioner – II
↓
Regional PF Commissioner – I
↓
Additional Central PF Commissioner
↓
Additional Central PF Commissioner (HQ)
↓
Central PF Commissioner

The career progression is as follows:

Asst. Manager
↓
Manager
↓
Asst. General Manager
↓
Deputy Manager
↓
General Manager
↓
Chief General Manager
↓
Executive Head

The career progression is as follows:

Manager
↓
Asst. General Manager
↓
Deputy General Manager
↓
Chief General Manager
↓
Principal Chief Manager
↓
Executive Director
↓
Deputy Governor
2. Complete Exam Preparation
In its effort to provide you with all-round materials to study for the exams, Oliveboard has brought to you complete courses for your exam preparations. Go ahead and give it a read to better understand.
2.1 SEBI Grade A Preparation
Are you preparing for SEBI 2020 Exam? Worried about the Paper 2 Subjects (Commerce & Accounting, Companies Act, Finance & Management & Economics)?
Need not worry. We have prepared complete notes for the above-given subjects at Oliveboard, keeping in view the entire syllabus notified in the notification. Check the SEBI Grade A Paper 2 Notes Here.
2.2 UPSC EPFO Enforcement Officer Preparation
Wondering how to start about the preparations of the UPSC EPFO EO? Well, here we are with a solution to your problems. Oliveboard brings
UPSC EPFO EO Mock tests
and study notes.
2.3 RBI Grade B Preparations
Enroll for RBI Grade B Cracker Course 2020. Here are the course highlights for better understanding:
Weekly Live Classes & 50+ Video Lectures for ESI, and F&M
Special Live Classes on Exam Pattern & Strategy for Quant, Reasoning & English
Classes & Tips For Descriptive Writing.
Join Now & Get Complete Phase 1 & 2 preparations sorted.
That brings us to the end of this article. We hope the comparison shared here between UPSC EPFO EO, SEBI Grade A, & RBI Grade B helps you make a viable decision. We have tried and covered multiple aspects on which the comparison is done for a better understanding.
Also, Check:
  Oliveboard Live Courses & Mock Test Series